Hello My dearies 🙂
Here I am again presenting to you my recent found love ( The Loreal Color Riche Pure reds Star Collection Pure Garnet)
This is the Sonam kapoor's shade from the whole Star Riche Pure Reds Collection.
Price: This lipstick is priced at Rs 995/- for 4.2 grams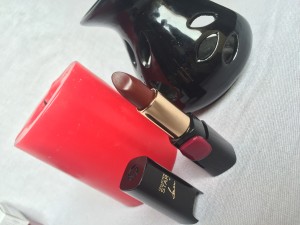 Packaging:
This lipstick comes in a black bullet made up of plastic body and has Sonam Kapoor's signature inscribed onto it. It has an indicative shade on one edge of the lipstick that corresponds to the color inside.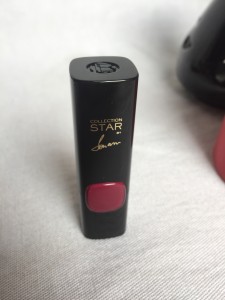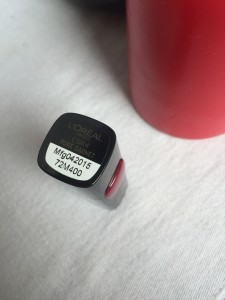 Color:
The color is a very Wine-brick red color that is just perfect for the winter season in Delhi. Just a good winged eyeliner and this lipstick together make a perfect duo!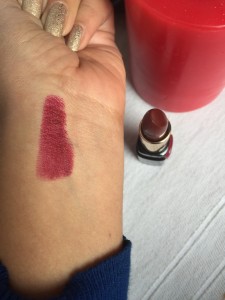 Texture and Pigmentation:
The lipstick is very well pigmented and glides on like a dream. However, the true color comes onto yoour lips in two swatches. The texture of the lipstick is very creamy and soft. But the sad part is that it doesn't completely set and it DOES transfer while sipping and eating.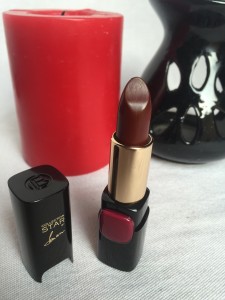 Staying Power:
Even though this lipstick stays on for a long time, but it does transfer while drinking and eating which is a big NAY 🙁 However, you can still find the stain on your lips even after a good 7-8 hours until you completely remove it with a makeup remover.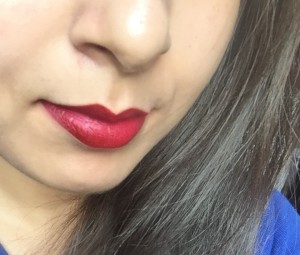 Overall, this lipstick is really good, with unique color and amazing pigmentation. However, I think wiith this price, Loreal should have come up with a lipstick that's matte and has more staying power with no transfer. Then I would be happily buying all the shades from the collection! 

You can get this lipstick from Nykaa.com 🙂
Signing Off,
Untill next Time
Manmeet Kaur
Beautifulfoodie