Hello Lovelies!
With an array of innumerable cosmetics range in the market, we have forgotten to look after our skin and protect it from the useless damage that some harsh ingredients in the products keep causing to our skin.
Heard a lot about the Soultree Products, I thought of trying it out.
Made with 100% natural ingredients, I was sure this will be of no harm to try on!
What is Soultree?
Soul Tree is a dwelling of "NATURAL and SKIN FRIENDLY" personal care products and cosmetics. One of its poignant features is the certification by BDIH, Germany. It claims its products to be free of harsh chemicals like SLS/SLES, silicones, parabens, DEA/TEA, phenoxyethanol , lead , artificial fragrances or colours that may harm the skin. Another fabulous facet concerned with this brand is its eco-friendly processing procedure.
About Soultree lipsticks:
Enriched with organic sweet almond oil,wild honey and organic ghee, which makes it rich in moisture and good for your lips. Made with natural mineral colours, organic ghee, sweet almond oil and essence of rose. These are 100% veg and free of Lead & all toxic chemicals.
I purchased a 'Deep Blush' shade from the Soultree lipstick range and here's my review on the same:

Price: It is fairly priced at Rs 550/- perfect to fit anybody's budget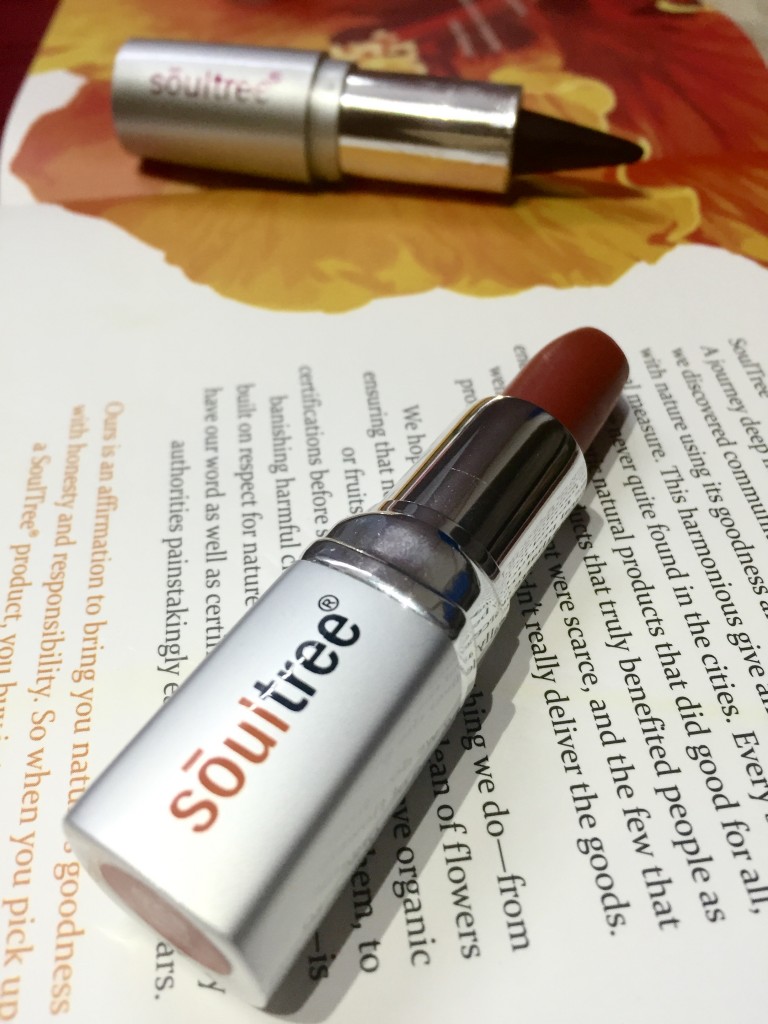 Packaging: The packaging is pretty chic and pretty. Comes in a pretty pink box with the llipstick tucked inside it very nicely holding it firm.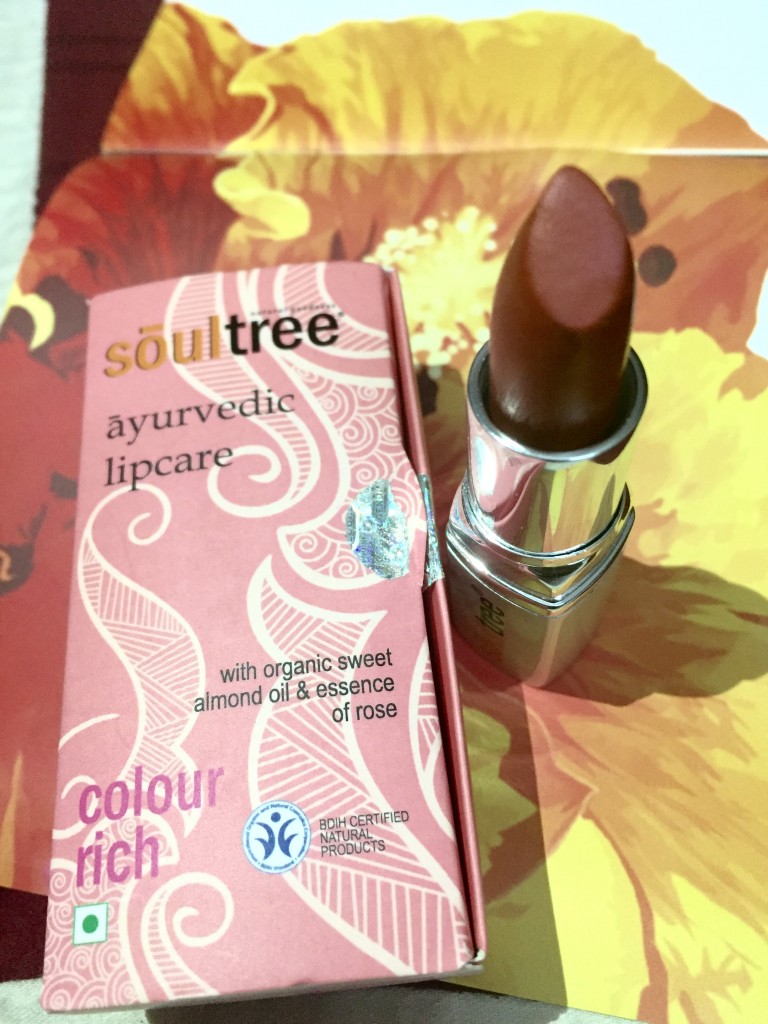 Color: The color is true to it's name – It is s deep blush, burnt orange shade which can be worn with most casual outfits on a day to day basis, and also for the special occasions. Surprisingly, they have a color options from 21 different shades to choose from and each shade is unique and extremely beautiful!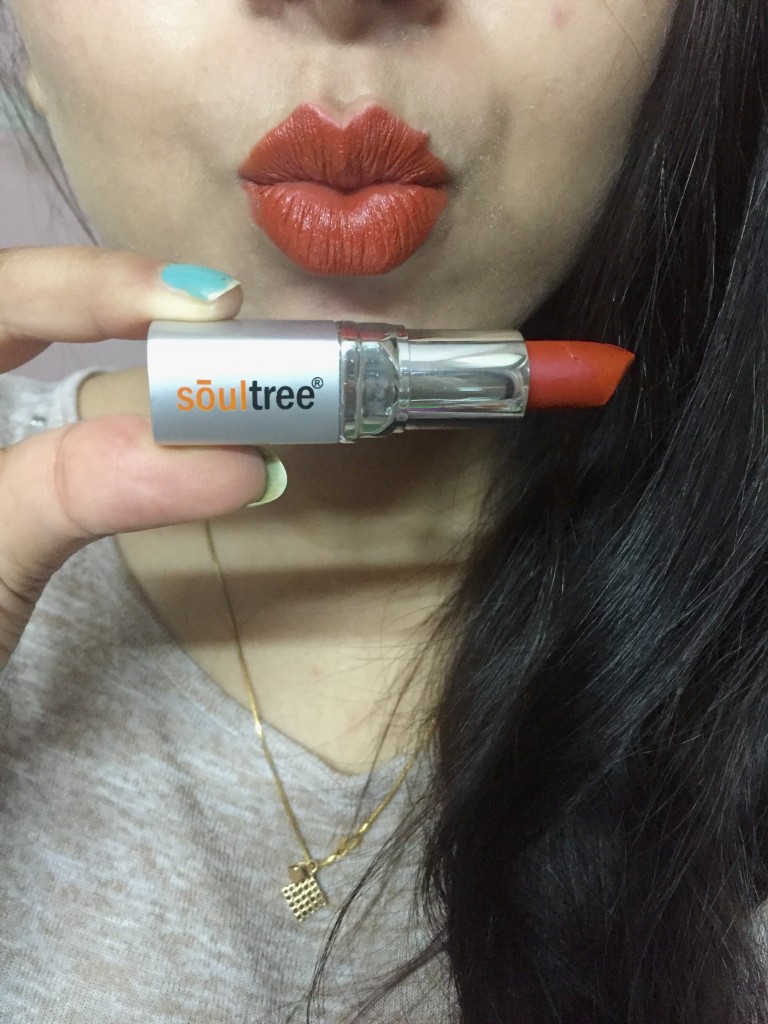 Texture & Pigmentation: The texture of the lipstick is super creamy and smooth. Applies like a dream on the first swipe and the second swipe give you a beautiful true color. The pigmentation is pretty good and the color range is very unique. I recommend you to go for 2-3 swipes to get a truely pigmented beautiful color.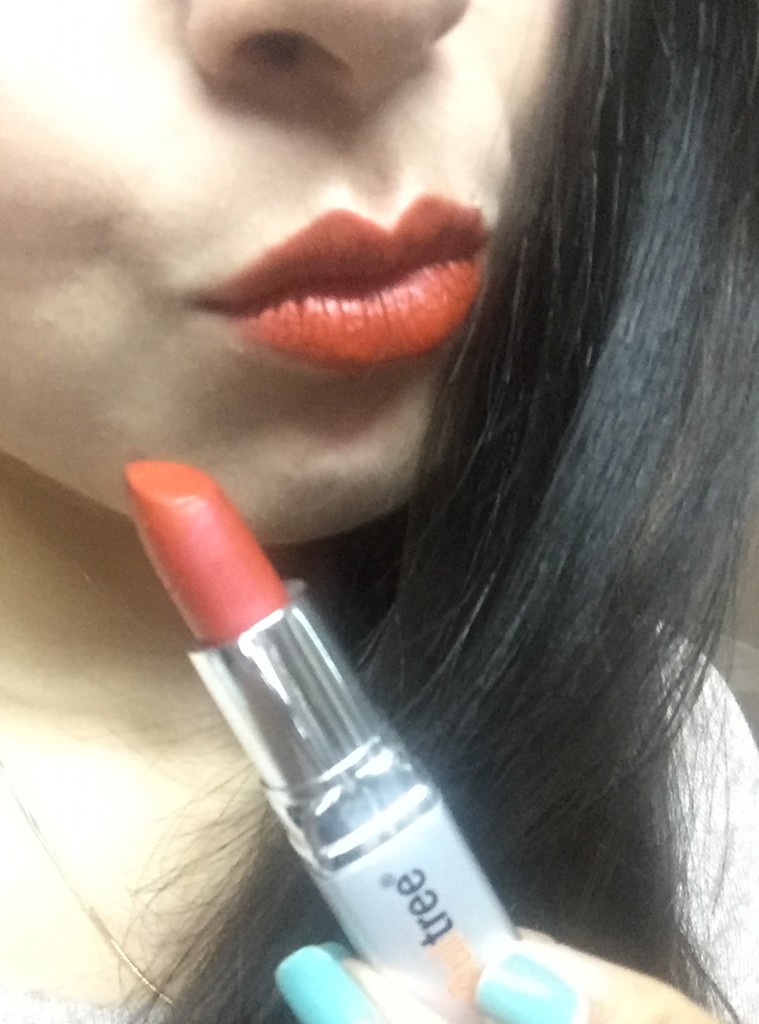 Staying Power: However, the lipstick being soo creamy and soft, the staying power is not to much. It transfers a lot to sipping a cup and while eating, therefor the staying power is as much as 3-4 hours without touch-up.
I do recommend you to try it out if you are looking for a good organically made lipstick.
The only con it persists is that it transfers easily and requires touch-ups.

Otherwise, the lipstick is super pigmented, beautiful color selections, extremely creamy and glides on like a dream.

Statement by Soultree: Though all our products are made naturally, using the best & purest of the ingredients it is recommended that you read through the label to make sure you are not allergic to any individual component of the Ingredients mentioned.
I recommend you to try this lipstick that's paraben free, Stays on for atleast 3 hours, is 100% Natural, Keeps Lips Hydrated and is Lead Free
Untill next time,
Manmeet Kaur
Beautifulfoodie
XOXO