Refresh Your Senses With RoohAfza Shakerato & Masaaala RoohAfza at Barista!
I'm sure all of us love our all season favorite RoohAfza! This drink has been our constant favorite since early childhood. After coming home from primary school, a chilled glass of RoohAfza was enough to promptly escalate my mood and prep me for the rest of the day.
Over all these years, a lot of things might have changed but my feelings for RoohAfza are still intact! A chilled glass of RoohAfza topped with lemon drizzle is my favorite Go-To Drink! I believe it is my perfect RoohAfza drink that's an instant mood enhancer. Not just this, I love to experiment with my RoohAfza and keep curating new and exciting drinks with it, but I always wanted a specially curated RoohAfza drink to be available somewhere so that I could grab my favorite refresher on the go. And, having thought so, I am super excited to tell you that my prayers have been answered and our favorite RoohAfza has now partnered with our most favorite coffee place – BARISTA and come up with Two Fusion Drinks with RoohAfza as the main ingredient! Like CAN YOU BELIEVE IT?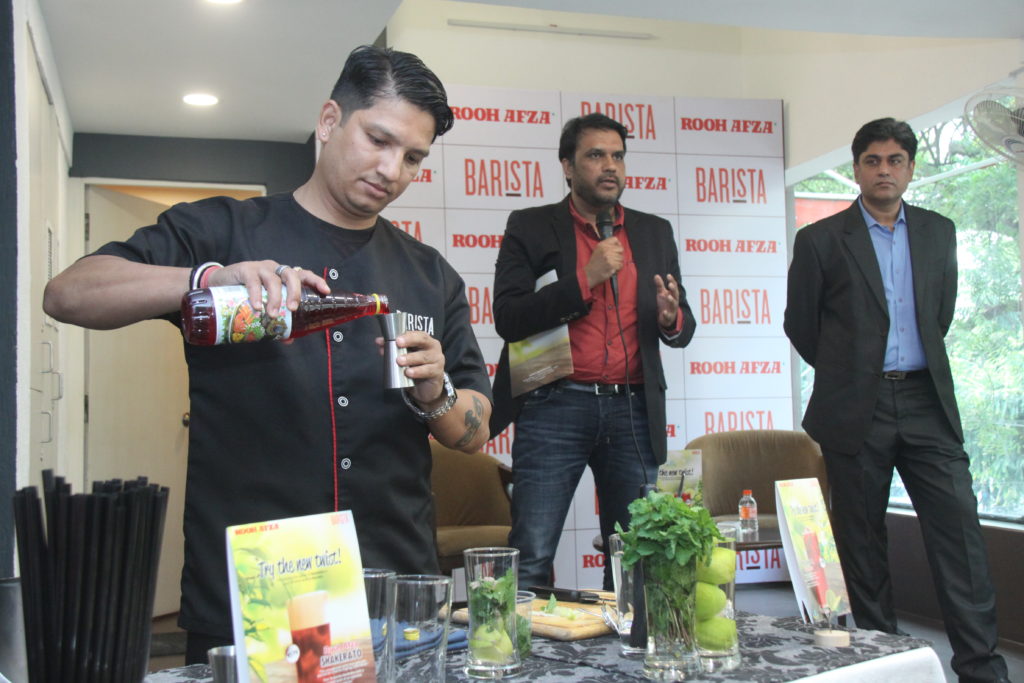 I visited them recently and Oh Boy! The two drinks are going to be the showstopper on the menu! The two new beverages offer a completely new experience, creating a surprising, unexpected twist!

Presenting the two new drinks:
Masaaala RoohAfza –
A perfect beverage that's the blend of masalas submerged in soda, mint and our favorite RoohAfza ! Masaaala RoohAfza is sure to satiate your taste buds and please your mind & soul with it's tingling tangy & sweet flavors! This twist of Masaaala Lemonade is everything you must try on your next visit to Barista!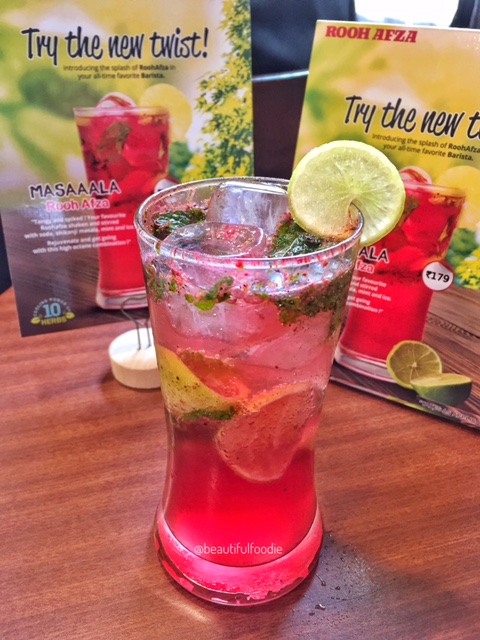 RoohAfza Shakerato –
The coffee based drink offers a fusion twist to RoohAfza with a Barista expresso shot in it, topped with crushed ice to give a nerve tingling experience. This drink is just perfect to chill with while it also serves as the energy booster with a strong shot of expresso made from 100% Arabica beans.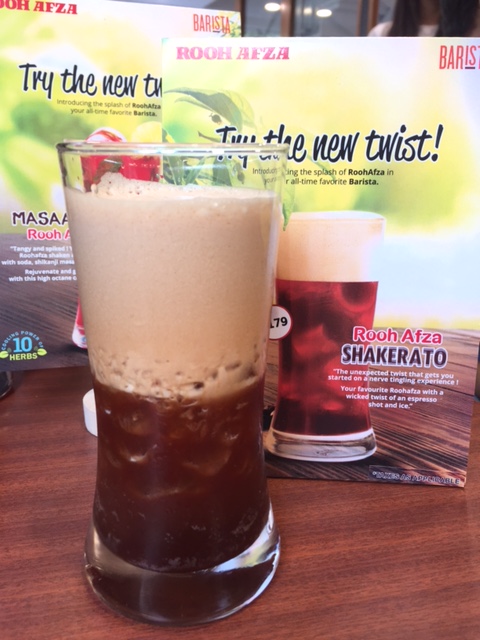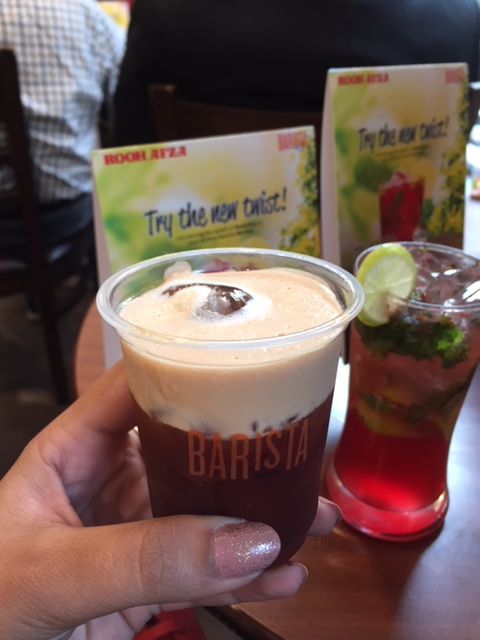 Speaking at the Launch, Mansoor Ali, Chief Sales & Marketing Officer, Hamdard said – " The two drinks , RoohAfza Shakerato & Masala RoohAfza provide for an edgy fusion of two sensational beverages. We would also be introducing hot drink combinations for the oncoming winter season." Well, we're sure excited to know what is next in store!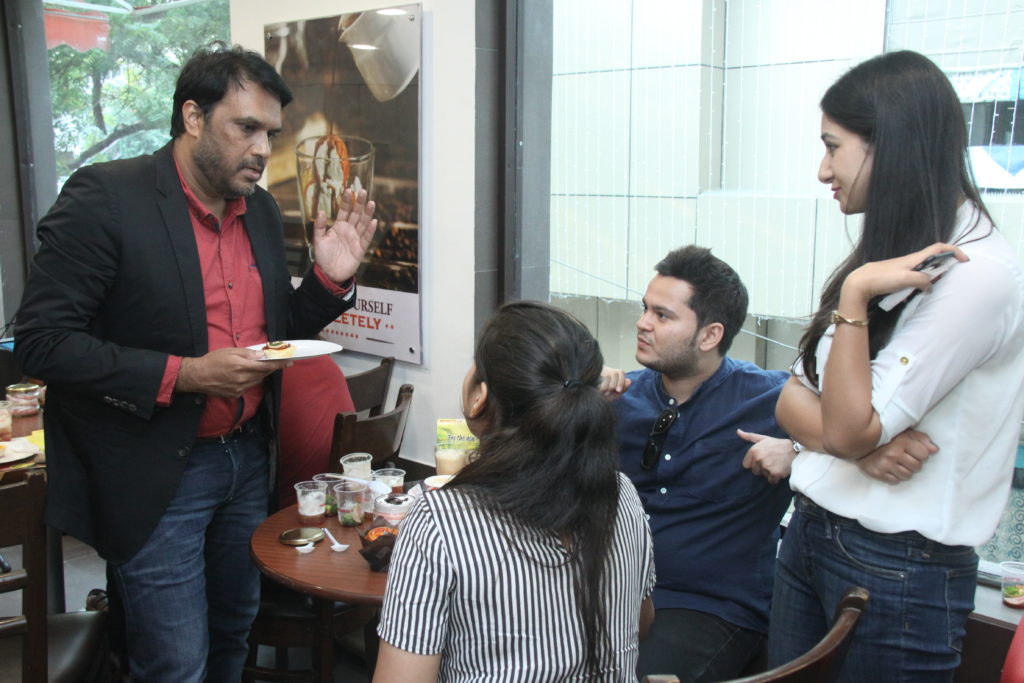 Also, speaking at the launch, Puneet Gulati, Chief Executive Officer, Barista said " The proposed coffee fusion drink RoohAfza Shakerato, nicely blends our coffee made from 100% Arabica beans and the established flavor of RoohAfza . Our endeavor is to line up more exciting offerings in the times to come"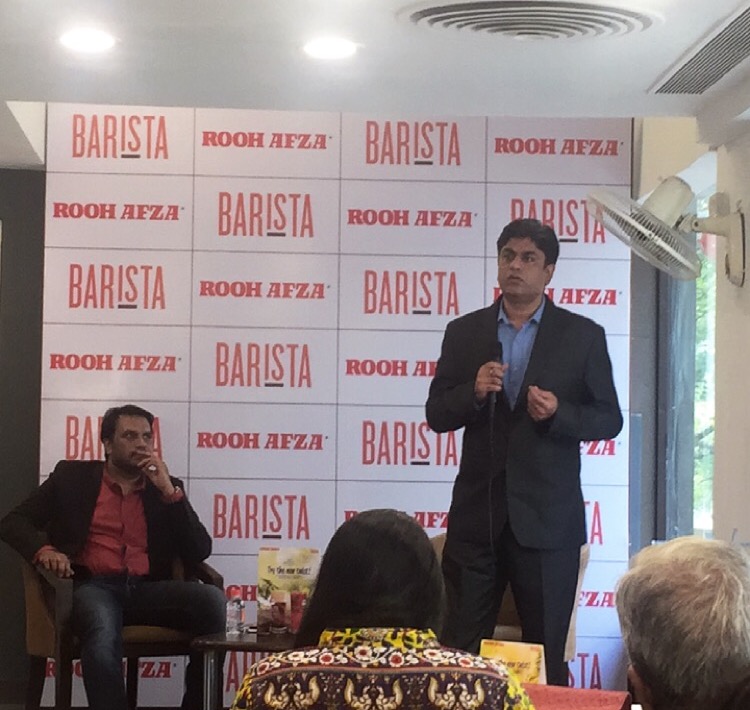 Also, next in the launch are their beautiful confectionery items that are planned to launch in the coming months. Here are the pictures that are just enough to excitedly tempt you!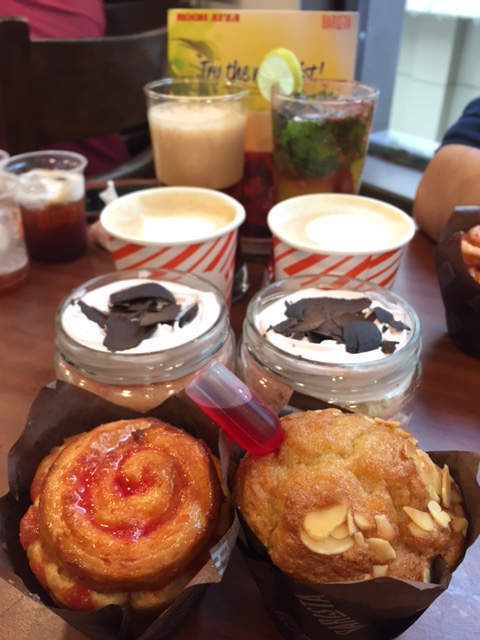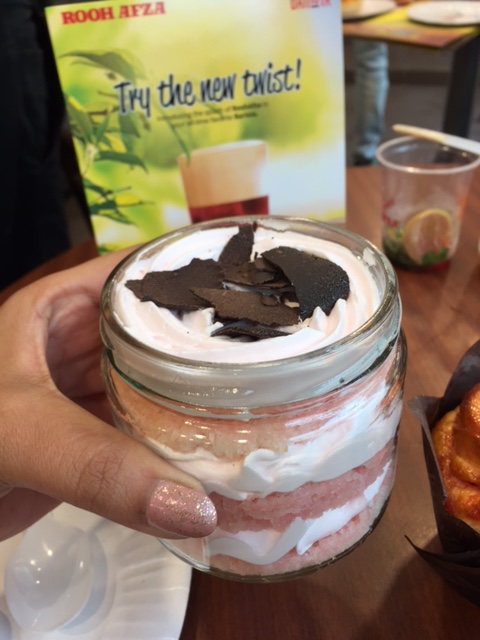 RoohAfza Confectionery At Barista                      RoohAfza Cake In A Jar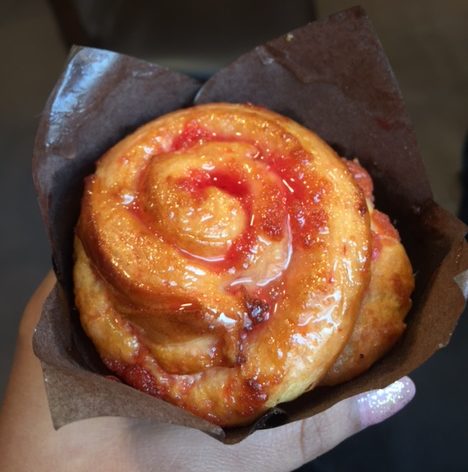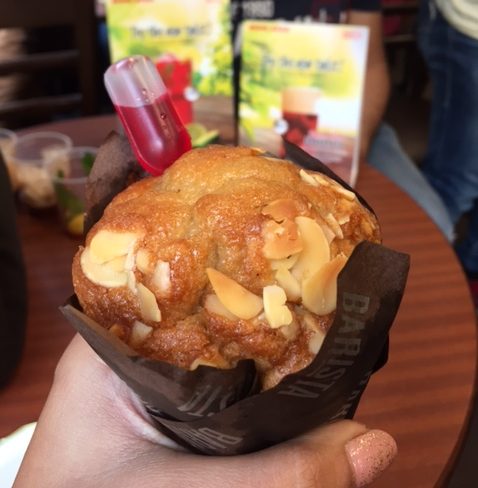 Cruffin – Croissant & Muffin                               Shot In The Head Cake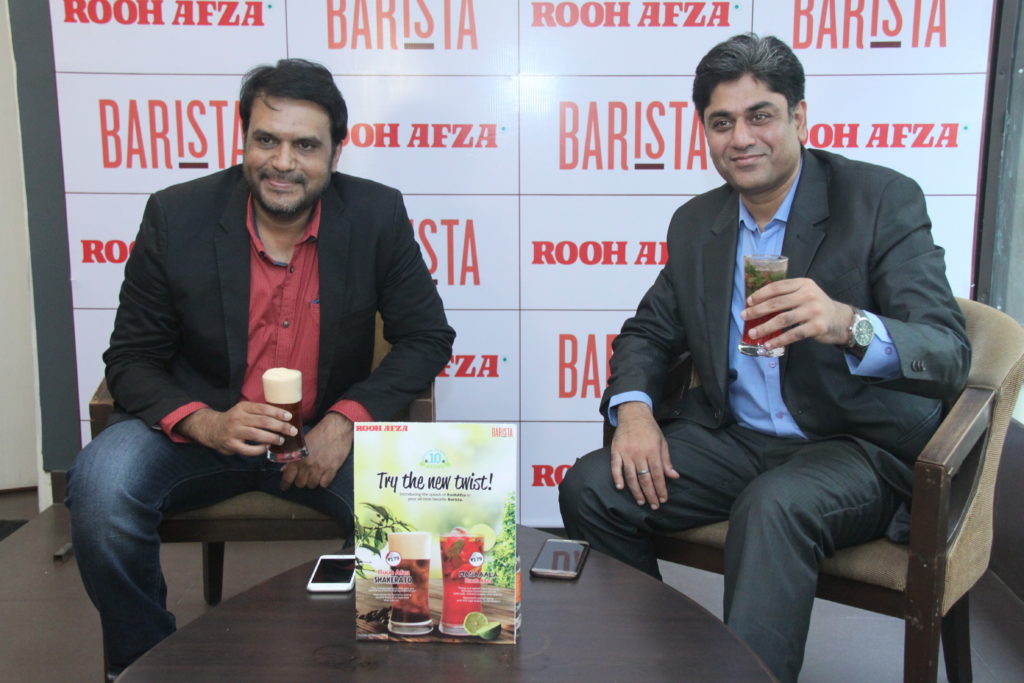 The two new launched drinks are available in 100 Barista outlets PAN India & I surely recommend you to try them!
Checkout their pages for updates:
Barista: www.facebook.com/BaristaCoffeeCompany
Hamdard RoohAfza: www.facebook.com/hamdardroohafza
Until Next Time,
Manmeet K