Visited Over The Top after listening to a lot of good reviews about the place and completely enjoyed my experience here.
Located on the third floor in a building in B Block- Janakpuri , this restaurant is easy to locate.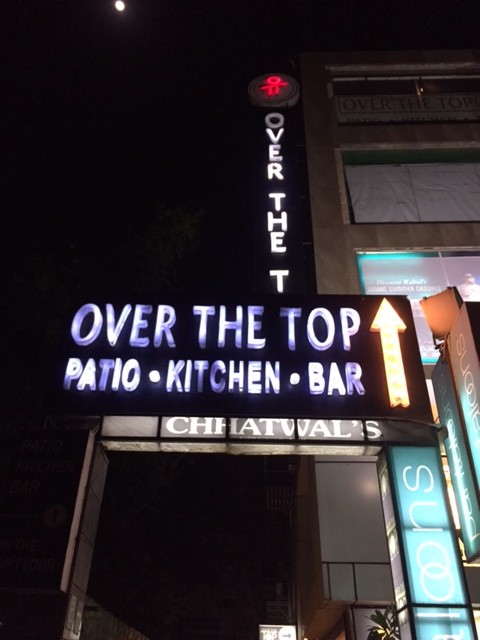 We entered with a warm welcome and were sated at the outer cafe terrace area with beautiful furniture and ambiance.
There was a Live Screening of ICC world T 20 Match on the big screening and we were lucky enough to enjoy that too!
Quite satisfied with the ambiance, we began with ordering the food. We had:
1. Prawns Salt and Pepper
It's very seldom that I like prawns and this was one such dish, that i absolutely relished! perfectly stirred well cooked prawns, making this dish delightfully scrumptious.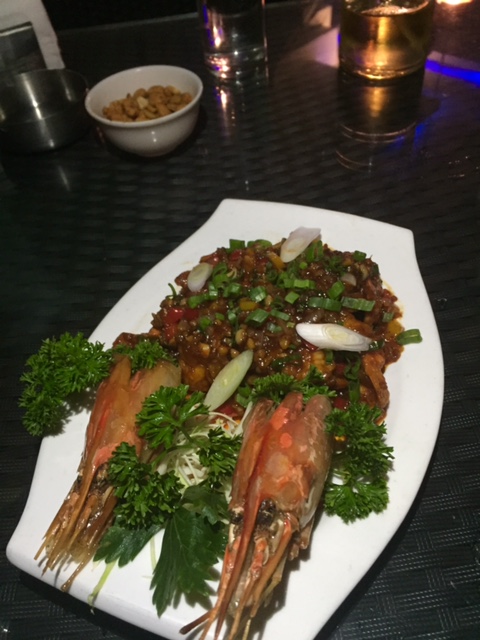 2. Chicken Arrabiata Pasta:
Being a pasta Lover, I think this pasta was a little bit under cooked and less cheesy. the arrabiata sauce was less in proportion to the chewy pasta, which I thunk was under boiled, making this dish not a good one to relish. So i skipped it.
3. Amritsari Fish: 
This fish was again very soft, scrumptious and tasteful. The batter or the outer covering was tad thick for me, but with the taste it offered, we can give it a miss.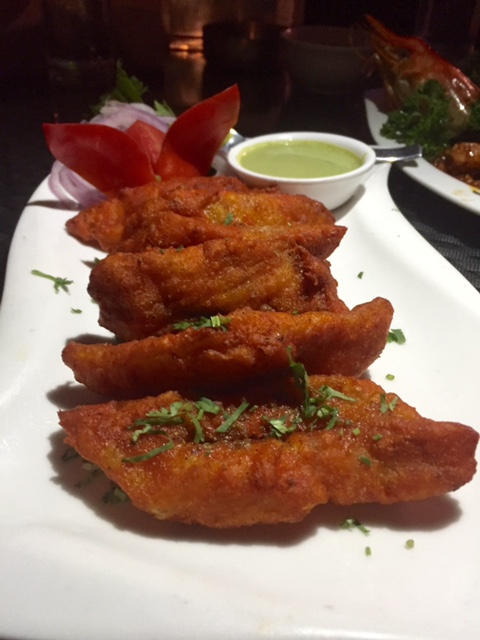 4. Honey Chicken:
This was well cooked- thin strips of chicken topped with dollops of chicken and sesame seeds. This was a unique dish and i had it for the first time, quite filling and satiating.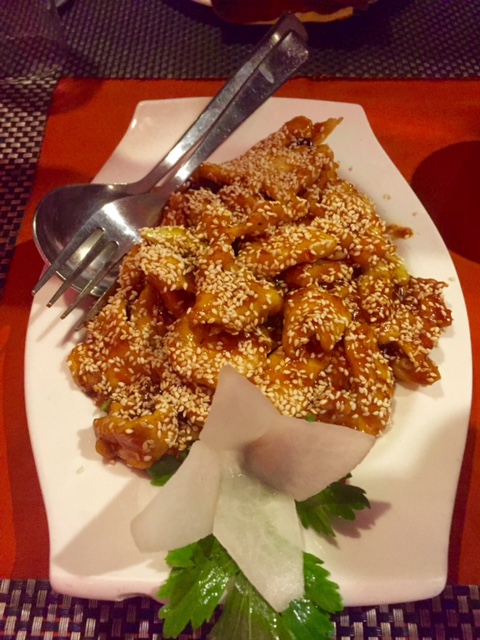 5. Manchow Soup:
The soup was very delicious and quite filling. Perfectly cooked with the balanced amount of chicken in it, i loved indulging my senses in it.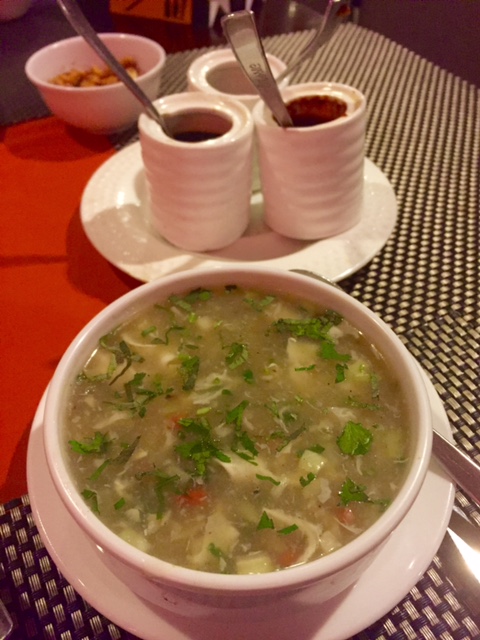 6. Butter Chicken and Roti:
This Butter Chicken was the main highlight of my whole meal! superbly done Butter Chicken with the roti served with some mint chutney and salad, this was one of my favorite butter chicken i've ever had in my life!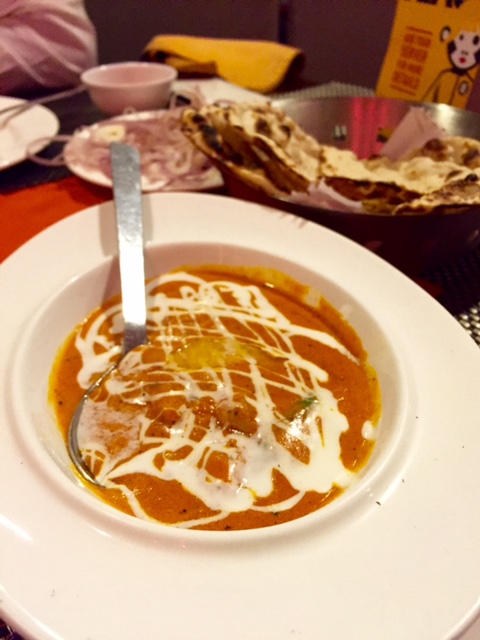 Truly recommending this to everyone!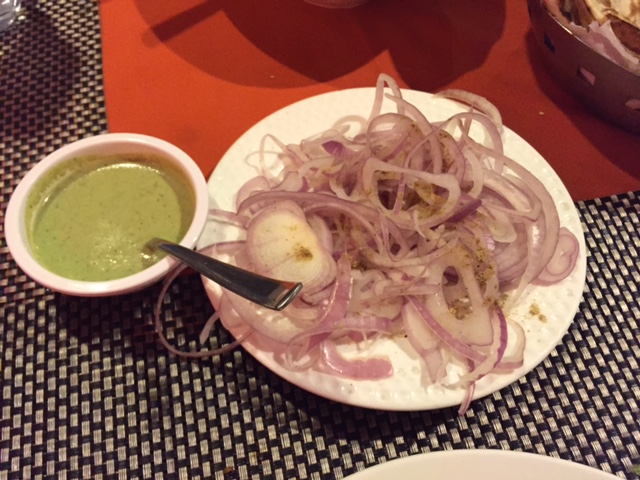 7. Sizzling Brownie:
The sizzling brownie as the name suggests was brownie sizzling on a hot sizzling plate served with giant scoop of vanilla Ice cream on top.
Loved devouring it!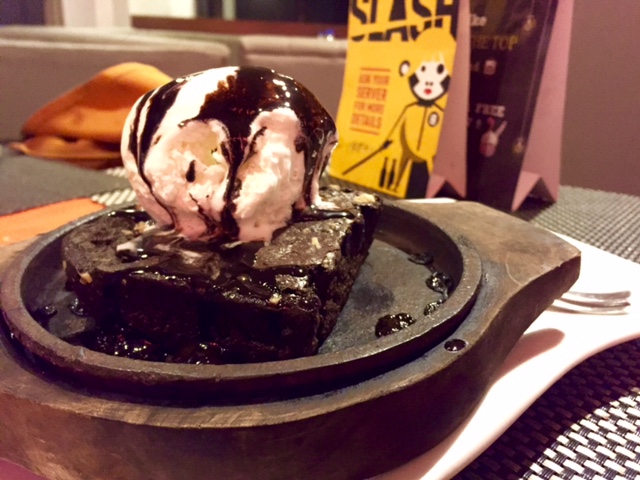 Overall, i definitely recommend this place to all those looking for a good terrace restaurant serving hookah and space to get together with a couple of friends.
Must try this place out!
Untill Next Time,
Manmeet Kaur
Beautifulfoodie
Over The Top, Janakpuri
Address: B 1/633, 3rd Floor, Above Pantaloons, Janakpuri, New Delhi
CUISINES: North Indian, Mughlai, Chinese
PHONE NUMBER: +91 9899692602 | +91 9990625119