Located just 5 minutes away from the karkardooma metro station, we decided to finally give it a try. The much talked about- much spoken about was all worth the hype!
The owner of the place ( Mr Prashant ) was a very welcoming and generous man.
We entered into this nicely done spacious restaurant / bakery that was unfortunately visited by some flies around us so that was a bummer.
We began with the food and drinks, and trust me, all that's written below is 100% true and based on my experience! 🙂
We had:
1. Veg Dimsums:
These momos were soft, flavourful and lovely! Perfect concoction of all veggies gave a pleasant delight to the taste buds.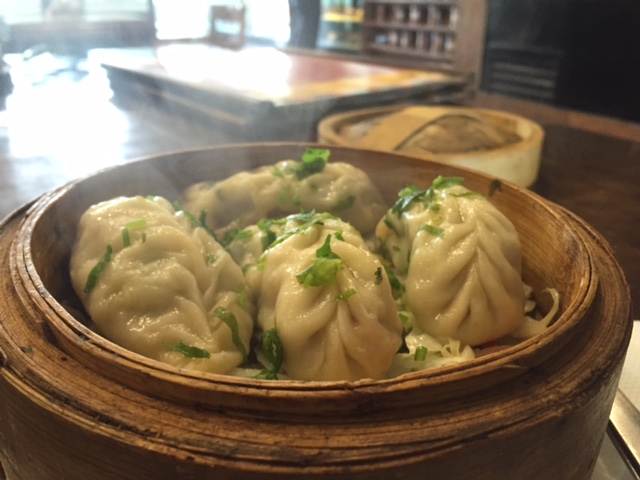 2. Fried Dimsums:
These were however, a little greasy and heavy on stomach, i couldn't eat more than 1 of them.
3. Bruchetta Con Funghi:
This was one of a kind bruchetta that I relished at El Posto and that was pleasantly good! this had garlic bread as the base with funghi sauce and generous amount of Cheese on the top of it. very cheesy, very delicious!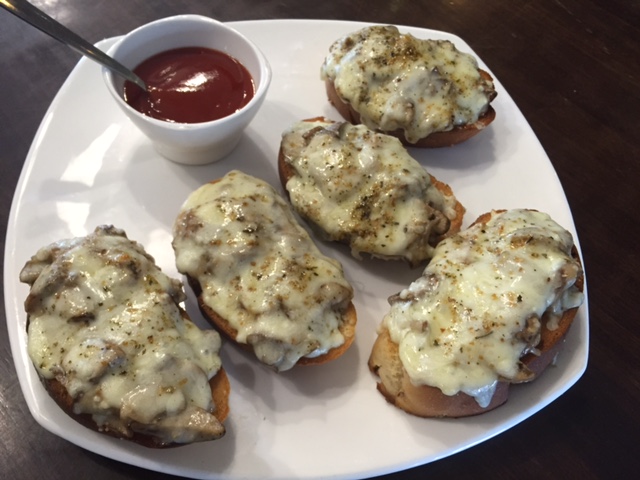 4. Authentic Lasagne:
This was perfectly made, scrumptious lagasne with the lasagne sheets layered perfectly on the delicious filling between them. This was the highlight of our meal and we couldn't resist but complete it till it's last bite!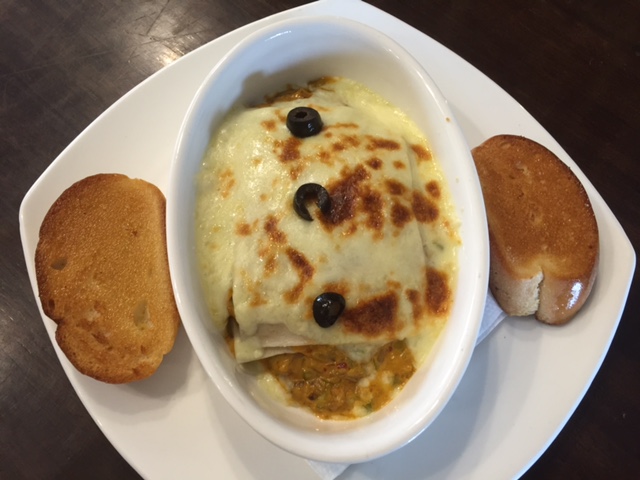 5. Exotic vegetables in hot garlic sauce:
Amazing dish, spiced vegetables tossed in hot garlic sauce, when had with the fried rice gave an amazing delight to my relish!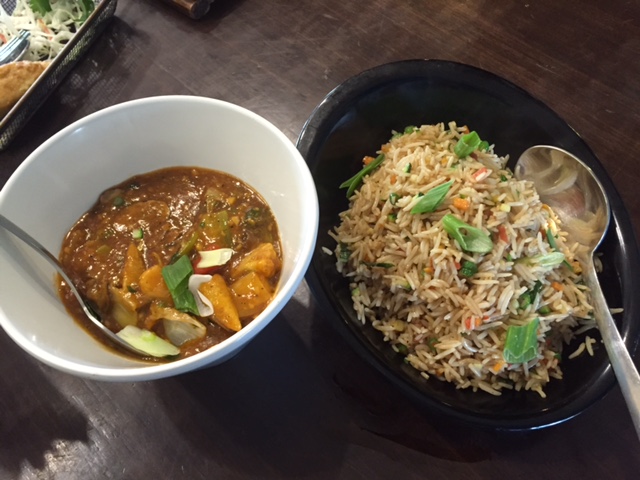 7. Veg Hakkah Noodles:
The noodles were tad bland and under cooked for my liking, but can be given a shot!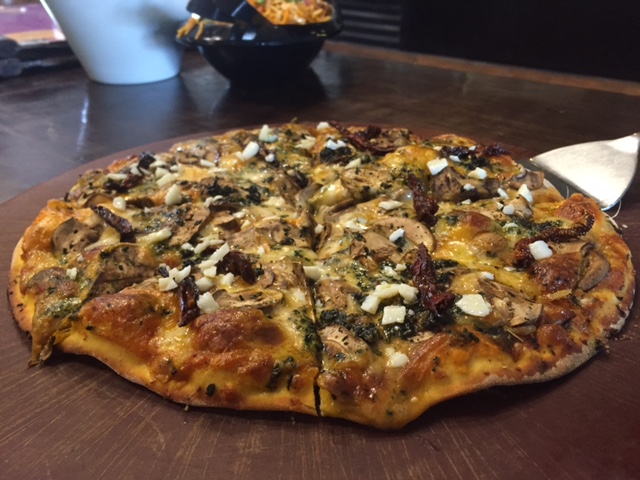 Drinks:
1. Mojito, Oreo Shake: Both the drinks were delectable and perfectly sweetened.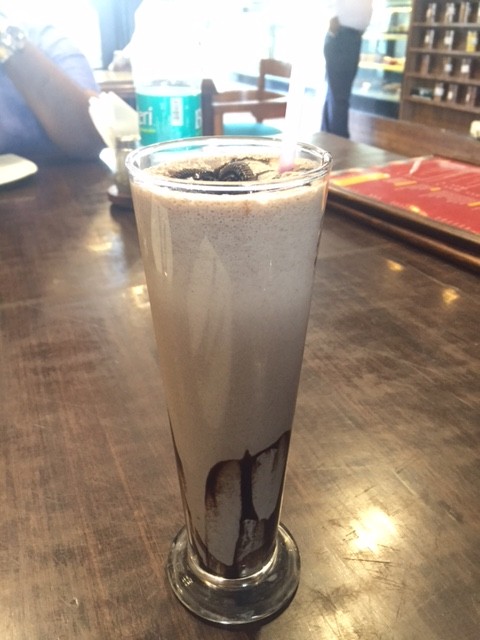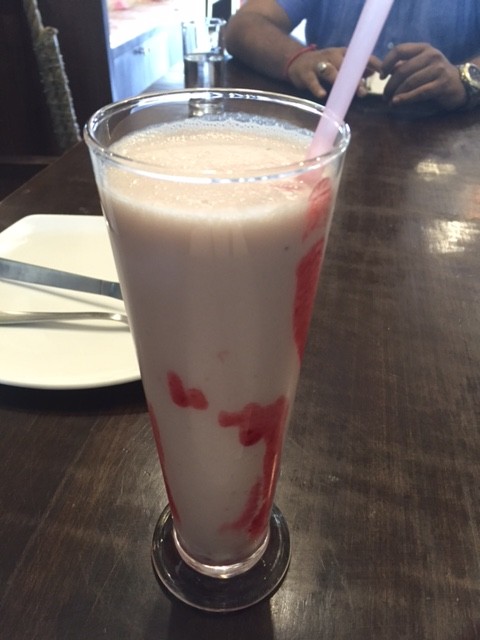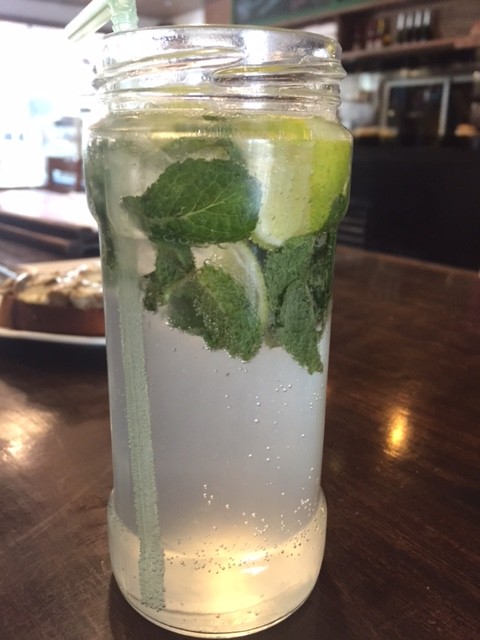 Coming to the main part, the DESSERTS!
This place can never go wrong with the desserts, be it a small cup cake or a wedding cake, this place serves everything with the perfection!
The Banofee Pie here was my favorite and I requested them to bake me my Birthday Cake as a full Banofee Pie cake ( ** SOO EXCITED** ) I literally licked my spoon till the last spot!
Also had the chocolate truffle pastry, the red velvet cake and they were amazing too!
Totally recommend this place to everyone! Especially to the East delhi peeps, they also deliver at home! So order now!
Restaurant details:
Address: 36-37, Aditya Mega Mall, Karkardooma, New Delhi
Phone Number : +91 8130300300
Category : Bakery, Italian, Chinese, Cafe
Thank you for reading!
Untill next time,
Manmeet Kaur
Beautifulfoodie