Hello fellow foodies!
The Royal Turban has been mine and my family's favorite Go-to place. Located in Rajouri Garden, Delhi. The ambiance, the service the food, drinks and desserts,everything is just perfect!
I have been visiting this place since a very long time and this time, I decided to write down my review for the same.
The ambiance is pretty decent, relaxing, well lit and the music is pretty decent.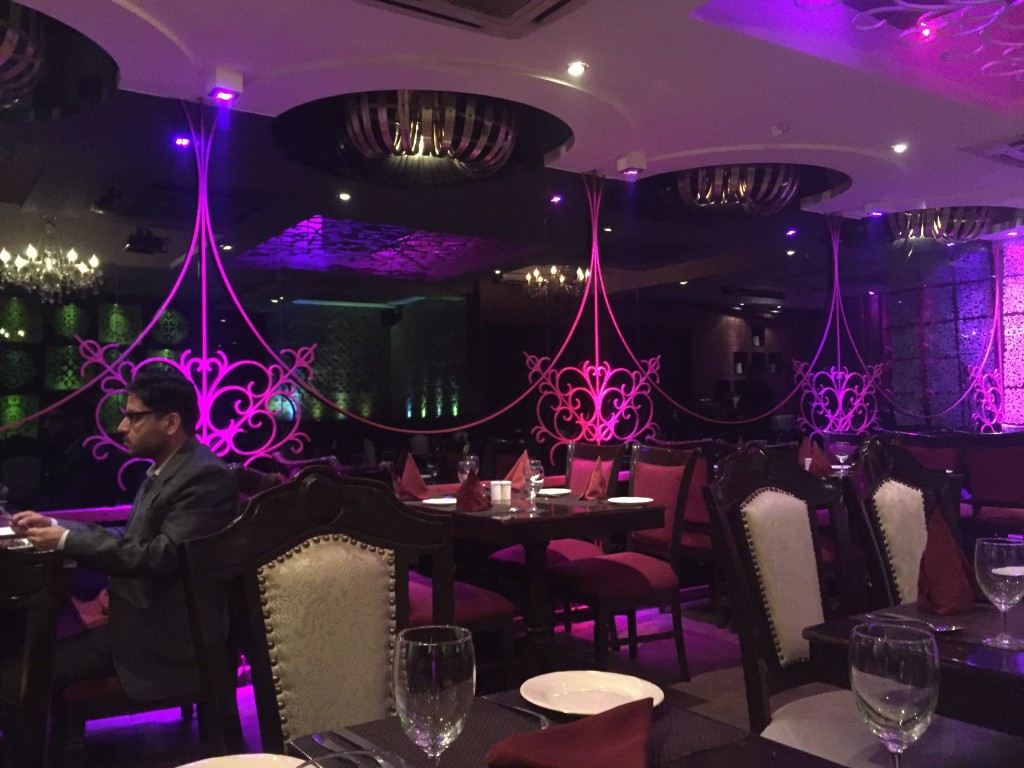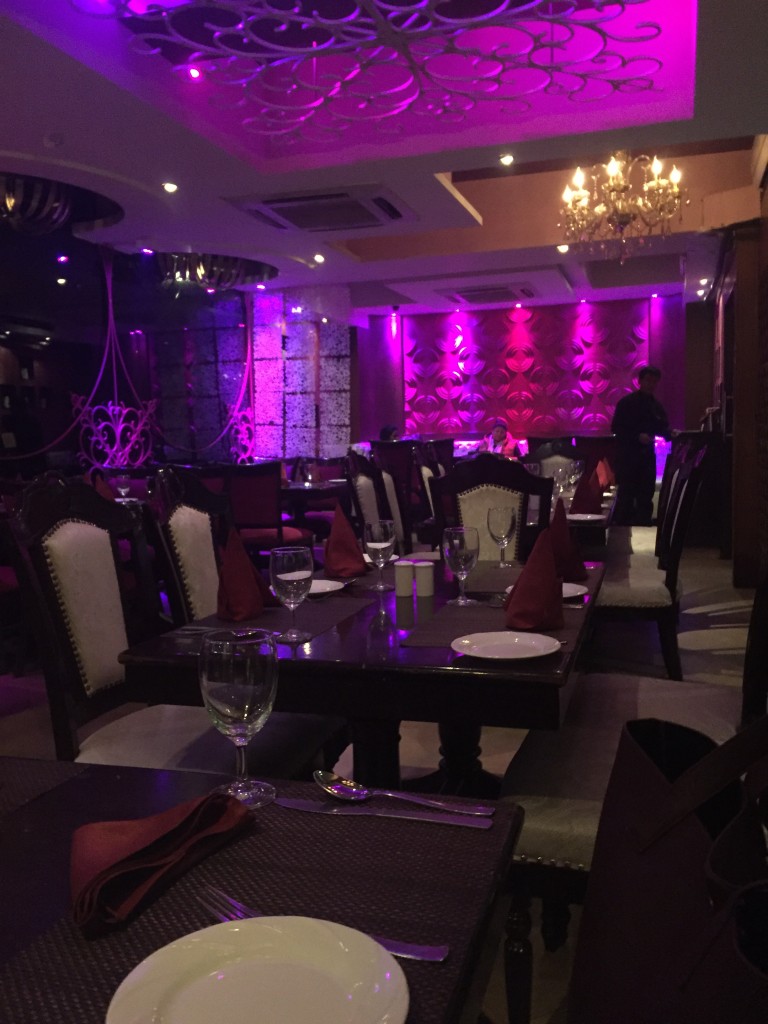 In food we ordered the Veg and Non Veg Samplers, Chilli Chicken and the Mahi Fish.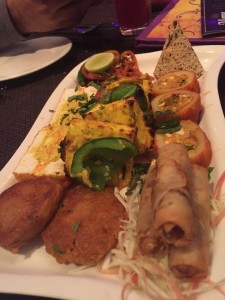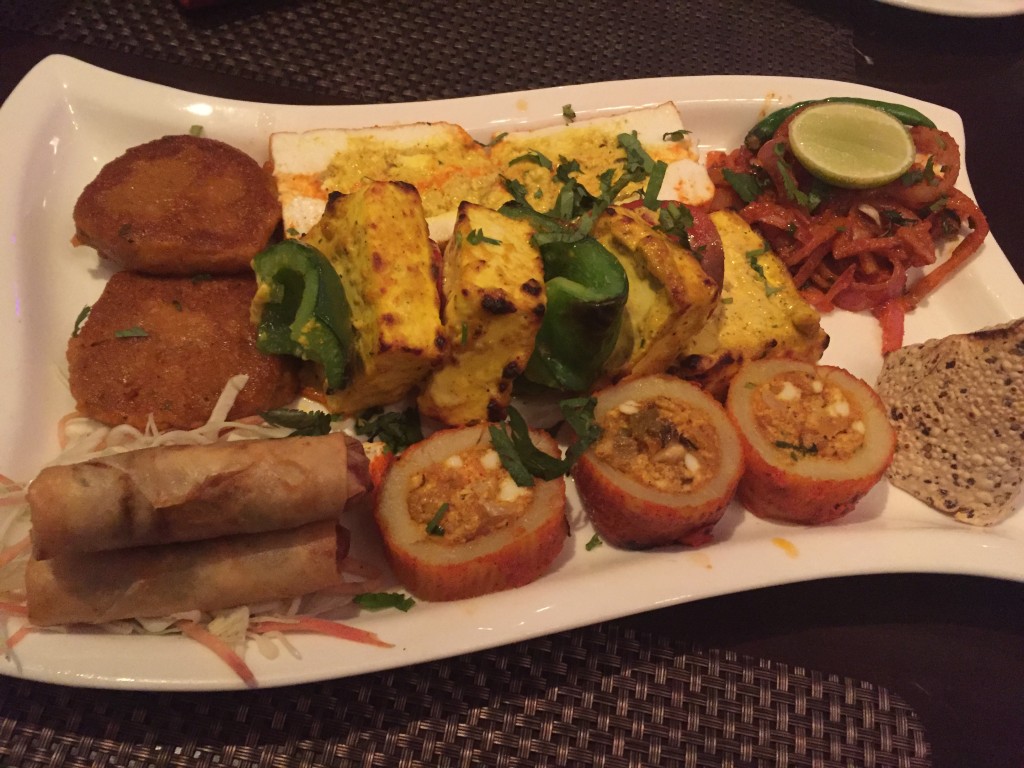 (Vegetarian Sampler)
The Samplers were just perfect to the palate. The Veg sampler has Paneer Ke Sholey, Paneer Teh Pe Teh, Bharwaan Aloo, Spring Rolls and Veg Galouti Kebab. Everything is Lovely and deliciously cooked!
(Non-Vegetarian Sampler)
The non-veg platter has Assorted Non-Veg delicacies -Kadak Murg Seekh Kebab, Galawat Ke Kebab, Pudina Murg Tikka, Afghani Murg and Mahi Tikka and my most favorite is the kadak murg seekh kebab! 🙂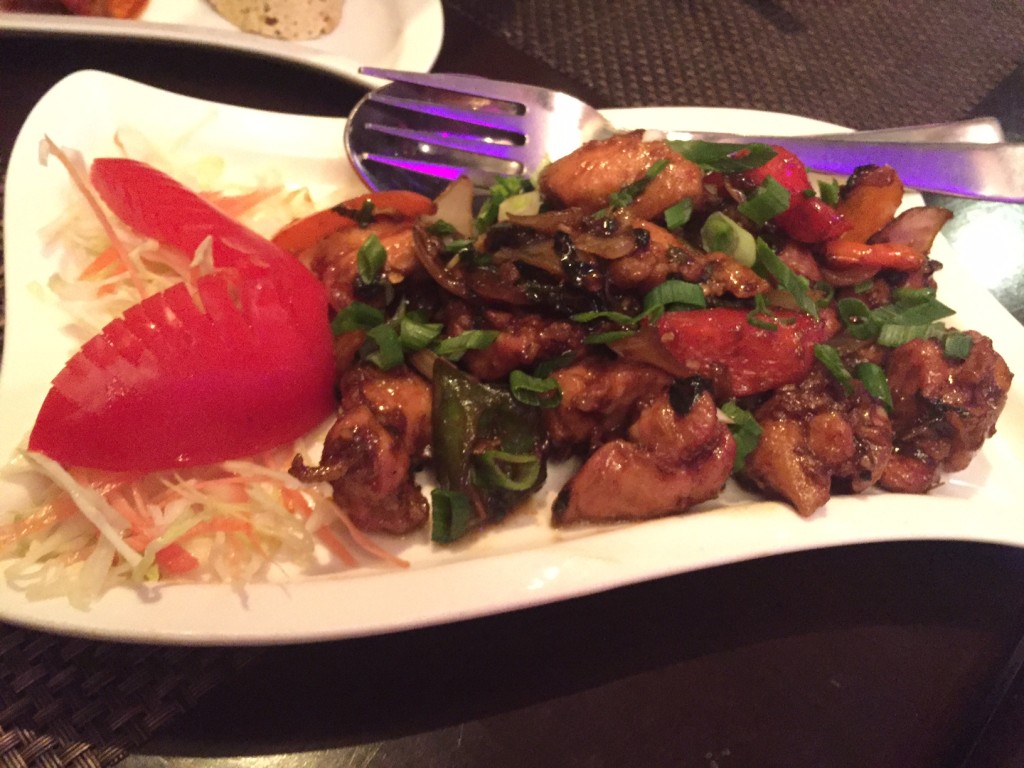 (Chilli Chicken)
Moving on, we had their famous: Chilli Chicken, which is by far the best one i've ever had. That perfect blend of crispy chicken with an amazing stir fried veggies were just perfect to the palate.
In drinks we ordered Berry Sparkler pitcher, just as usual. Perfect amalgm of Berries in a drink <3
Moving on to the main course , we had Rarra Mutton, Murgh Makhni, Dum Biryani, and Hakkah Noodles. Loved every bite of my meal!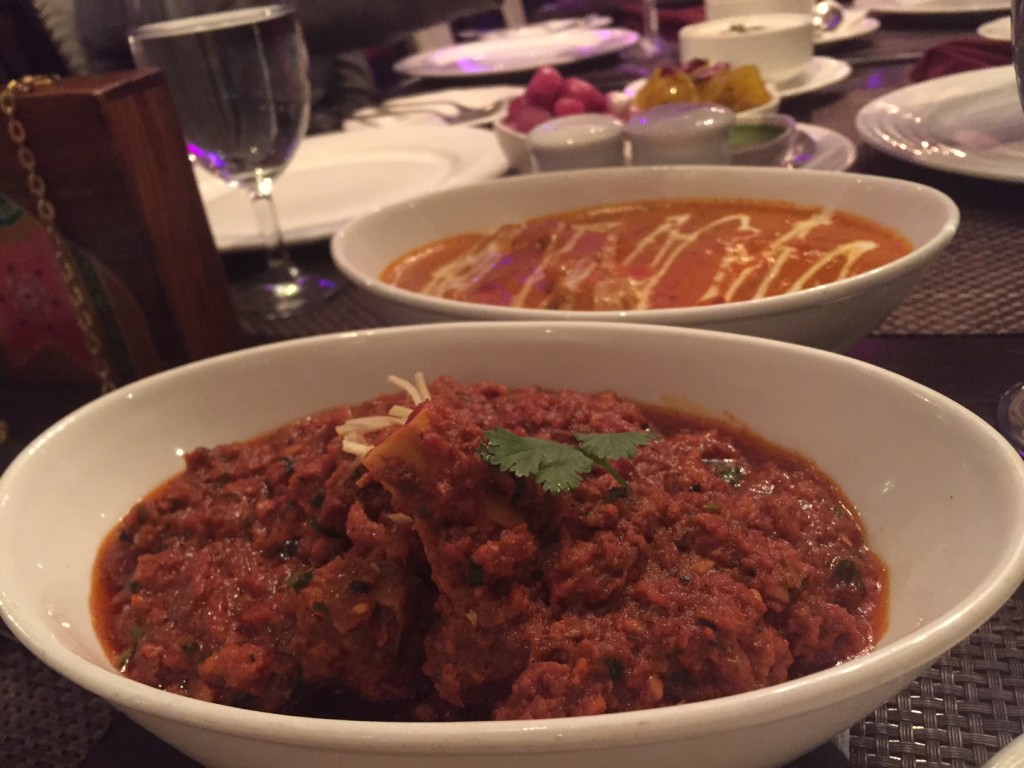 (F: Rara Mutton B: Murgh Makhni)
The murgh makhni is something you'd have never tasted before and the Rarra Mutton was the spicy blend of spices minced well and cooked just perfect.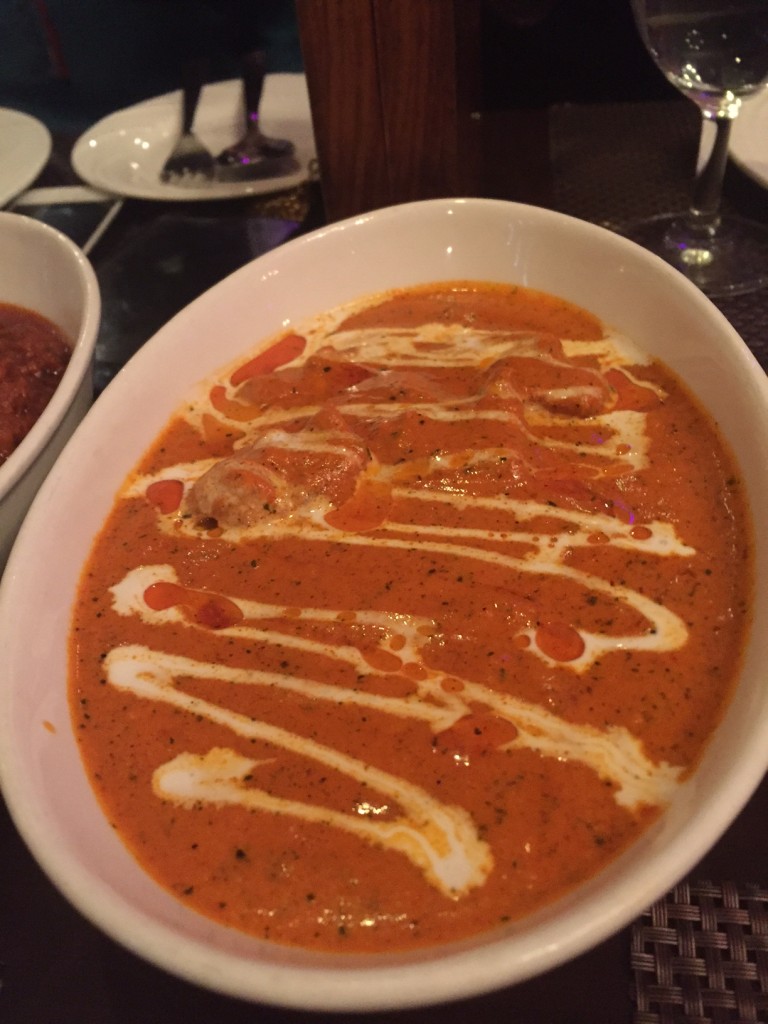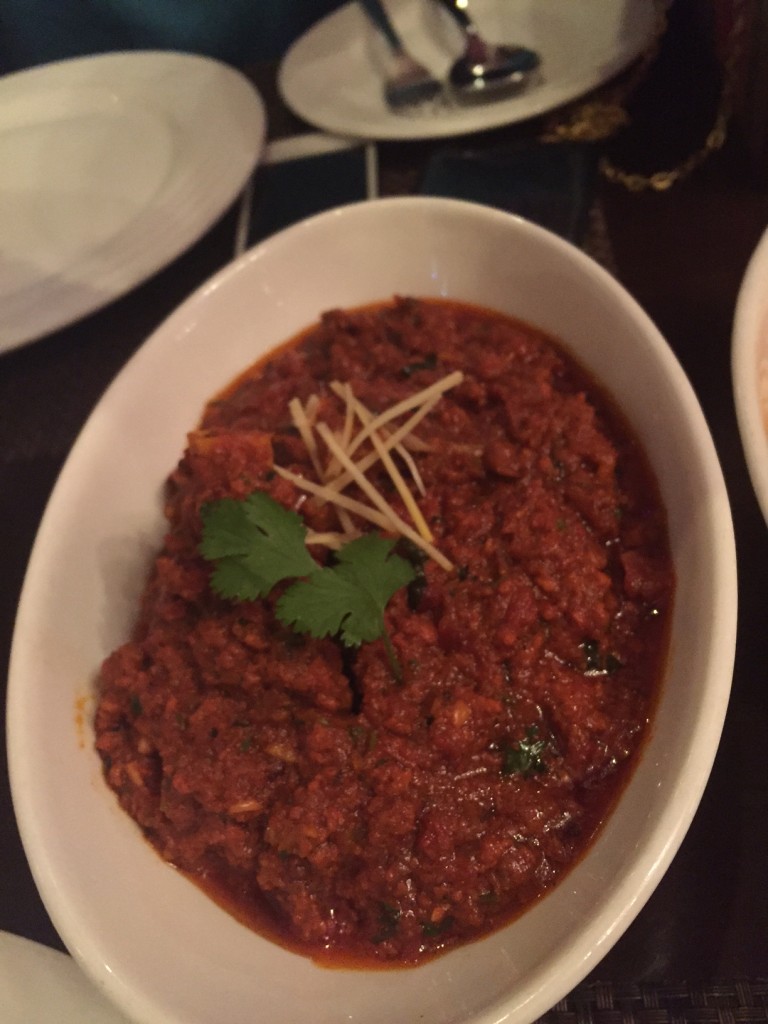 (Murgh Makhni and Rara Mutton)
The Dum Biryani was tad less on salt, but pairing with the gravy and curd, it tasted just yummy!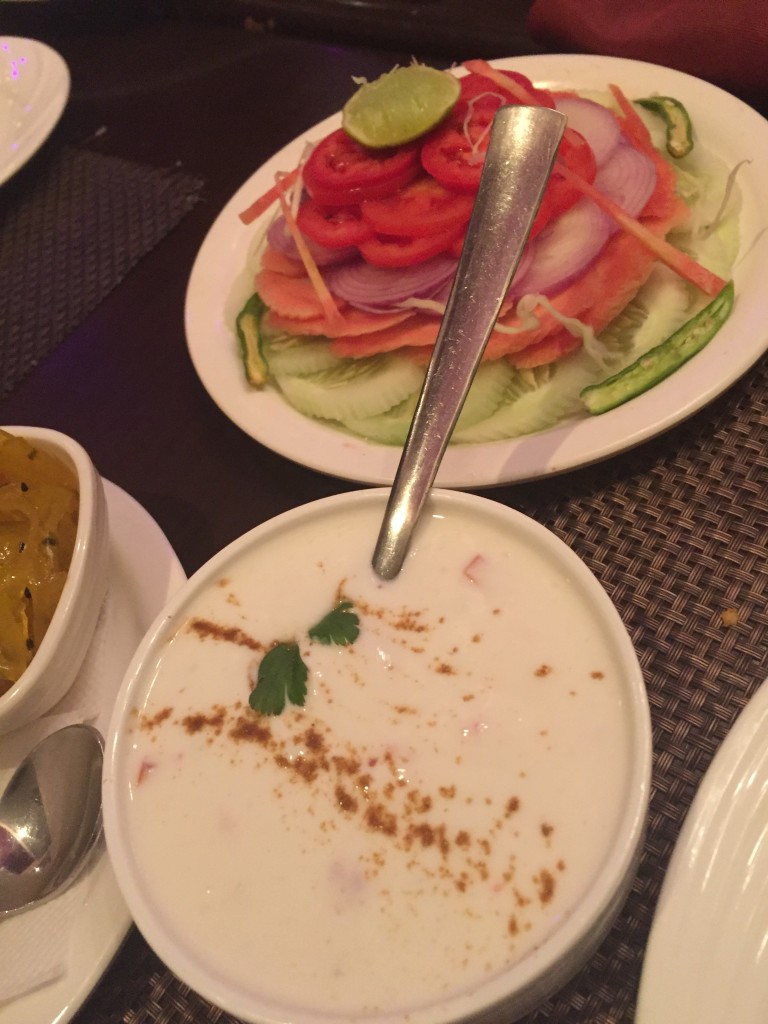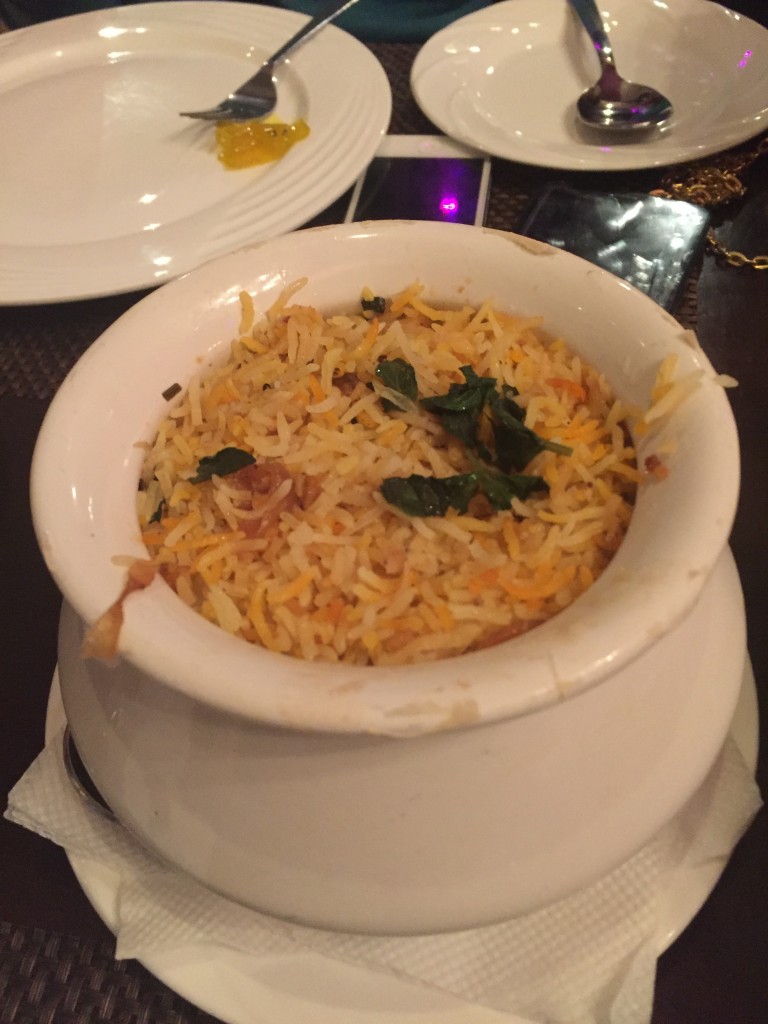 (Chicken Dum Biryani & Raita)
The salads, the chutney and special mention the Papaya pickle was lovely! You cannot deny not loving the signature papaya pickle.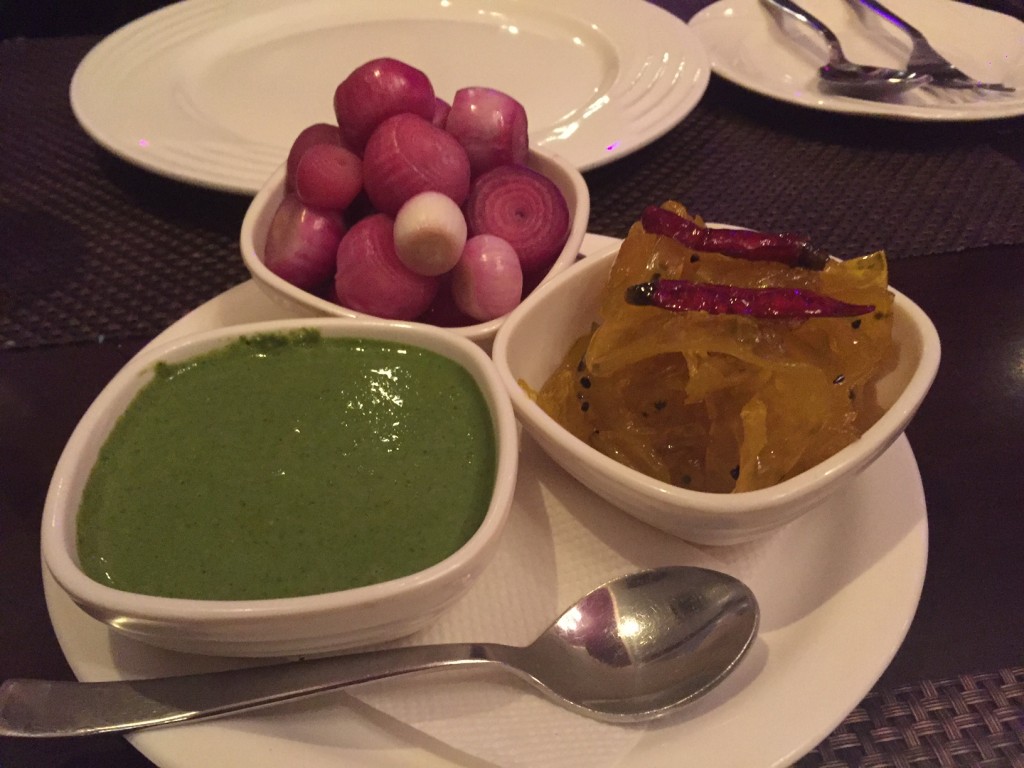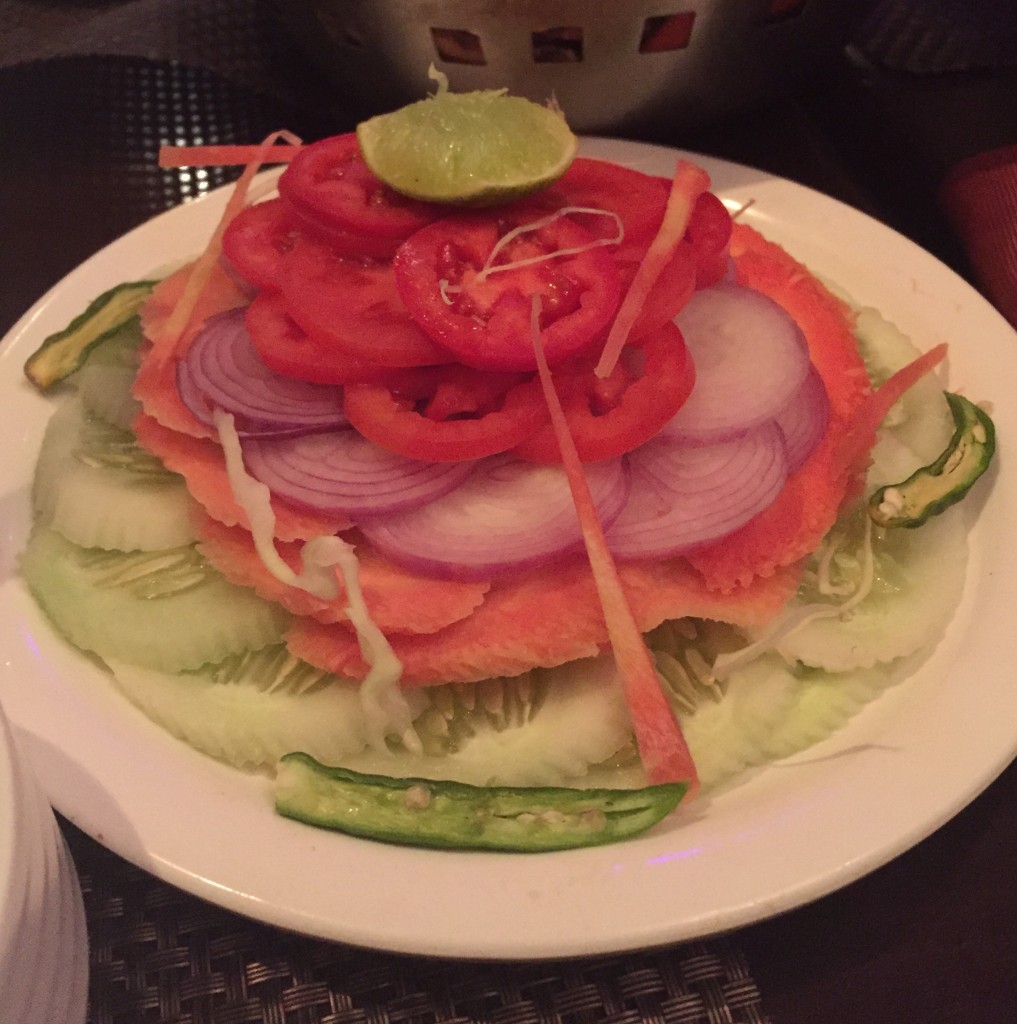 (Papaya Pickle , Mint Chutney & Salad)
The hakkah noodles were tossed well with the egg, chicken and fried noodles, and were just as yumm! In breads, go for the garlic Naan or their butter naan, it is really good!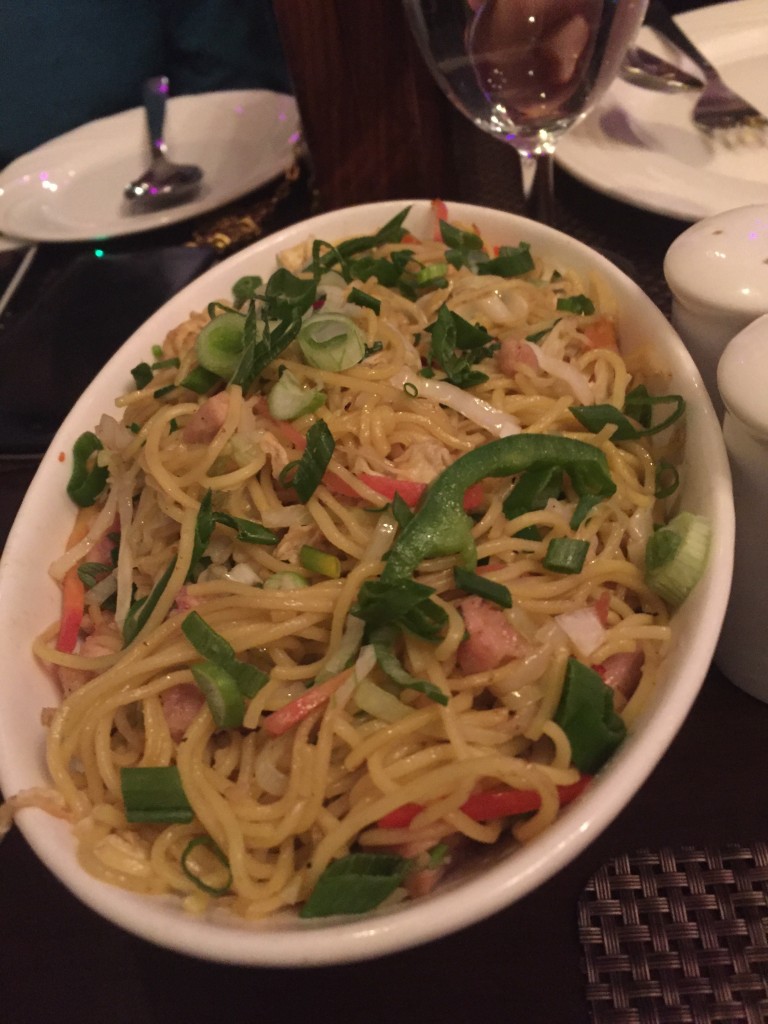 (Chicken Hakkah Noodles)
Moving on, in desserts, we had the Nashiley Gulab Jamun, Pista Phirni and Gulam Jamun. The Nashiley Jamun had a little bit of flamed rum in it and they tasted da-licious! The phirni was a good taste and perfect to end the dessert.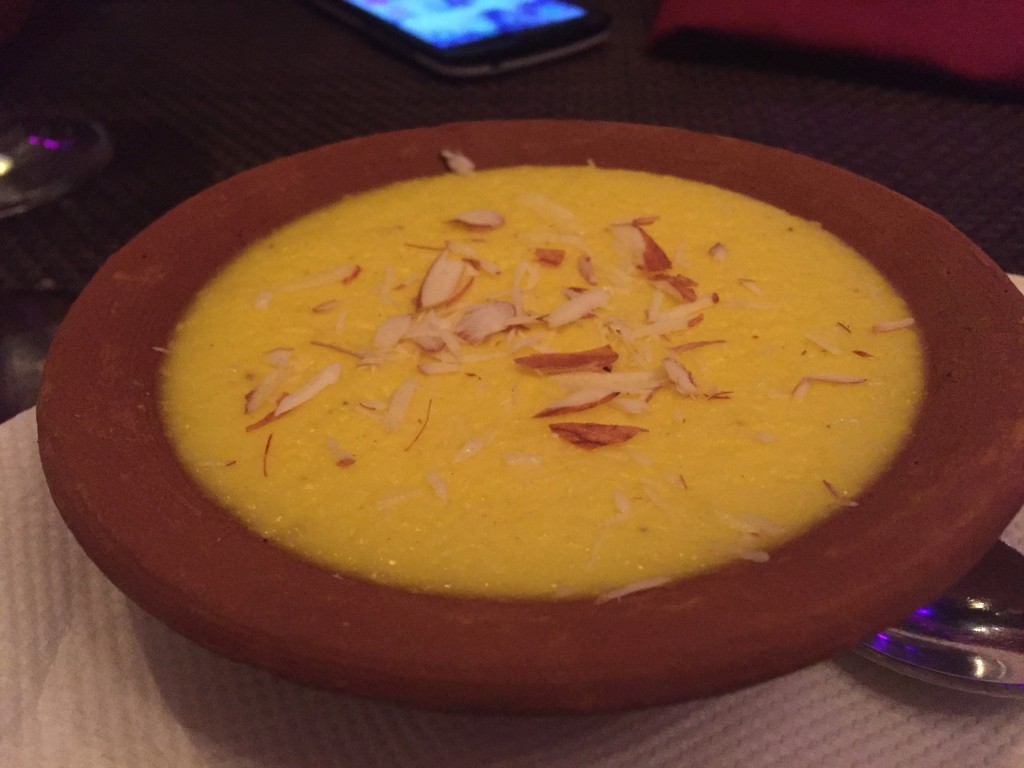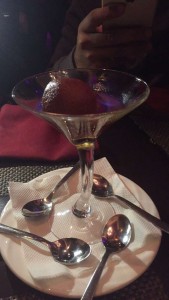 (Pista Phirni & Nashiley Jamun)
This is how our table looked like after the meal! 🙂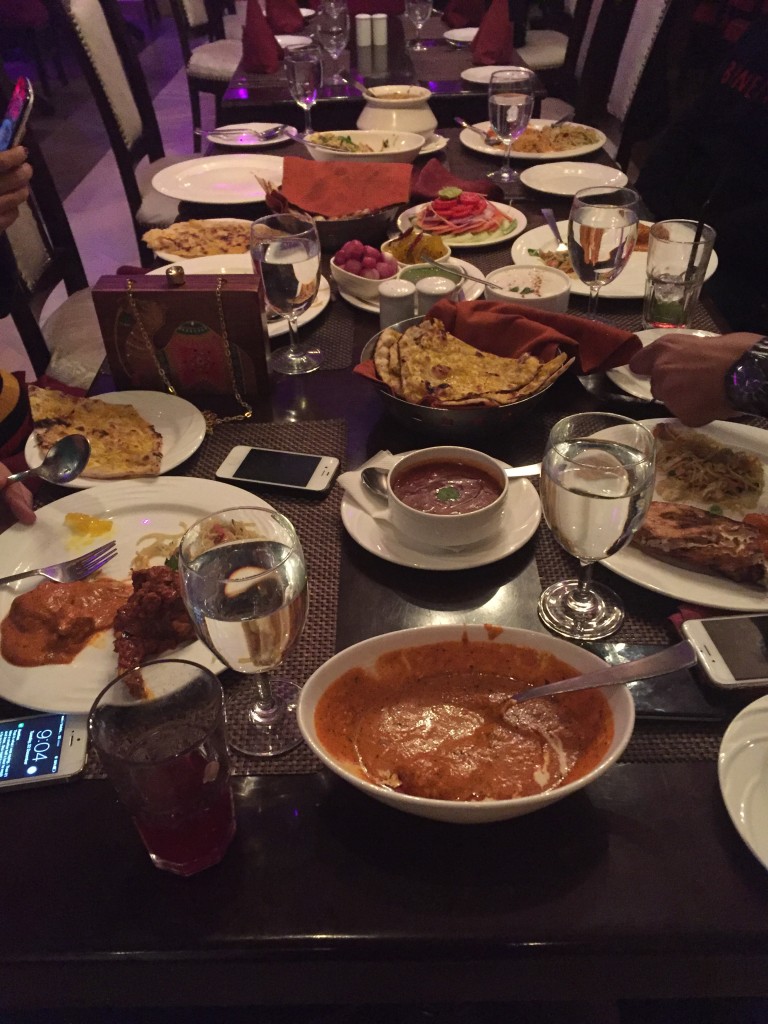 I highly recommend everyone to must try this place and Must have their Kadak Seekh Kebab & Chilli Chicken in starters and Murgh Makhni, Dal Makhni and Mutton. You'd fall in love with this place ! 🙂
I rate this place definite 5/5 without-a-doubt!
Signing off,
Manmeet Kaur
Beautifulfoodie <3