Hello Lovelies!
Today, It's been over an year now since my relationship with food has been the highest priority. From eating at several avenues, clicking the best shots and presenting to you the best from the culinary world. Trust me, the job hasn't been a cakewalk. But ofcourse, your support, our dedication and together our eternal love for food has made us a big fat family of 40,000+ of you beautifulfoodies on Instagram ❤.
There have been times when I literally ate like an animal, but I tried to balance out with the help of detoxification and workouts. There have also been times when I felt sick with bad food and yet, never for a second thought of giving up on being a foodie.
Food has been my first love and will always be. But, change always brings a little spice to life right?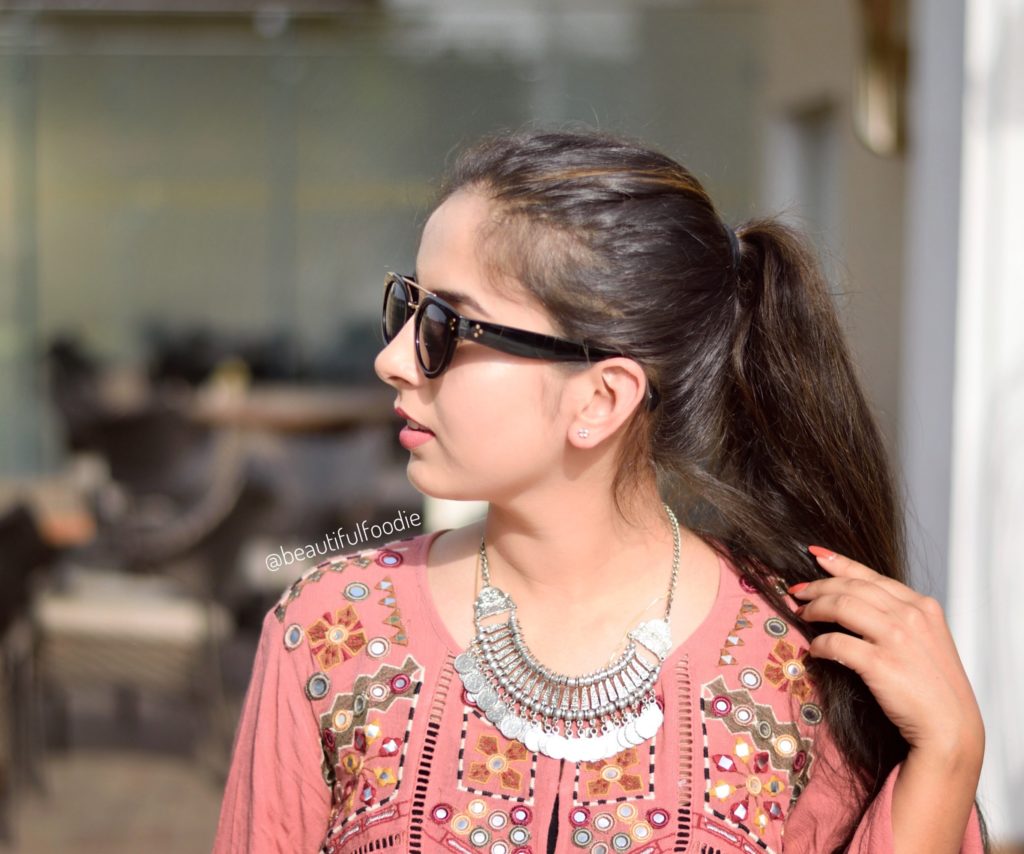 After food blogging, posting over 1000 pictures of it on instagram, repeatedly making you drool over the tempting delights, I thought it'd be a great if you girls also indulged in some fashion along with food (what say?)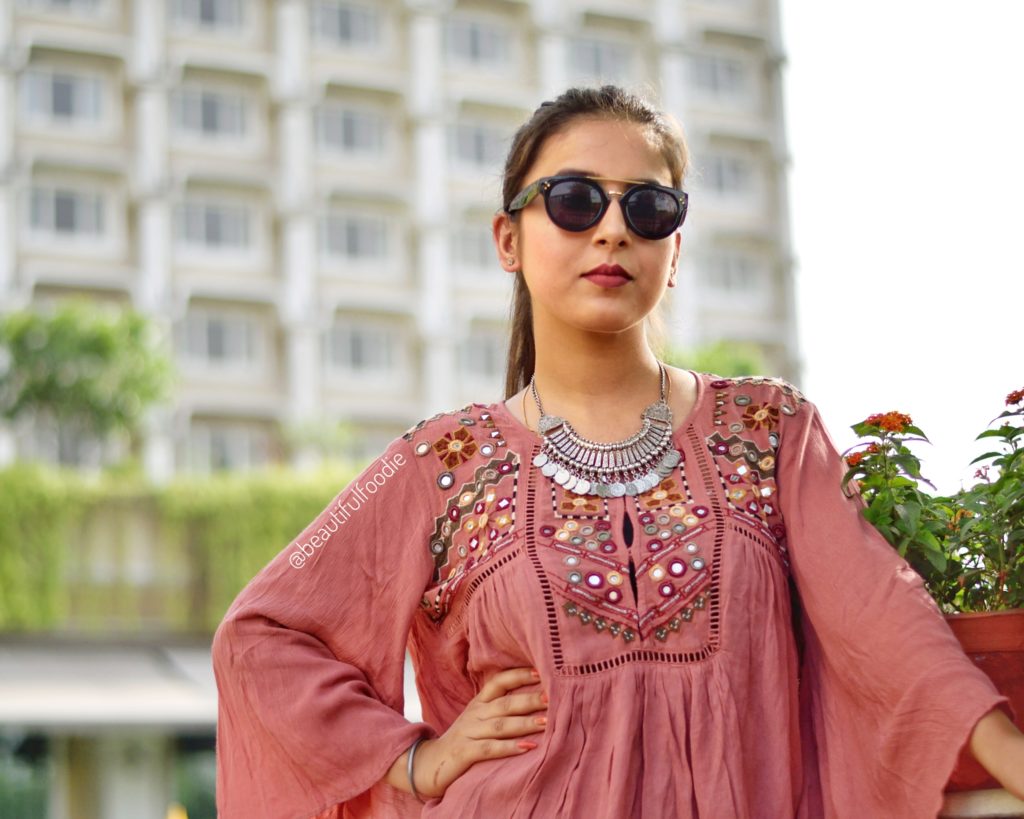 Soooo, since you must have guessed by now, I along with my team are going to dabble in the beautiful world of Fashion and present to you the fashionable sides of being a foodie.;)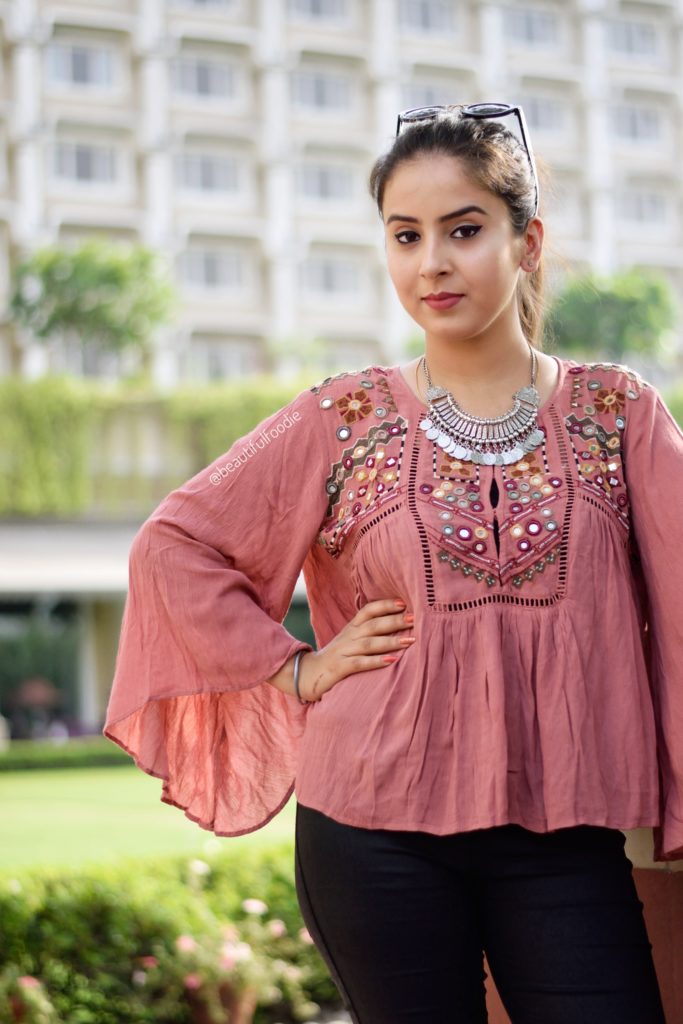 I cant wait to share our styling with you and know your feed backs on it. So from now on, you'd be checking out where to go out, what to eat anddd where to shop on our blog and all social media channels! 😉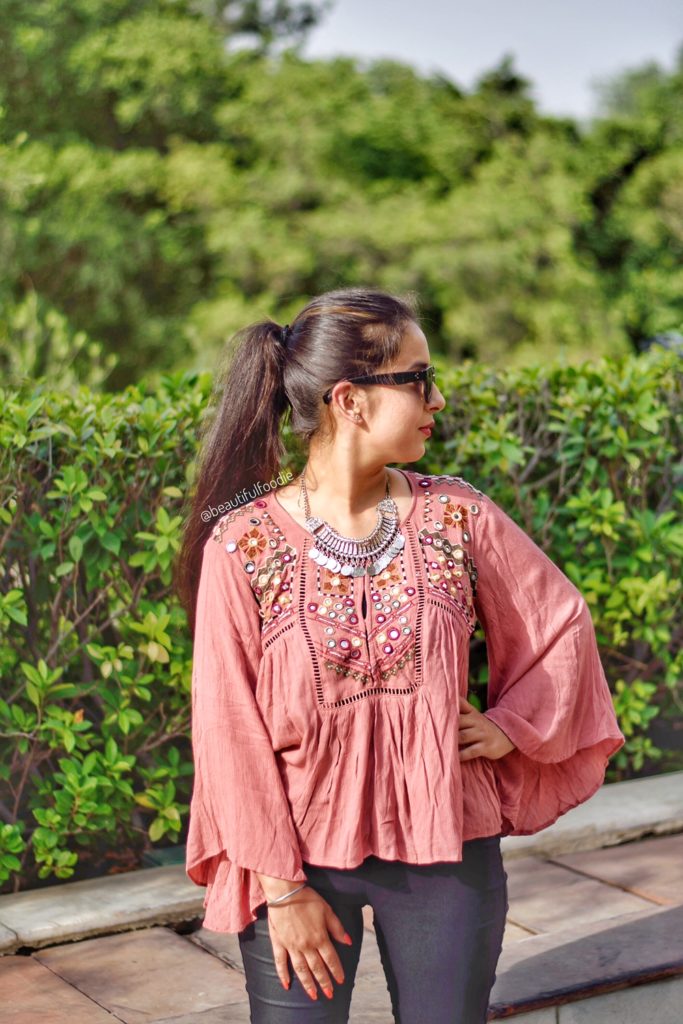 Here are the Outfit details for this post:
TOP: ZARA
Jeans: Forever21
Neckpiece: Amazon.in
Eyewear: Canada
All the outfits, products and accessories will be of my personal choice until stated as sponsored. Your feed backs and thoughts will be more than appreciated. And! If you are also willing to be a part of our fashion girl gang, please do write in at samy@beautifulfoodie.com!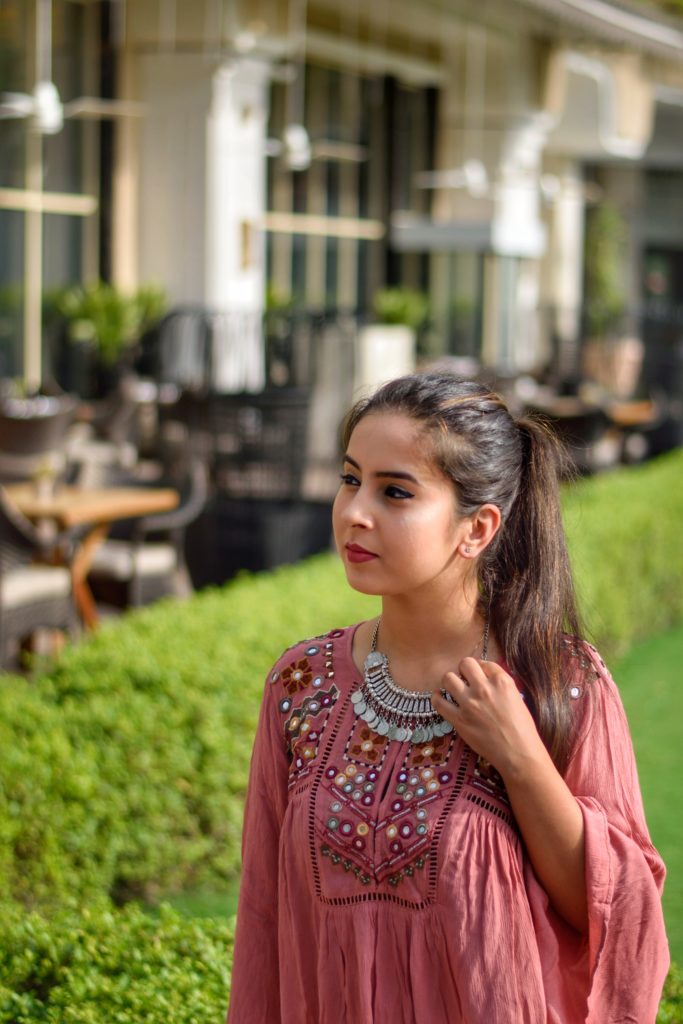 Lots of love,
Until next time,
Manmeet Kaur
Beautifulfoodie