Hi guys!
As you must be knowing, Chaayos is one of my favorite places to go to no matter what my mood or situation be like! I am just obsessed with their Chaais and snacks, my utter favorite chai there is their Desi Chai (With saunf, cinnamon, cardamom & adrak, like a regular girl)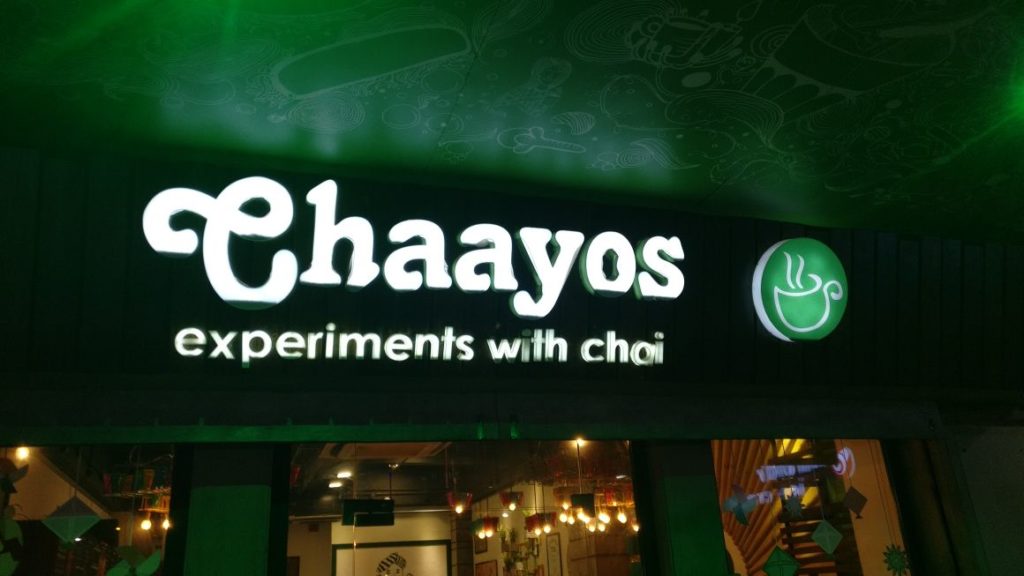 Recently, I went to try their new Winter Special menu, and what a splendid experience I had. They have brought up some superb Indian snacks, some of them with a Western twist!
Read on more for a detailed review:
1. Kulhad Pav Bhaji-
Pav bhaji is more than a mere snack! The soft and gooey buns were toasted to perfection with oodles of butter. Coupled with delicious bhaji which was a spicy mix of all the balanced flavors. The infusion of peanuts was the highlight of the dish. Served with sliced onions and a lemon wedge which added the stars to this dish!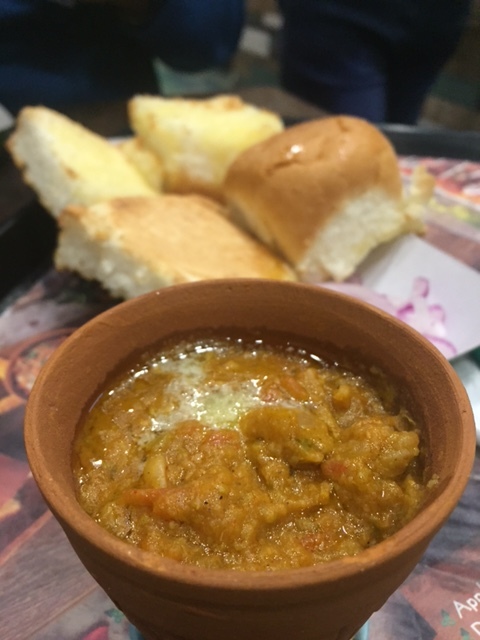 2. Paneer Thepla Tacos-
When Gujaratis and Mexicans come together, this dish is invented!
They make it fresh from scratch. The theplas tasted authentic, reminds you of the warmth  deliciousness of Gujrati dishes. It warms the heart and fills the tummy with its sensual flavors and mealy textures of  jalapenos, bhujia, spicy paneer fillings. Paired with spicy Mayo, it is a heavenly bliss!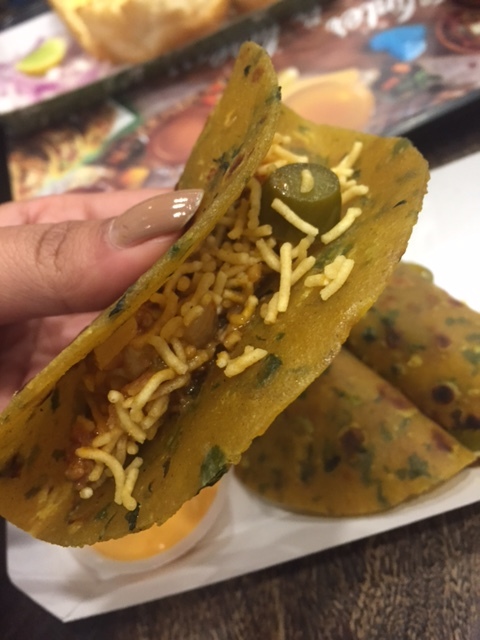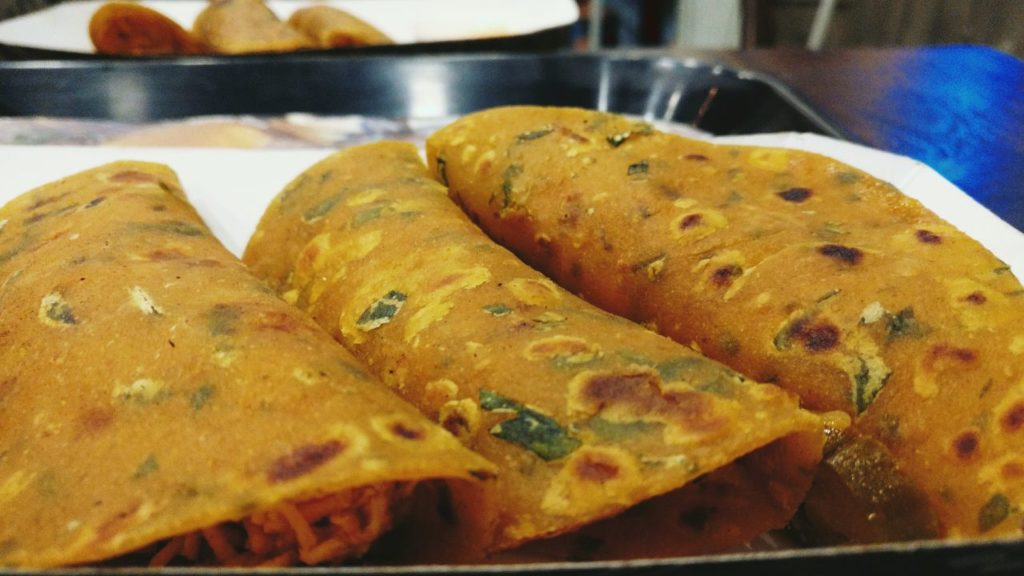 3. Chicken Thepla Tacos-
This innovative dish was hearty and satiating. A crispy thepla taco shell, loaded with wholesome chicken strips topping is a delight, which is enhanced further by peppy sauces, jalapeños and oh-so-yummy bhujia. I was absolutely amazed by their unique and very delicious dish formation. It's a perfect nibble for a chicken lover.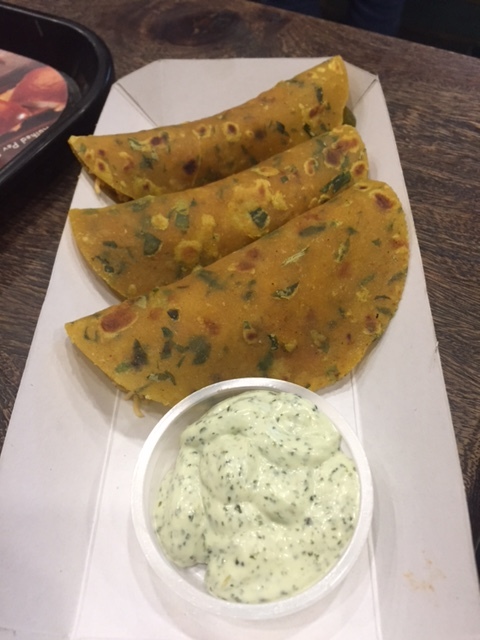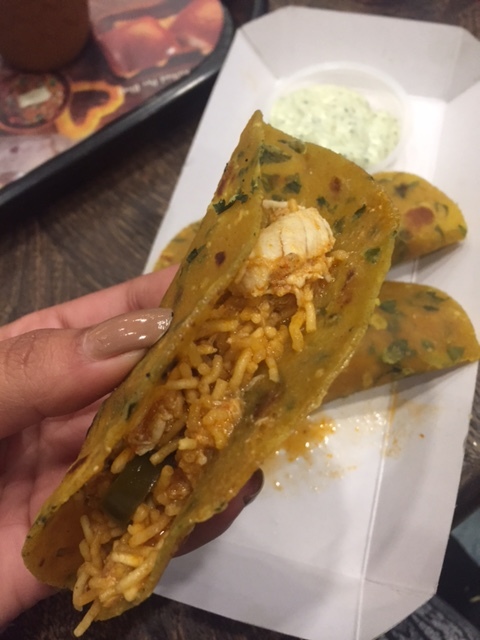 4. Shaami Nachos:
Crispy treats for your tooth and taste buds. But these nacho chips have a characteristic texture that is quite different from other chips, perhaps due to the topping of veg shaami kebabs. These perfectly made kebabs are combined with loads of mayo and jalapeños to give you the best experience.
Winter Special Teas: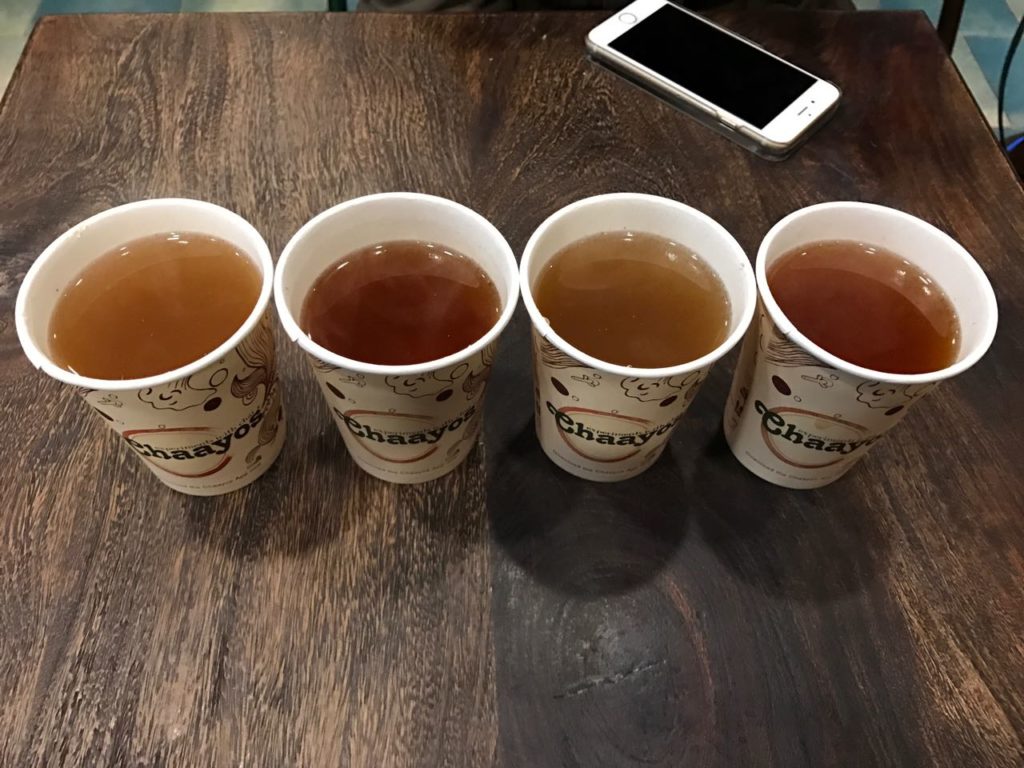 1. Gur Wali Chai-
This is the classic Chai which had a generous amount of fennel seeds, jaggery and milk. It's a perfect cup of chai which relaxes your taste buds while you sip it during a lazy winter evening.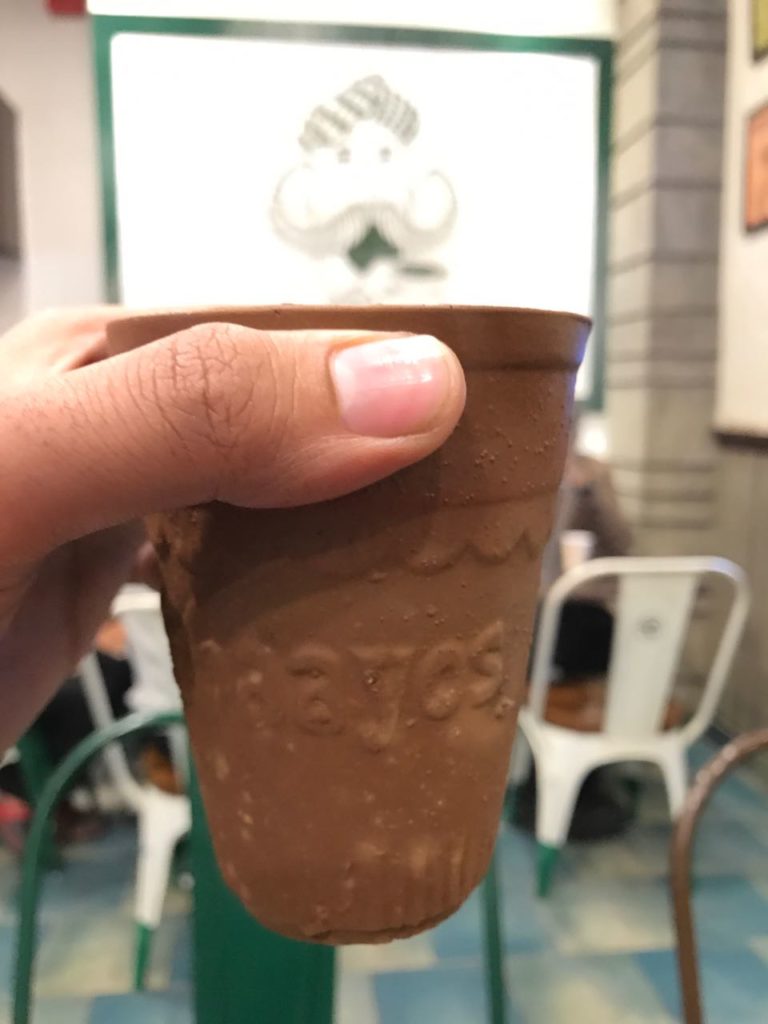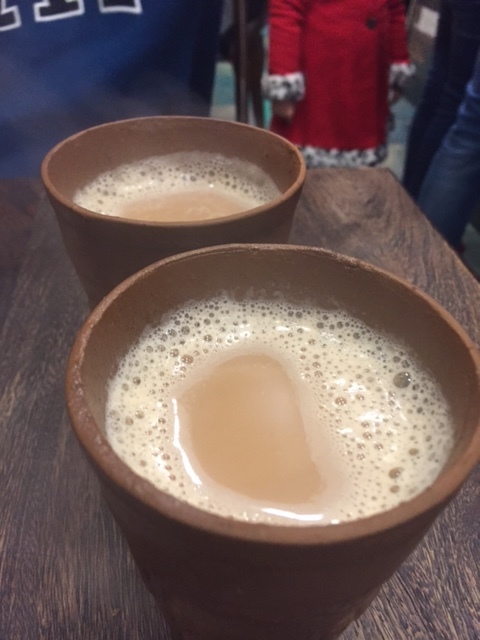 2. Golden Green Chai-
There is nothing like a cup of green tea to shake awake your sense. It's light in taste and is very soothing.
3. Chatkara Chai-
Curling your fingers around a steaming hot cup of this Chatkara Chai, slowly sipping the tangy & sweet beverage, is like spending quality time with a friend! It consists the invigorating flavors of black salt, black pepper, cinnamon, lemon, clove, & ginger. I loved it.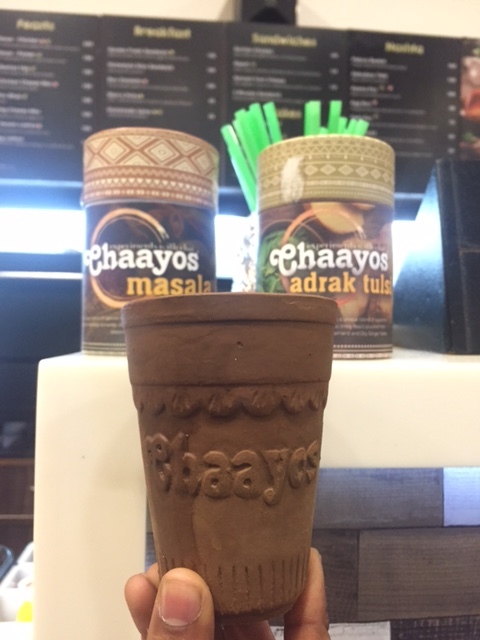 Cake:
Loved the yummy Apple Streusel Cake, Must Try!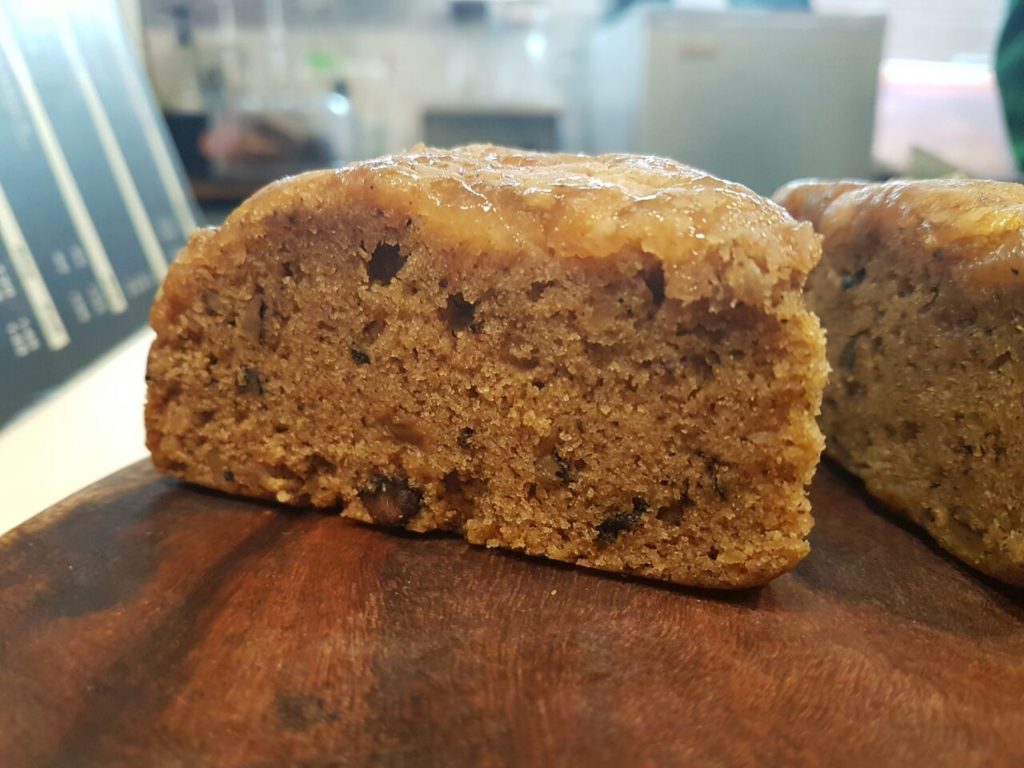 Overall, I definitely recommend you to must try the Chaayos Special Winter Menu & you'd be very happy with the experience!
Find out more here: www.facebook.com/Chaayos
Until Next Time,
Manmeet K.
Beautifulfoodie
XoXo