Hello Readers!
Recently, I got to try out the much talked about Terra Chips, the chips that are known to be the most exotic vegetable chips. An experience to relish that you'd never had before!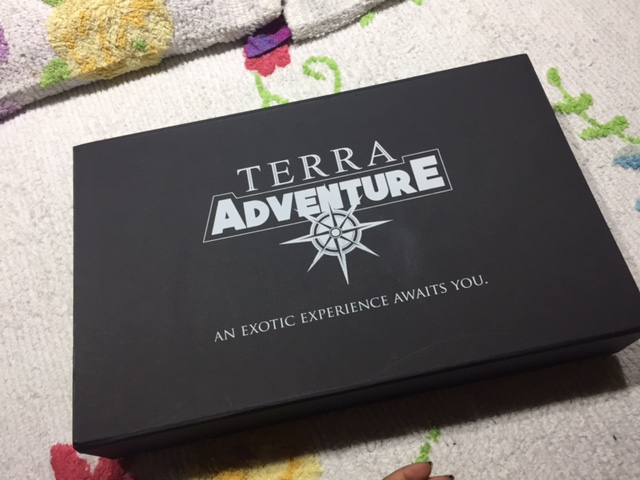 I got a very classy and plush big black box containing 3 packs of Terra Chips.
The first sight of it made my super excited and thrilled! Each pack of Exotic, Vegan and Organic Vegetable Chips was for Rs. 395 for 140 gms each.
Here is my detailed review of the contents ion the pack: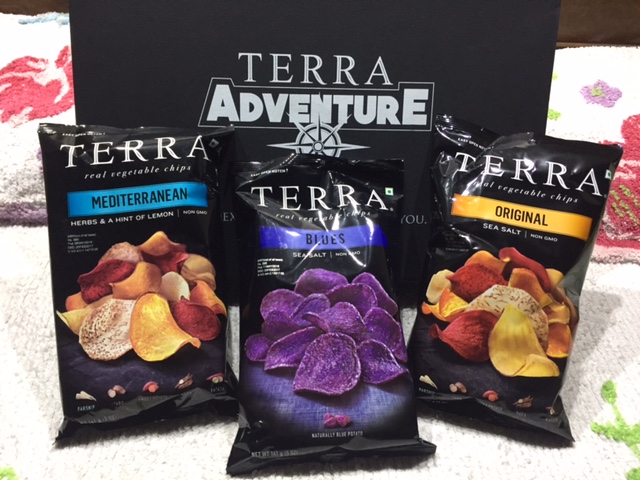 TERRA BLUES : They are crispy, crunchy and truly a rhapsody in blue! These are a healthy alternative snack and they are absolutely delicious. They have a unique texture and flavor that is highly palatable for a healthy snack. These are a real treat and healthy. You can't get much better than this when you are changing the way you eat and still crave the crunchy salty snack like potato chips. I would recommend them to anyone. These are vibrant purple- bluish in color with a slight nutty taste. They have comparatively less amount of fat which makes them the best option for snack time.
THE ORIGINAL: One might wonder that why should we pay so much for a bag of chips? Well, strange as it may sound, the flavor of these chips is, "Original". Perhaps it is because of the fresh root vegetables which are used for making them. And no, it is not some subtle change that food connoisseurs will only understand; anyone who loves chips will love these even more, for they've got a lot to offer! They are different from the usual potato chips. They have delectable flavors of diverse root vegetables which are sourced from a selected group of farmers. These chips so natural with a signature bite & crunch like no other.
MEDITERRANEAN : These chips are a seasonal mix of root vegetables (taro, sweet potato, batata, yuca, parsnip). Chips and puffs generally have little nutritional value for the amount of fat and sodium they carry. But since these chips are specially made from exotic vegetables, these are healthier any day!
These chips are good enough to burst your notion that "healthy isn't tasty". Check out the flavors on their Facebook page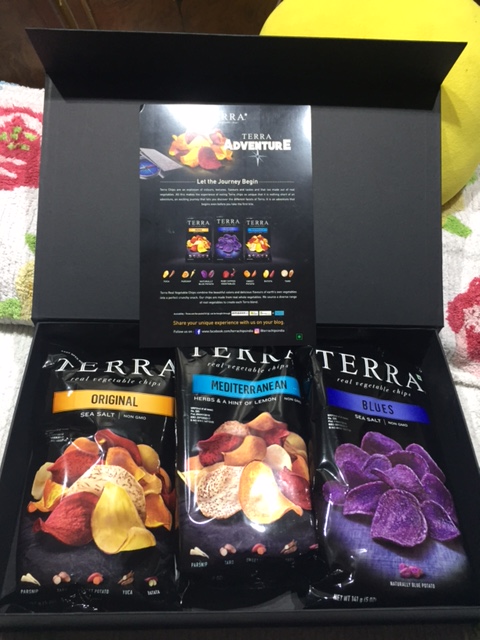 You can buy them on Amazon and check them out on their website: www.terrachips.com
Until Next Time,
Manmeet Kaur,
Beautifulfoodie