Hello Readers,
I recently visited the newly opened Bistro and bar in Rajouri Garden known as Factory Bistro & Bar. Unlike the other factories, this factory is indeed a happening place with unusual yet realistic concept, great music and food. A must visit place for the young at heart in the crowd!!The roof of one side is made up of hanging drums and oil barrels. The use of cast iron and iron furniture add to its rustic look. The cutlery used portrays spanners and wrenches. The stewards wear utility belts around their waist just like any employee in a common factory.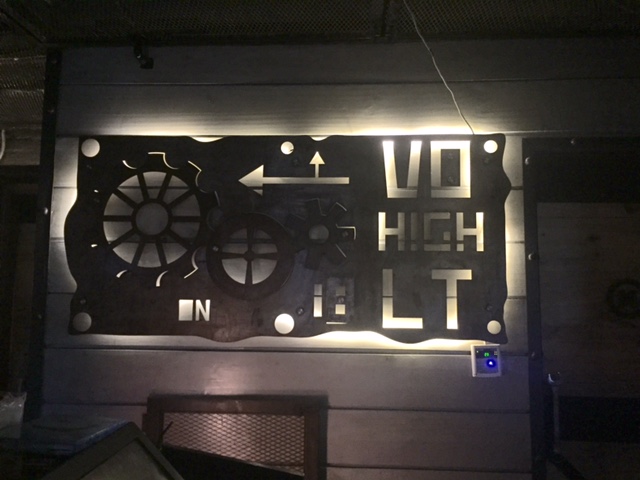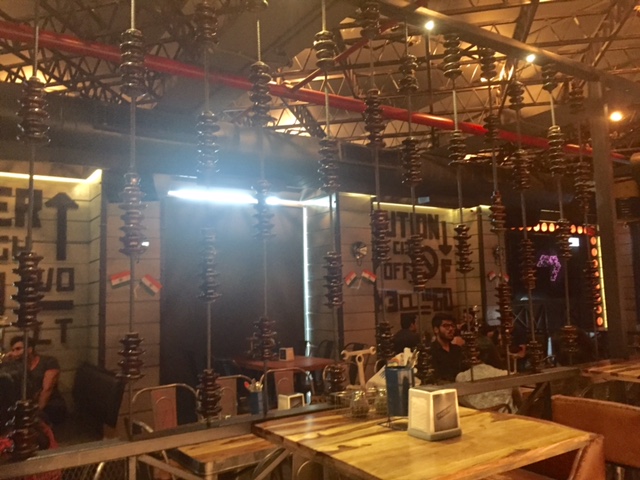 Here's what I recommend you to try there:
Veg Spring Rolls : Crispy on the outside, filled with vegetables and Singaporean noodles, these veg spring rolls are served in such a fashion that you just can't keeps your hands off from them! With a tinge of lemon grass flavor, they set themselves apart from the usual spring rolls. Served with chutney, these are spicy are delightful.

Chicken Taco With Maggie: Now, here is the twist in the story. It's a blend of Mexican and Indian delicacies. Whole wheat tortillas stuffed with kidney beans, chicken and maggie, topped with cheese and sauce tastes good. Recommended to the lovers of taco and maggie who would simply fall for this combo.

3. Chicken Caesar Salad: When you want to have something healthy and light to double up as a meal, try their wholesome Chicken Caesar Salad. Your meal on healthy note Ceaser salad and pineapple salad are perfect! It is prepared by using fresh lettuce, olives, juicy baby tomatoes, crispy croutons and are presented in a edible and flaky bowls.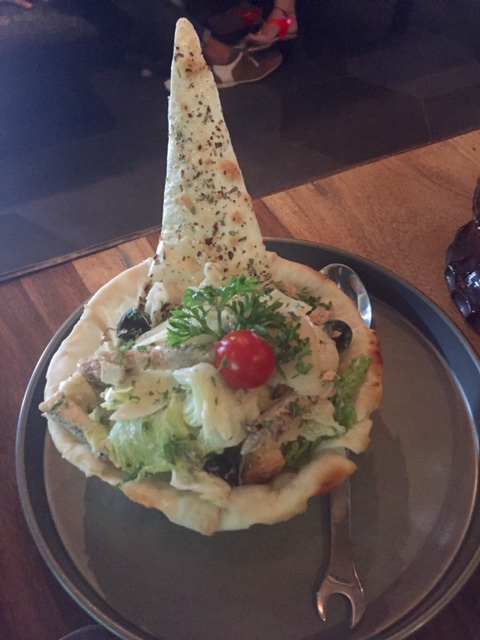 4. Chicken Kofte: This Indian twist to Chinese dimsum is stuffed with a rich filling of                 chicken. Served hot with Schezwan sauce are great to relish anytime.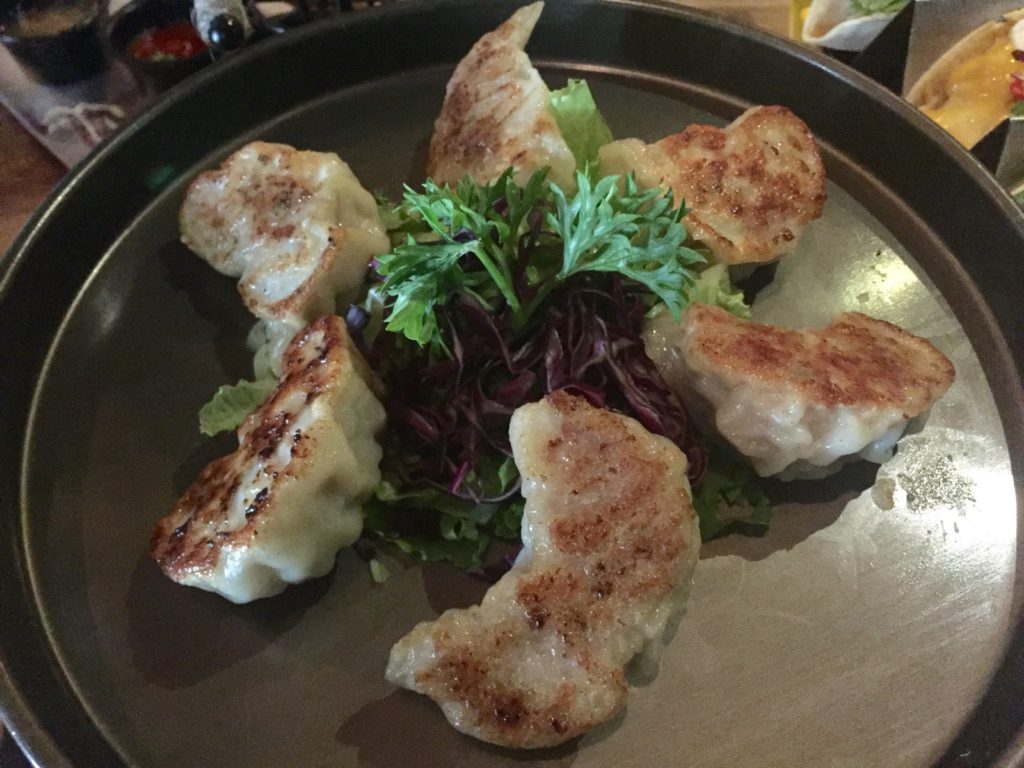 5. Piri Piri Chicken: Piri Piri or Peri Peri in Swahili means pepper pepper! In Spain and Portugal, the term traditionally referred to spicy sauces and Chilli based powders used in bar-be-que. Chillies being one of the major spices used in Indian food, this dish has imbibed it's taste from the authentic piri piri masala in it's unique Indian version by blending it with juicy and tender chicken.Served with chutney and sliced marinated veggies, it's a perfect choice for chicken lovers.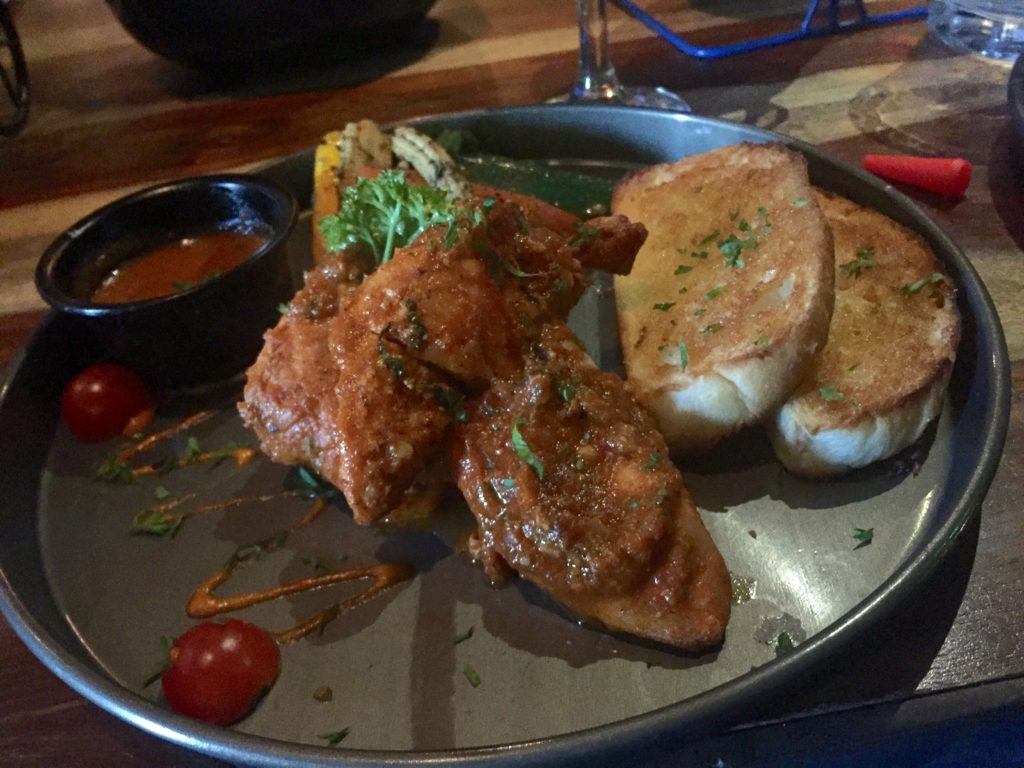 6. Chicken Chilli Garlic Noodles: Prepared with special Singaporean noodles, it has an inviting aroma and fiery taste.Chicken and veggies in generous amount makes this dish simply delicious.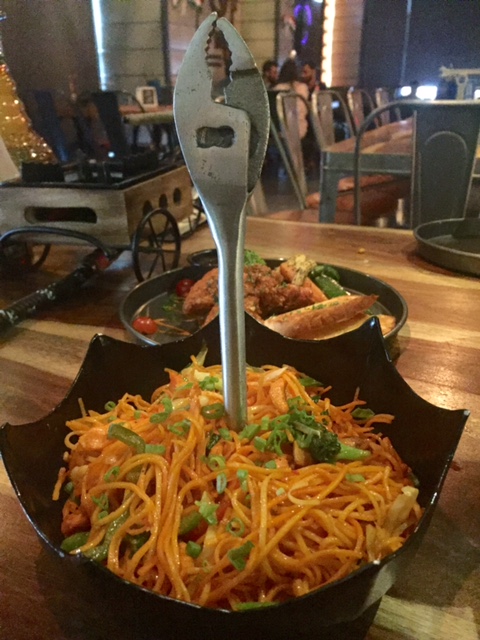 7. Sliced Chicken In Chinese Hot garlic Sauce: Delicious when paired with the fried rice or noodles there. Must Must try!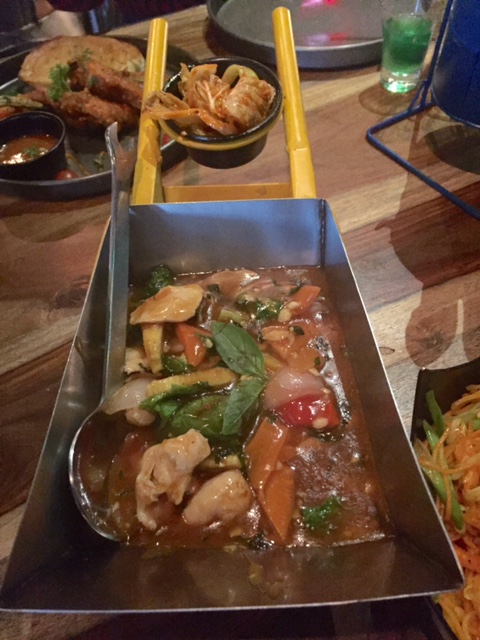 8. Half And Half Pizza: This pizza features a medley of flavors and textures, thanks mushrooms, veggies, spiced Chicken and cheese on an oh-so-crisp thin base. You will love the way the chicken's juicy flavors pours out and fills your mouth with each bite.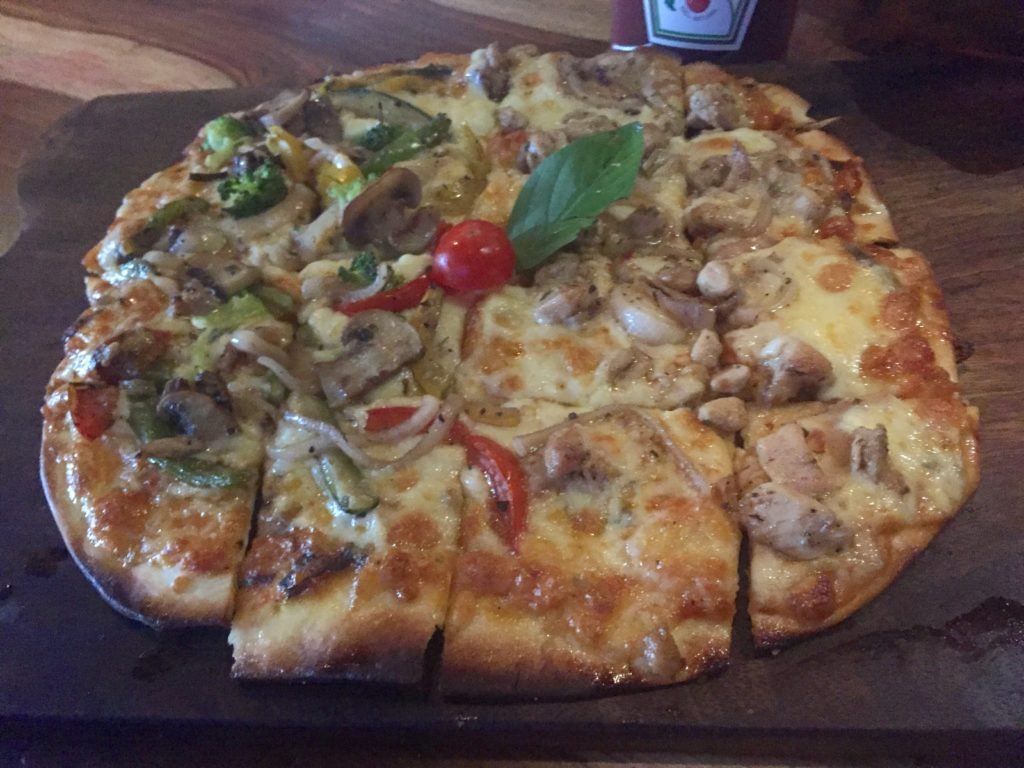 9. Crispy Corn Salt & Pepper: Crunchy and deliciously flavorful Corn Salt and pepper. this one was a perfect appetizer I'd chosen. Loved it!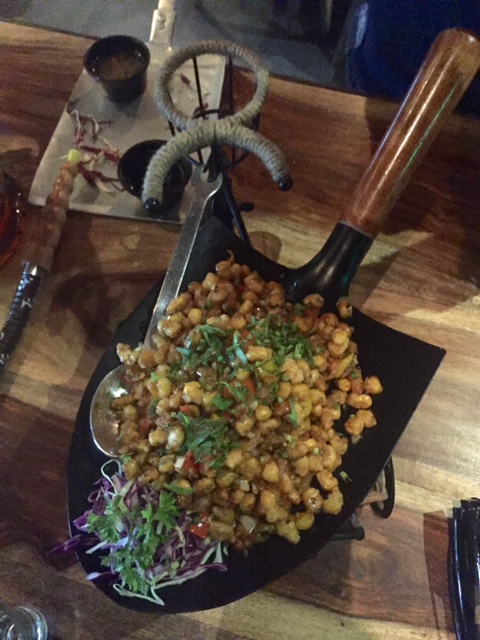 In Drinks, I recommend :
Caribbean Blast: The cool sea breeze, the sand tickling your toes, the sun beating down and the tropical flavors of coconut, pineapple and lime juices can only mean one thing, you're in the Caribbean. Caribbean Blast is a refreshingly light but a zesty cocktail with a subtle blast of vodka.

2. Orange Passion: A lovely assortment of passion fruit juice with orange juice in ridiculously tangy and yummy drink. This piquant flavorful will surely take you on a lively trip!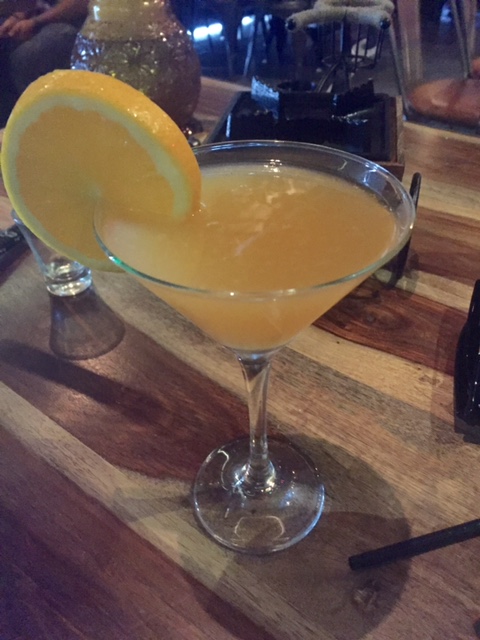 3. Current Affair: This summer cooler is a sweet n sour combination of  cranberry juice with pineapple juice and black current flavor. It's a thick mocktail drink specially made to rejuvenate your senses on a summer day.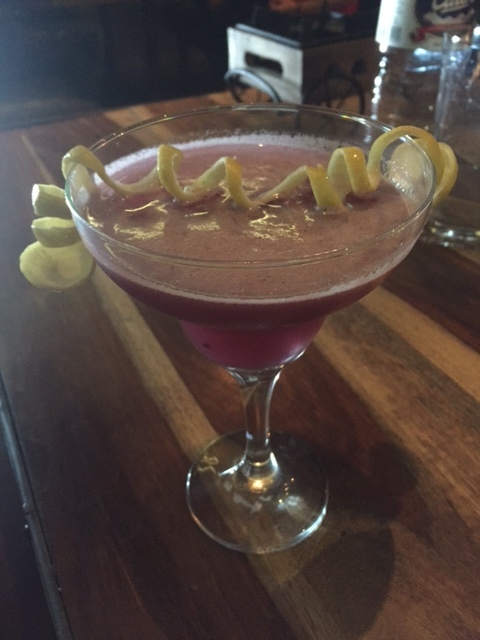 Desserts:
Gil E Bahisht: This dessert is a lovely mélange of danedar rabri, phirni and kalakand, all made in-house. It was creamy, had nice chunks of rabri and kalakand and was really delightful to taste.

2. Tiramisu: An Italian Classic! Sponge cake topped with a sinfully delicious cream cheese on a base made of  served frozen was wonderful to taste.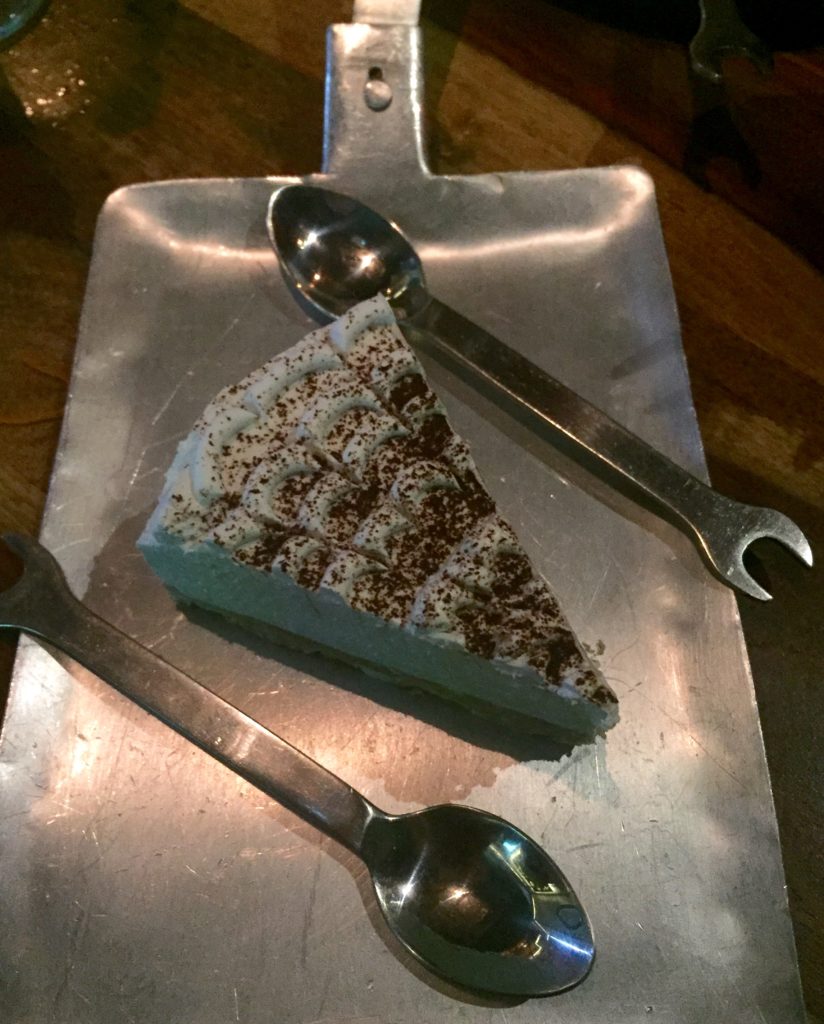 Hope you had a great read! 🙂
Until Next Time,
Manmeet Kaur
Beautifulfoodie xox