Hello Readers!
Here's another review for the recent amazing place that I got to visit! 🙂
It's Khaaja Chowk in Gurgaon (Plaza Mall)
Khaaja Chowk is one stop for authentic and price worthy Indian food. We recently had lunch here and were very surprised by the exceptional quality of food as well as the service. The ambiance of the restaurant is a perfect amalgamation of quirky Desiness of India and Classic modern art. There is a seating in the form of an auto rickshaw, a table that is decorated with the makeup and accessories adorned by an Indian Bride which we call as "Saaj Sringaar". The ambiance is pleasant and one will enjoy it thoroughly.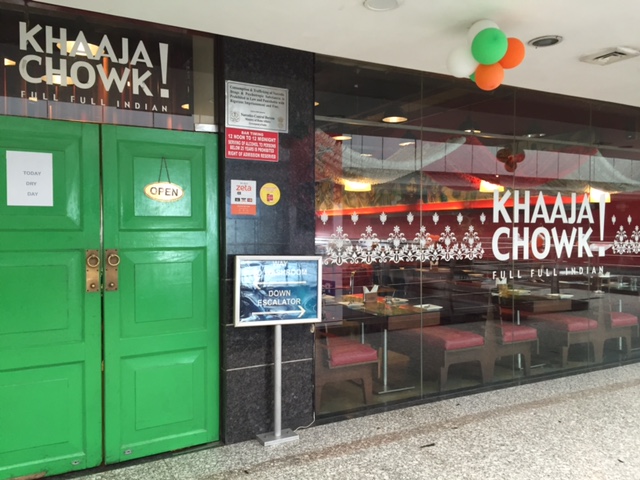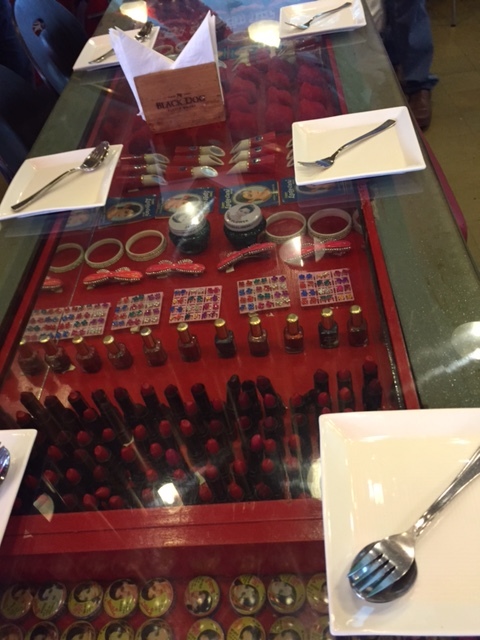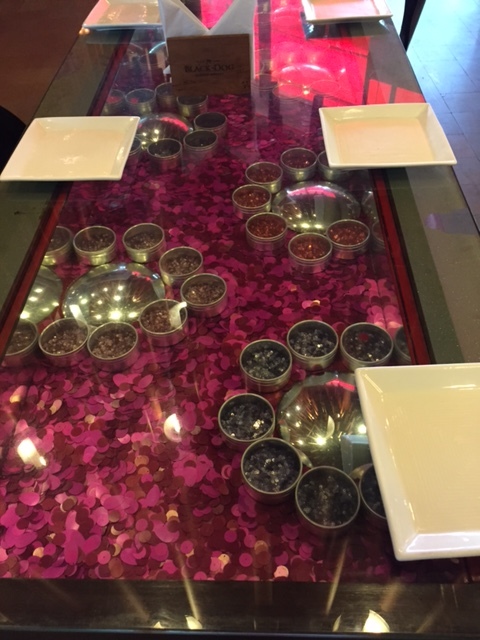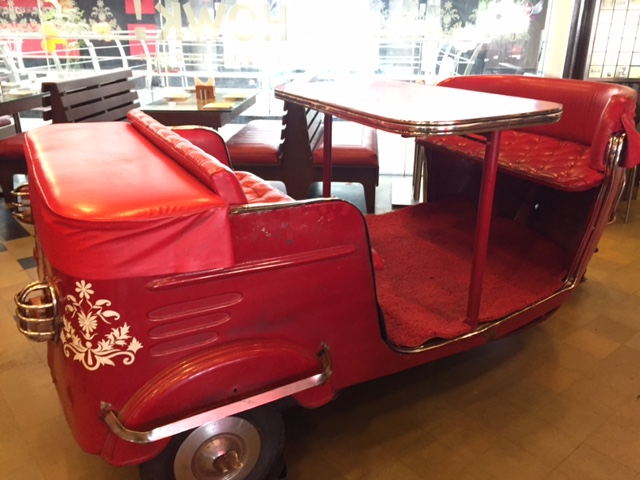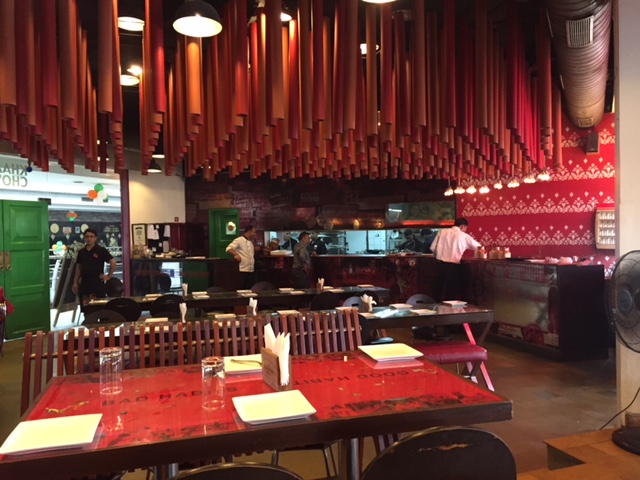 What I recommend here :
Chat Platter: This is like nothing you have ever tasted before! An utterly unique and delicious snack, the Crispy Palak Chaat features batter-fried spinach leaves served with generous amount of chopped tomatoes, chillies, onions & coriander on the base of whipped curd.
Bharwa golgappe were crisp semolina puris filled with curd, onions, tomatoes & lots of deliciousness make a great snack for a nice refreshing day.
Papdi Chaat – As the name suggests has lots of paapdis, tossed in a blend of chutneys, curd and potatoes. It's perfect and starts riot of flavors on my tongue.

2. Galouti Kebabs With Ulte Tawe Ka Parantha: Galouti or 'Galawati' means melt in the mouth. And definitely these kebabs will melt in your mouth once you have a bite of it. The speciality about the paranthas served with them is that they are prepared on tawa kept upside down on stove. A little bland for spicy food lovers like me, they tasted perfect once a bit of lime juice was added to them!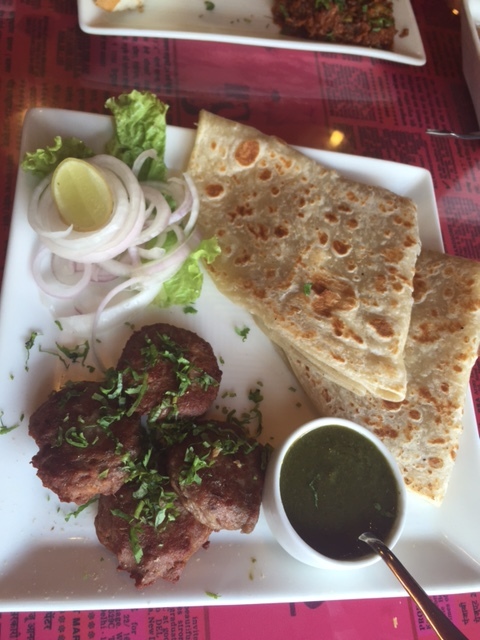 3. Keema Pav: This dish perhaps originated in the Irani Restaurants of Mumbai and then became popular across the country as street food. The buttery pav served with spicy minced keema here is absolutely sensational in this kind of weather. Spicy, delicious and utterly buttery, having this was truly a delight to my tastebuds!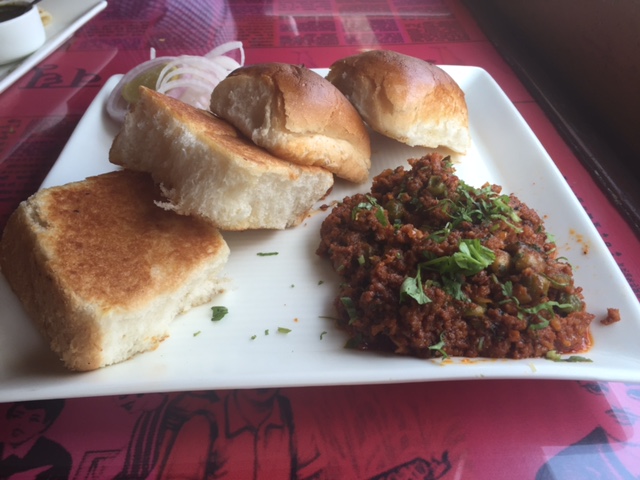 MAIN COURSE: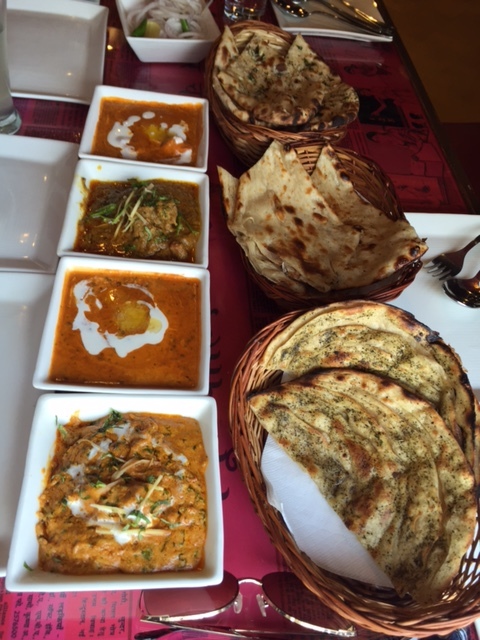 4. Daal Makhni: Complete justice has been done to the name and plenty of butter is used which has balanced out the heat from the spices and made the dal rich and creamy. This daal makhni at Khaaja Chowk is the perfect option for all vegetarians out there. This will satisfy your tastebuds in the best possible way!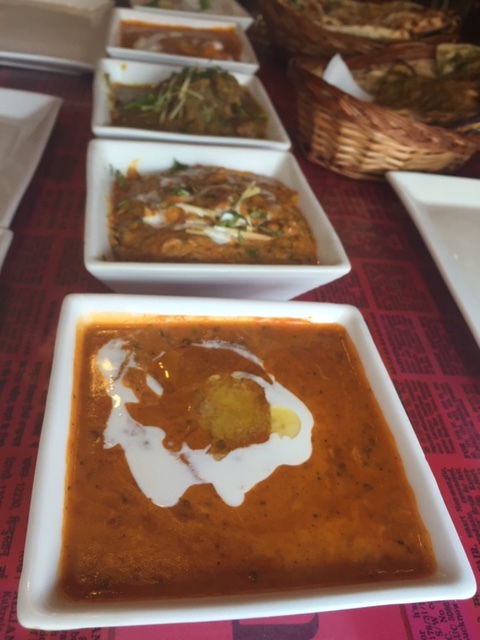 5. Butter Chicken: Butter chicken served here will surely to tempt the most. The heavenly blend of spices with a smooth and creamy tomato based gravy was just what I wished for to satiate my craving for a perfect chicken cuisine. Pairing it with my favorite garlic naan, it was soul satiating choice for me!
6. Chicken Changezi: A dish originally a Pakistani dish which is very popular in India. The chicken pieces are cooked in cream and milk. So it gives a rich and tasty flavor to curry. Although the chicken was a bit dry and chewy still it managed to pair up well with butter naan and tasted delightful.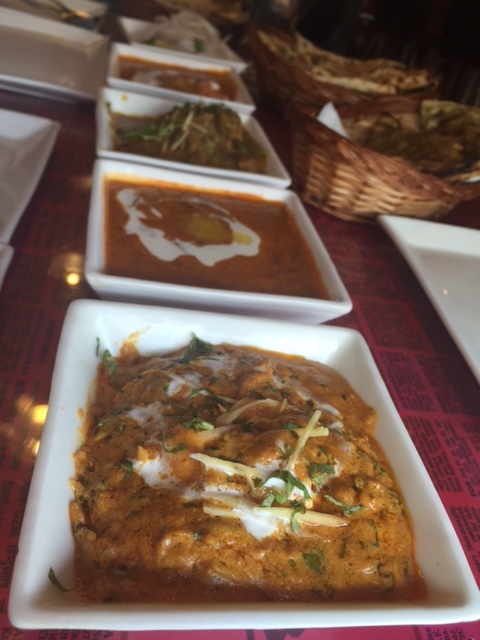 7. Khaja Special Paneer: The desi tongue drools at the sigh of Khaaja special Paneer. It is perhaps the first dish that comes to mind when one thinks of paneer. A succulent gravy flavored with an elaborate masala paste containing almost all the spices in your masala dabba together their secret special ingredients, plays host to cubes of soft, fresh paneer. Paneer absorbs the tangy flavors well, making the overall effect very enjoyable indeed.
BREADS: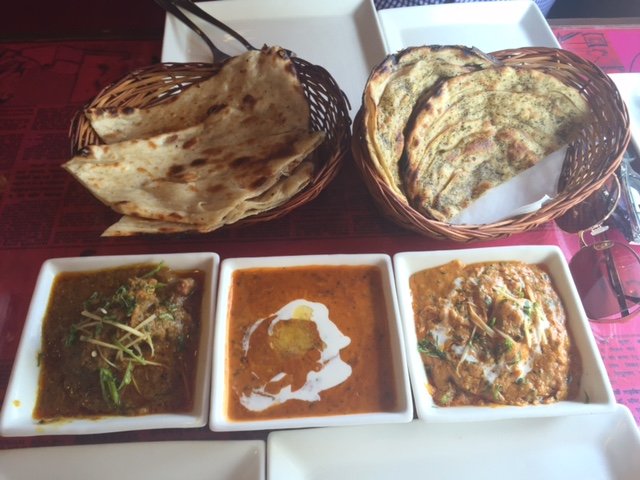 Pudina Paranthas: Mint has an aroma that cannot be locked up!The Pudina Paratha are so flavorful, you can't resist them.
Butter Roti:  these piping hot soft rotis, loaded with smooth butter tastes amazing with daal Makhni.
Garlic butter naan: Flavored leavened bread cooked in a tandoor! It is definitely one of my favorite bread served in the dinner. So soft and gooey, these are served with oodles of butter which makes them more than amazing.
Desserts:
Pan Ice Cream: What about having something that combines the dessert and after-meal paan into an exciting ice cream? The Paan Ice Cream is a mouth-watering combination of paan and rose gulkhand and milk served in the form of ice-cream, which melts in your mouth and tickles your taste buds. Every bite of this aromatic ice cream will send a lovely tingle down your spine.

2. Rabri Khaja: Layered, flaky and crisp with a rich rabri n mava and dry fruit topping ,Rabri     Khaja is an all time favorite traditional sweet dish which is a must try!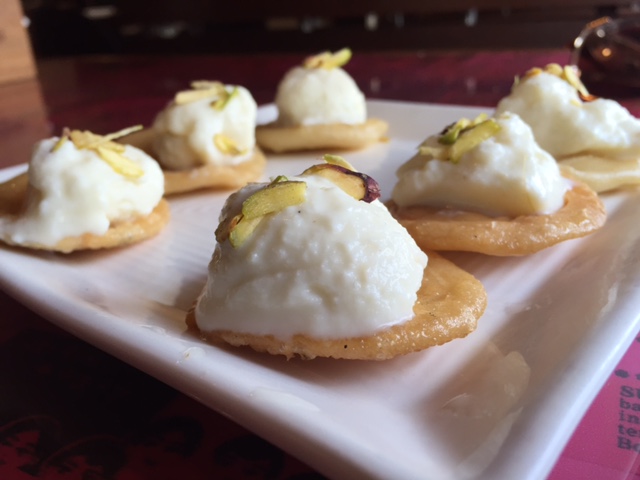 Definitely recommending you to must visit here for a hearty dinner!
Until next time,
Cheers!
Manmeet Kaur
Beautifulfoodie <3