Hello Everyone!
I recently tried this new Cakery in Gurgaon by the name of For Heaven's Cake. I tried quite a lot if stuff from their menu and thought of writing down my review for it for all of you. To special mention that all the items in their menu are eggless and can be devoured by vegetarians:)
Since its the season of Christmas & New Year, what better than relishing some superbly sweet and magnificent treats!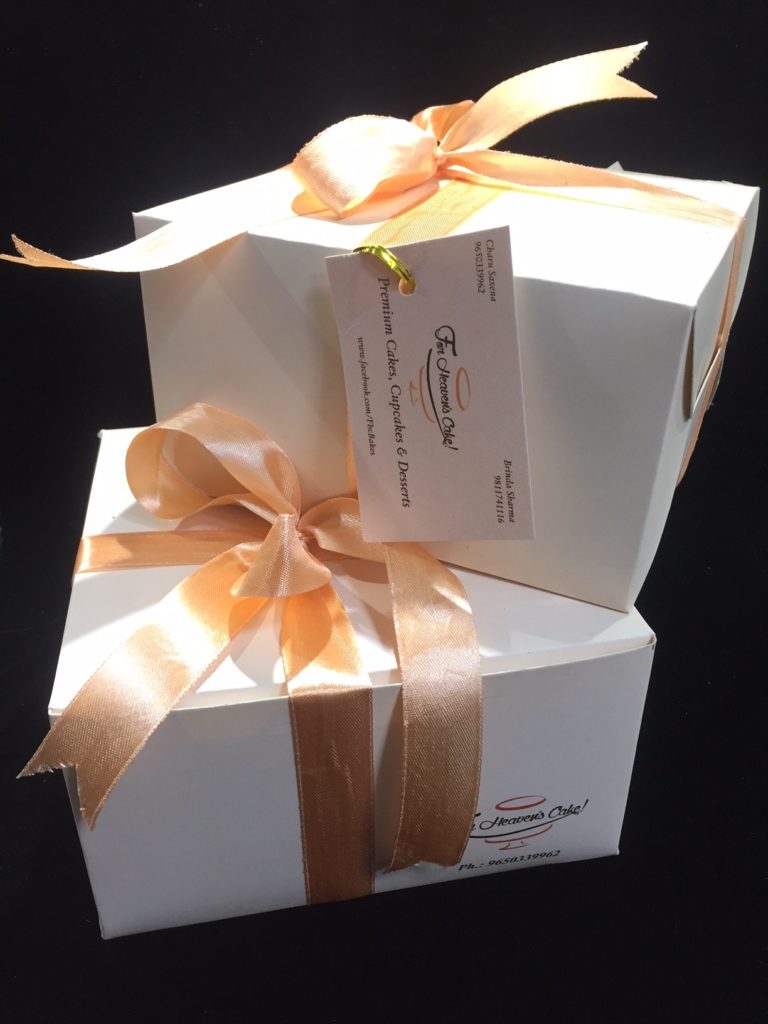 Here is my review & recommendation for all of you to must try out!
Dry cakes: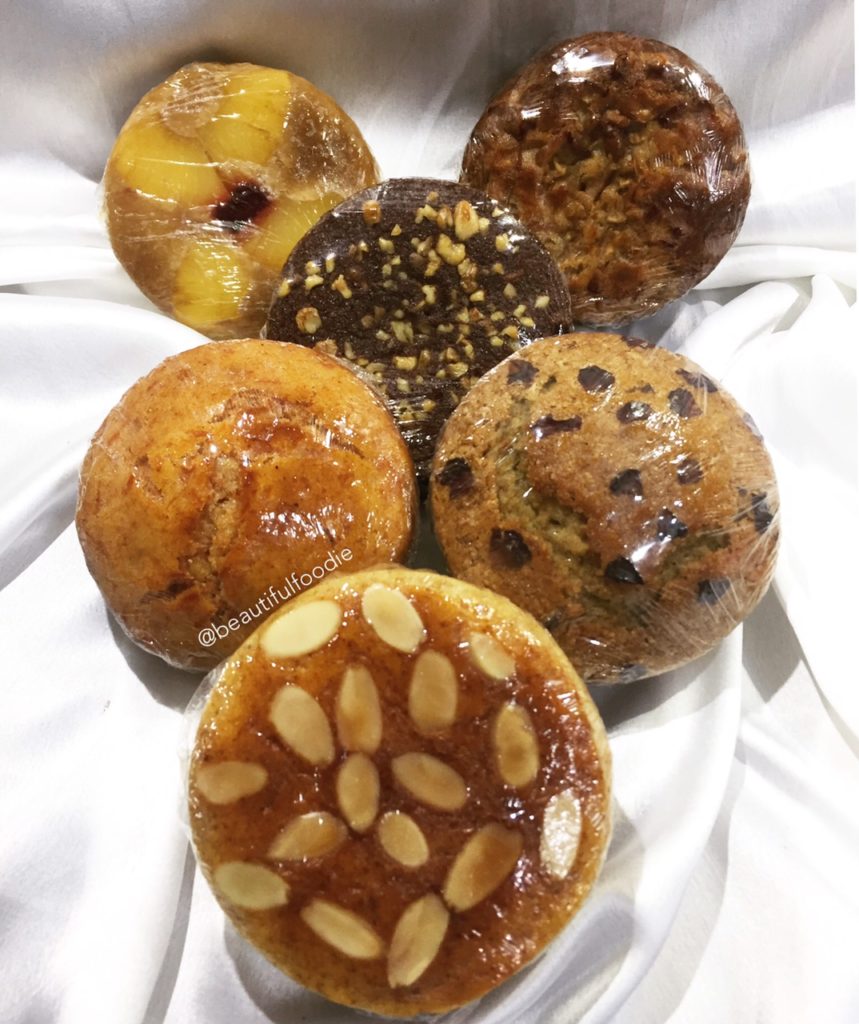 1. Pineapple upside down:
This cake derives its intense flavor from pineapples. The fresh pineapple are topped on a soft and plump cake. It is richer, more colorful and tastier than plain sponges, which is what makes it fit to be served right away with a hot cup of coffee!
2. Danish Apple:
The best thing about having apple in any dessert is that it appeals to everybody. It has a soft texture, pleasing aroma and mild taste, which everybody enjoys. It's a beautiful soulful cake with the zest of apple infused.
Special recommendation :
The Apple Cake is best enjoyed warm, with whipped cream or vanilla ice-cream!
3. Orange n Almond:
The pleasant hue and fresh citrusy aroma of this Orange Cake are sure to attract you! And when you do bite into a slice, the outcome will be even better than what you expected because the orange and diced almonds used in the cake give this it a very refreshing flavor and enticing crunch.
4. Chai Rose n Cardamom:
The captivating aroma of rose and the satisfying taste of cardamom makes this cake a delightful dessert, which has a spa-like effect on your taste buds. Lose yourself in this unique cake,which is sure to pep-up your soul and your senses.
5. Carrot cake:
This cake gets a mixed reaction from me. I believe that such cakes are occasional treat and can be a little boring for people who usually do not eat plain sponge cakes since they lack behind in added sweeteners. This cake missed a little mark because its sweetness level was already low, and the fresh grated carrots in the cake didn't taste quite appealing to my taste buds.
6. Plum cake:
Christmas is just so incomplete without Plum Cake. In fact, the air is so rich with the smell of Plum Cakes baking in ovens all around the city that everybody wants to have a bite. I was yearning to have it and "For heavens cake" sent it. This plum cake is rich in dry fruits and intensely dreamy flavors which makes it absolutely authentic in its taste. They sure as hell successfully stole my heart for completing my wish!
Miniature form of Celebration cakes: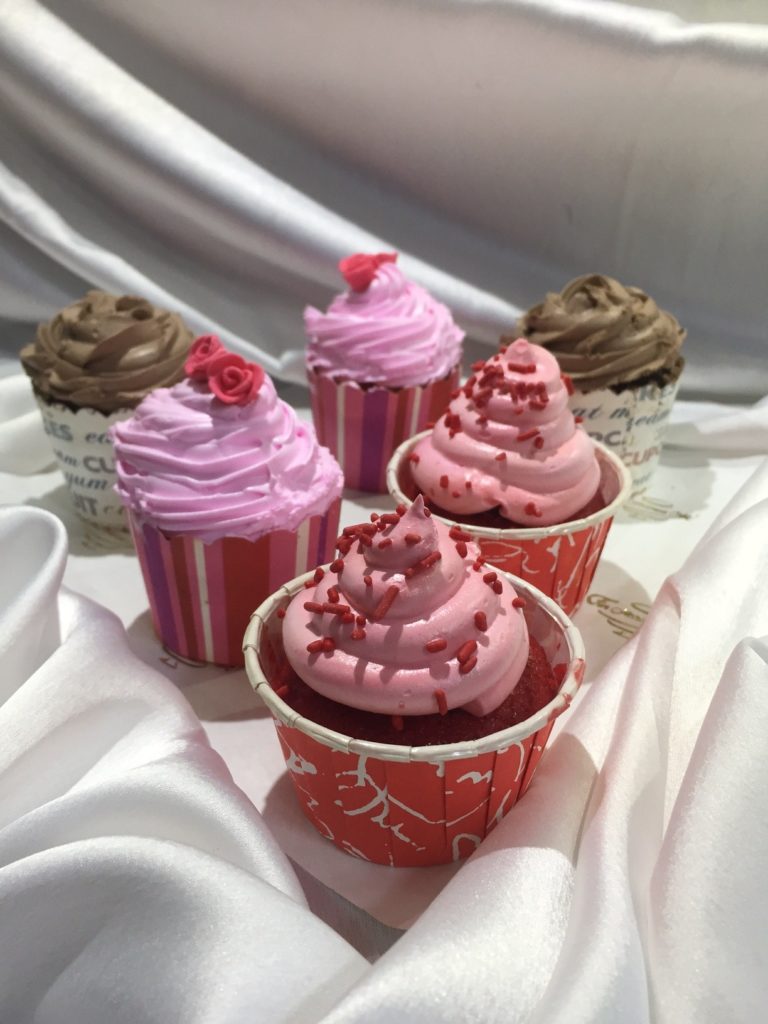 1. Red velvet with Chocolate mousse:
It's a sinful cake, created for all the cake lovers. It is especially for those times when you feel like you have earned a treat because it is quite a rich piece made from the combination of red velvet and chocolate mousse making it simply irresistible.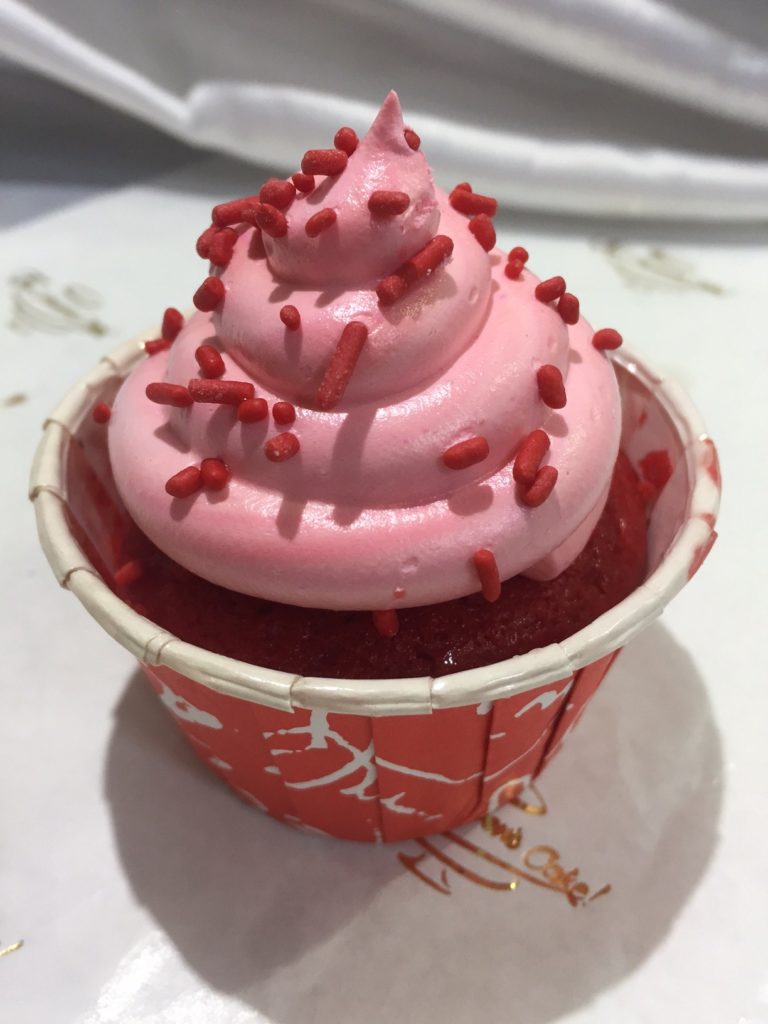 2. First love :
This is an alluring dessert which gives a triple treat as the Belgian chocolate cake is filled with raspberries and dark chocolate ganache come together to delight your taste-buds.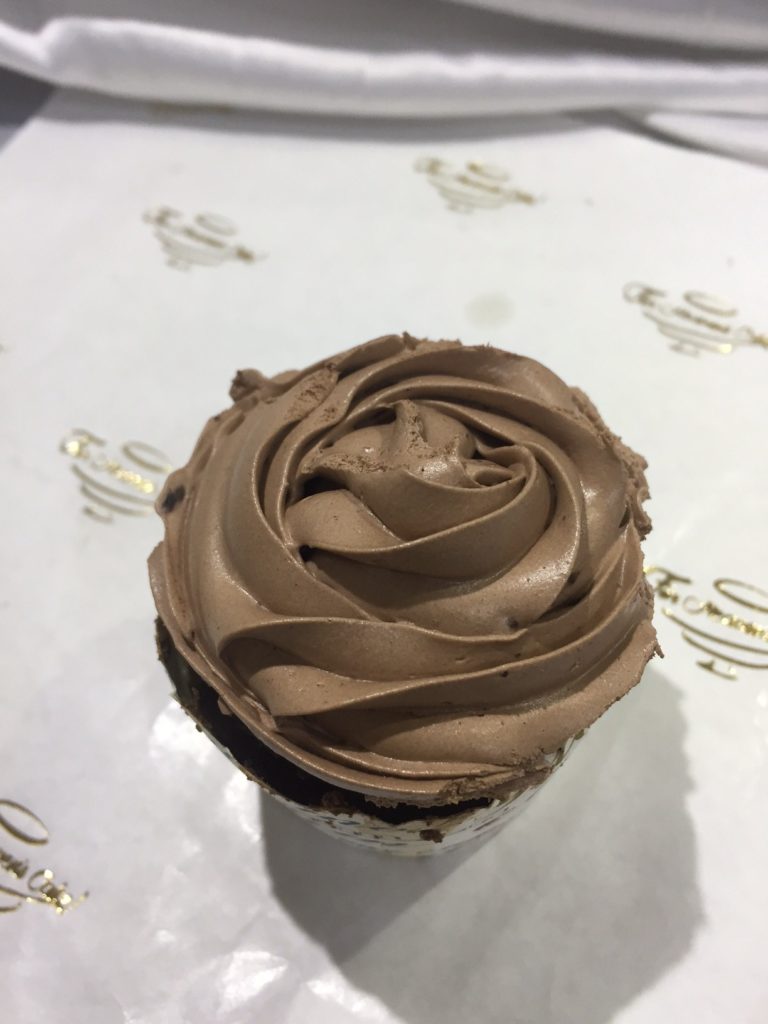 3. Pink fantasy:
Strawberry is gifted with a flavor that is exquisite and cheery at the same time, making it all time favorite of everyone.
This is a classic vanilla cake soaked in strawberry syrup, filled with fresh strawberries and cream.

Dessert In A Jar: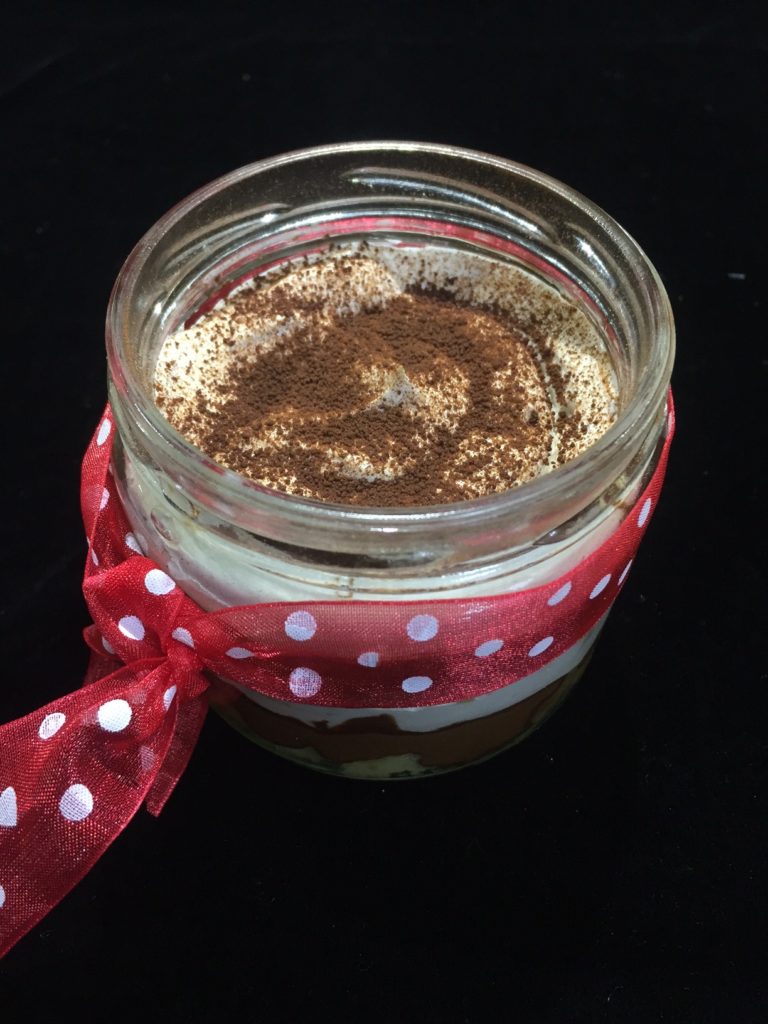 Coffee Nutella frenzy:
If you love the heady aroma of coffee and Nutella as well, then this is the perfect dessert to opt for.
A jar filled with oodles of nutella, topped with cake, whipped cream and sprinkled with coffee on top tastes heavenly!
Dessert shooters:
1. Lemon Hazelnut Cream:
This shooter brings together the nutty flavor of the best of hazelnuts with the citrusy scent and flavor of lemon, to make a perfectly delightful treat.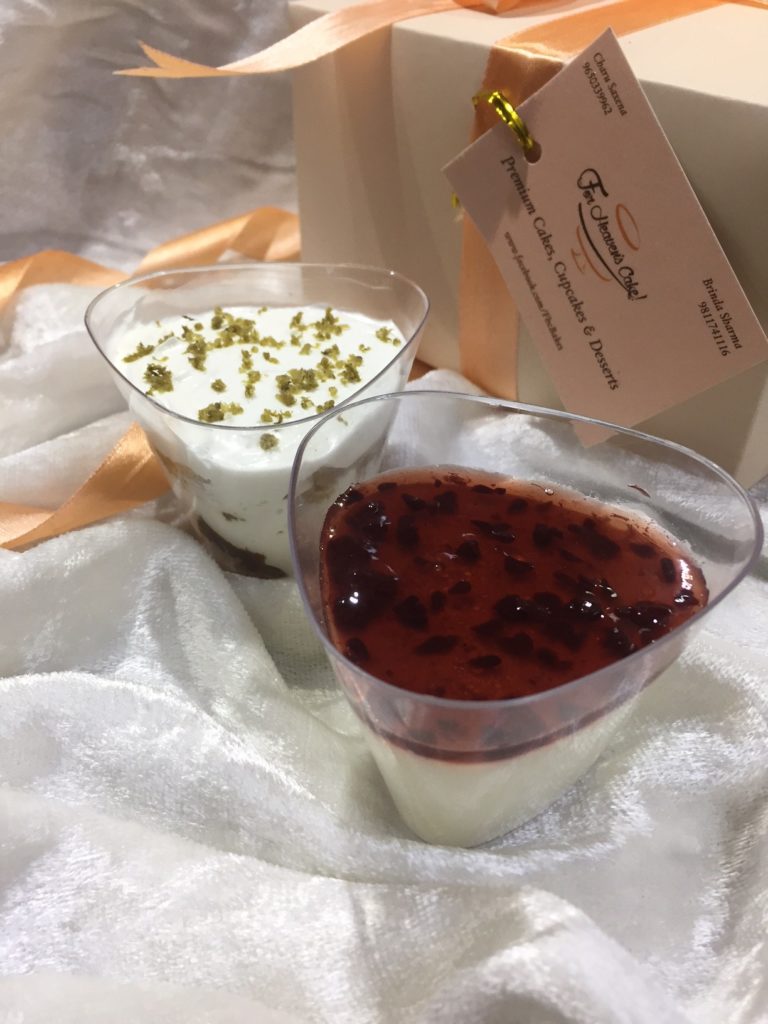 2. Vanilla Pannacotta With Raspberry:
Panna cotta is a famous Italian dessert which is made using cream, milk and a thickening agent. This pannacotta has an amalgamation of luscious raspberries and vanilla which makes it nothing less than a perfect form of a delightful dessert.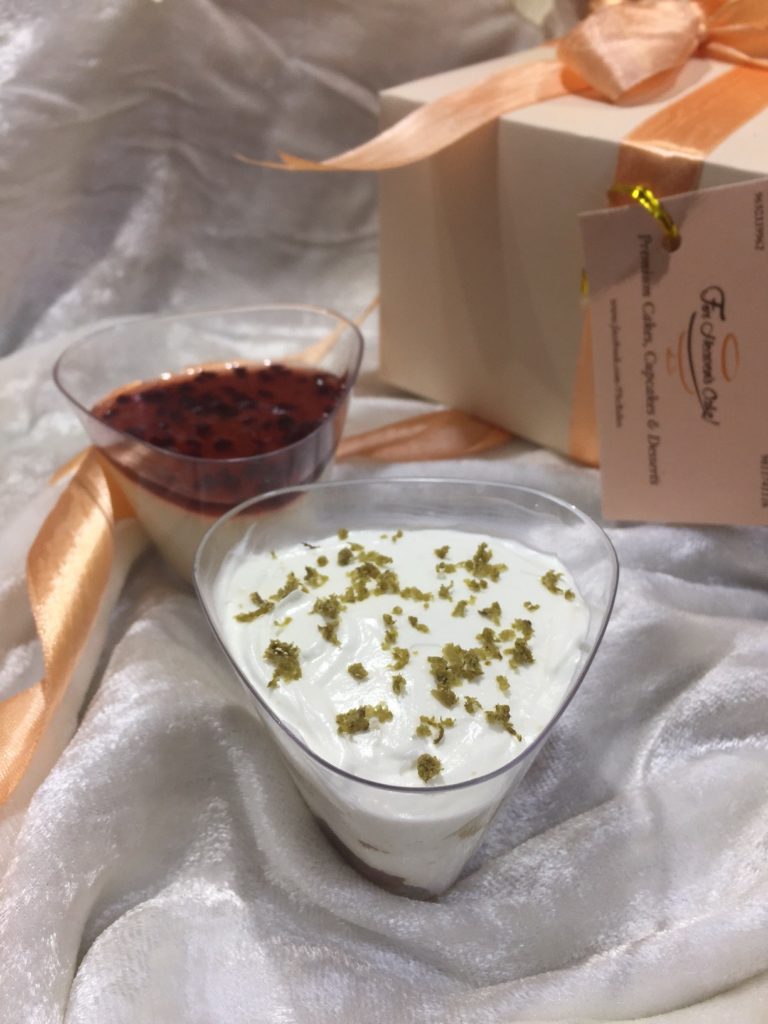 You must contact them and book them for your next special occasion, I'm sure they'd exceed your expectations!
Address: Adhunic Society, Sector 52, Ardee City, Gurgaon
Contact: 9650339962, 9811741116
Thank you,
Until Next Time
Manmeet Kaur
Beautifulfoodie XOX