Cold pressed Juices has become my new obsession these days. These juices not only cleanse the system, but also rejuvenates it!
Recently, I received a package from the Just pressed and the package consisted of 6 amazingly awesome cold pressed juices.
The juices look like this. beautifully packaged, sturdy bottles with tight caps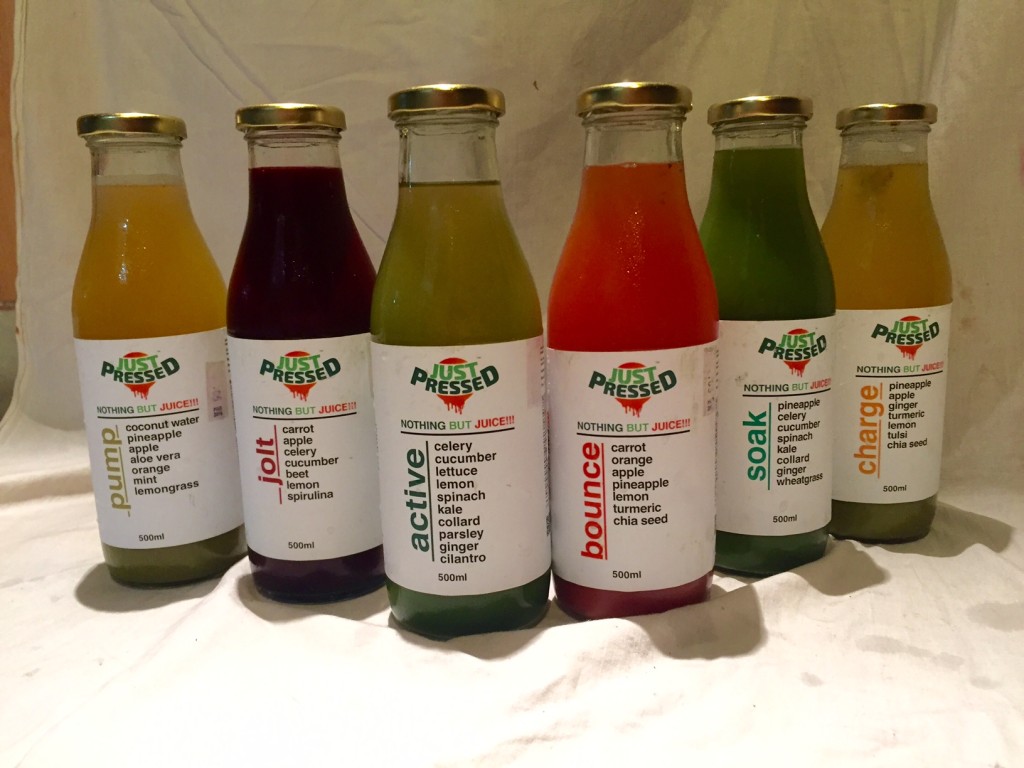 I received the following juices:
Active
Charge
Soak
Jolt
Bounce
Pump
Quantity: 500 ML (Per Bottle)
Price: INR 275 (Each Bottle)

What the company says about them:
JustPressed Cold Pressed Craft Juices are 100% Pure and natural. Our juices are hand crafted for a healthy balance of the mind, body and spirit. Cold Pressed Juices delivered to your doorstep! Pure, Raw and with Zero Preservatives, Zero added Sugar. Nothing Added, Nothing Removed!
JustPressed™ is "Nothing but Juice" There are no preservatives or additives, and you will be safe from these toxins while enjoying the liberating natural and natural flavours. With each sip of JustPressed™ you will experience a beautiful, refined and almost magical potion enriched with live, whole ingredients which give an instant health-hit to the body.
Totally agreeing by what the company promises, read my personal experience here:
1. ACTIVE:
Ingredients- Celery, Cucumber, Lemon, Lettuce, Spinach, kale, Collard, Parsley, Ginger and Cilantro.
This was a bit sour for my palate as the taste of celery and kale overpowers my palate. This 100% Green Juice that contains all the goodness of healthy veggies was superb blend of greens with shots of essential goodness. Infused with tangy tropical flavors with a boost of fresh vitamins, this delectable juice is good for the complexion, eyesight and general vitality. I drank before my workout to set me ready and metabolize my body and make it ready for the workout.
2. CHARGE:
Ingredients- Pineapple, Apple, Ginger, turmeric, Lemon, Tulsi, Chia Seed.
This one was pretty refreshing, taste of  tulsi and ginger overpowers. This drink is perfect one for after-workout.  It is lemony, citrusy and tangy taste to it and the Chia seeds tasted well makingthis one as my favorite one from the lot!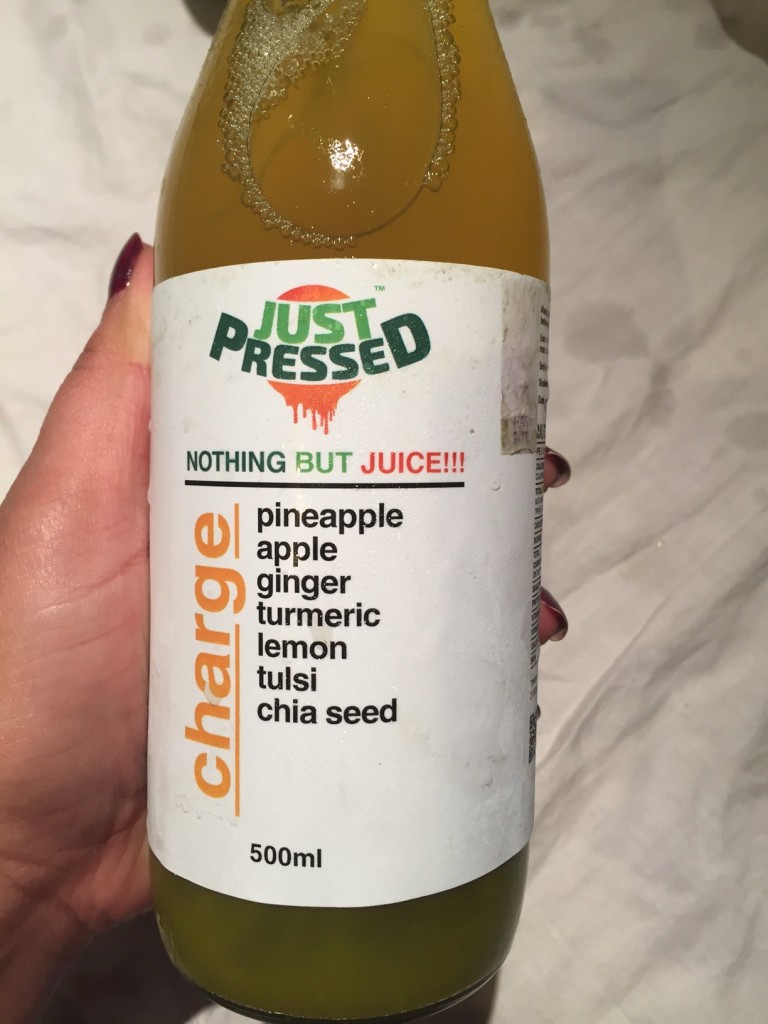 3. SOAK:
Ingredients-Pineapple, Celery, Cucumber, Spinach, Kale , Collard, Ginger, Wheatgrass
All greens, this one had a very sour taste and the taste of kale and ginger overpowers! It's ingredients are one of the most healthiest & nutritious foods available. A superb blend of greens with shots of essential goodness. Infused with tangy tropical flavours with a boost of fresh vitamins, this delectable juice is good for the complexion, eyesight and general vitality.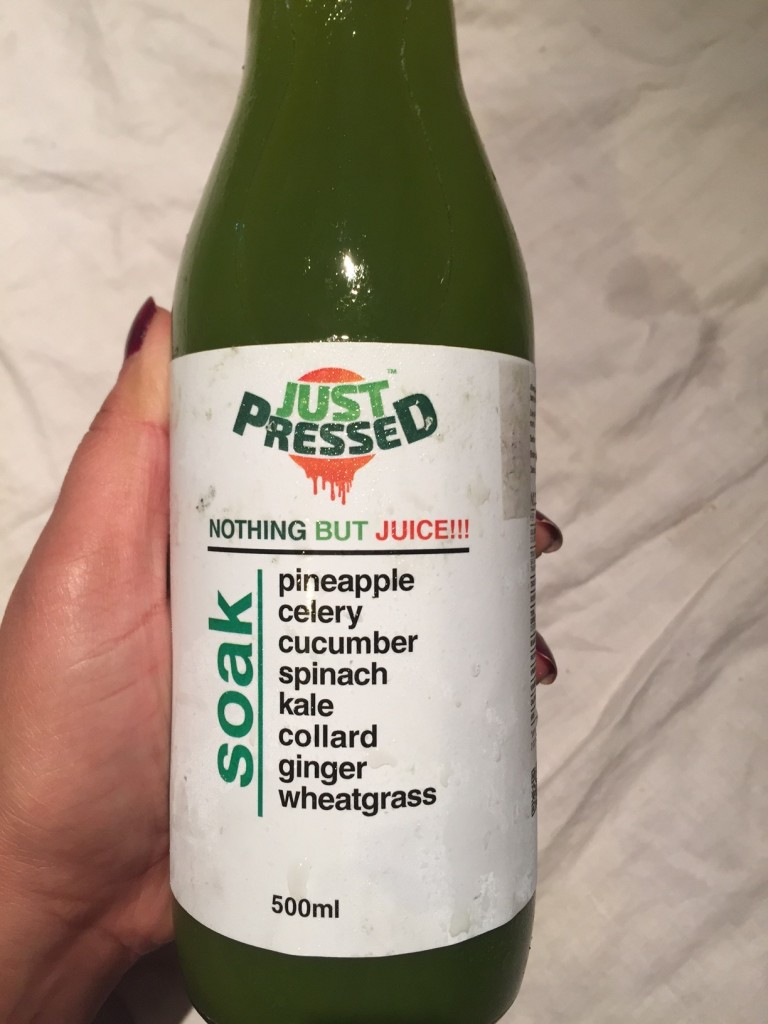 4. JOLT:
Ingredients- Carrot, Apple, Celery, Cucumber, Beet, lemon, Spirulina.
I love the taste of carrot that it gives in just one sip. Beet and carrot are known for providing benefit to skin, eye sight, complexion and hair. This eye opening super juice gets the metabolism running and floods you with essential vitamins and nutrients. Jolt is great for healthy blood pressure and helps you get out of your mid morning blues. It has Spirulina that is known to help digestion, weight loss, keeping blood pressure in check and heals wounds.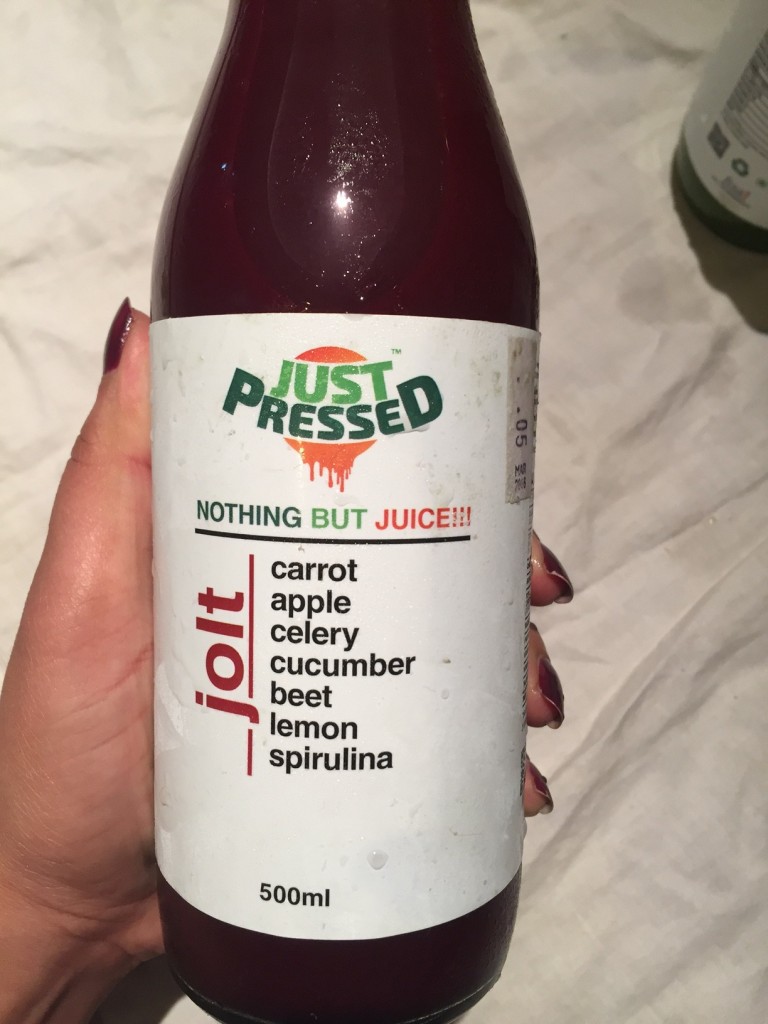 5. BOUNCE:
Ingredients-carrot, Orange, Apple, Pineapple, Lemon, Turmeric, Chia Seeds
This has an overpowering taste of Orange, Pineapple with a little tangi-ness of Lemon. With carotene, this juice will literally wash out fat and waste and speed up your metabolism. The natural fruit acids with the enzyme activated minerals flush your kidneys while flavonids will improve your lung function.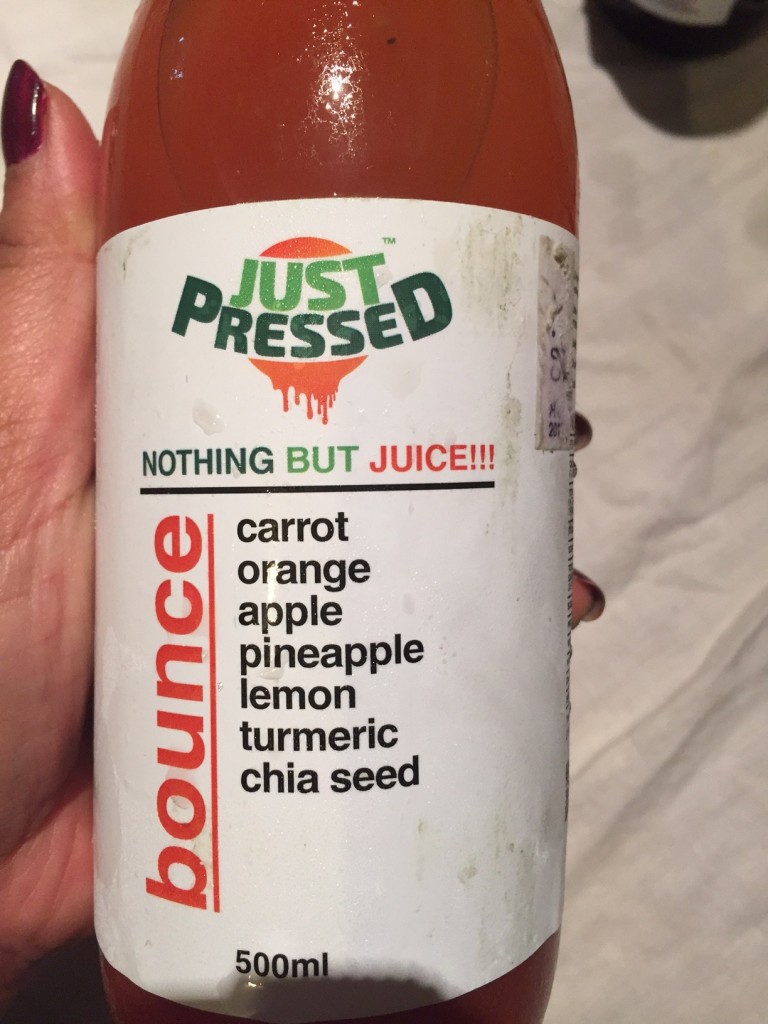 6. PUMP:
Ingredients- Coconut Water, Pineapple, Apple, Aloe Vera, Orange, mint and Lemongrass.
The taste of lemongrass and orange overpowers the drink!the mint is a pretty good add on that adds that amazing refreshing flavor to the juice. This one is my second favorite juice. It is perfect to relish any time. I took it after lunch and it boosts my mood, stamina and metabolism. Loved it!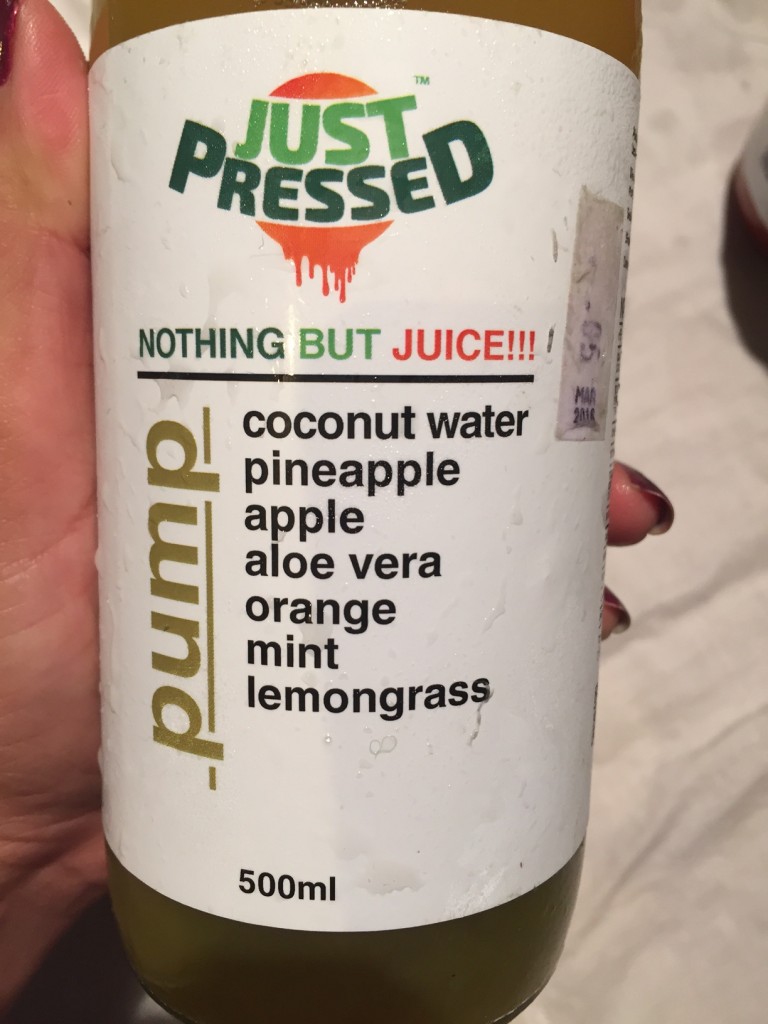 Overall, these juices are perfect to relish and I see a change in my skin, diet and stamina after adhering to these juice for my 1 day Cleanse.

I recommend everyone to must try it out!
You can order your juices at: www.justpressed.in or
you can reach out at: 011-26658527,+918860090106 for Delhi
And 033-40663305,+919432214173 for Kolkata peeps.
I am sure you'd love it!
Untill Next time,
Manmeet Kaur