Zomato is a restaurant search and discovery service portal, It features restaurant information such as scanned menus and photos sourced by local street teams, as well as user reviews and ratings.
It lists all the restaurants, cafes, eatries in and across India and 21 other countries!
Zomato is amazing! All it caters to is food and the love for food! 🙂
You create an account on zomato, and voila! you enter into the world of awesomeness.
You post a food review and share the pictures of the restaurant/cafe that you visited and share your thoughts over the food over this truly amazing community.
So I had been writing about places that I've gone out and ate at  on Zomato, and sharing my experiences with other fellow foodies on Zomato.
happened by chance that I got noticed by the community manager at Zomato, and she invited me over for the Zomato meetup with a bunch of other few zomato foodies. 🙂
Here's the picture below: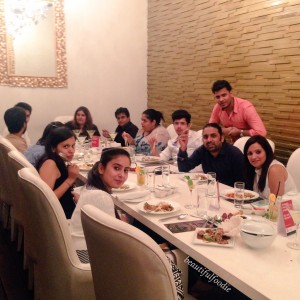 So! we got invited to this amazing Pan Asian restaurant- Nom Nom at The Ashok Hotel.I was super excited to go out and attend my first ever meetup, for the matter of fact, interact with fellow foodies and share our thoughts over the Love for good food 🙂
So, I reached Nom Nom perfectly on time, got welcomed with a refreshing Orange Virgin Mojito, and wonderful people from zomato who are known as 'Zomans'
With a little chit chat and introduction session, we all got mixed well and later, we had the Live Sushi Making! Here, the sushi chef showed us how a sushi is made and demonstrated the Live sushi in making.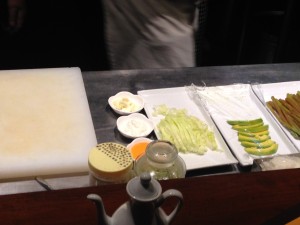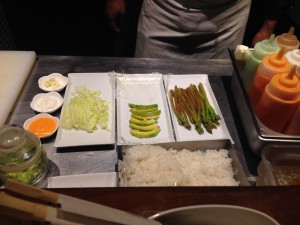 I was amazingly surprised to see how it is made, but more excited to try out my first ever sushi! We had assorted veg sushi and assorted Nom Veg Sushi. I tried on the Non veg Sushi, and turned out to be something I have never tasted before and nothing like I thought it would have tasted!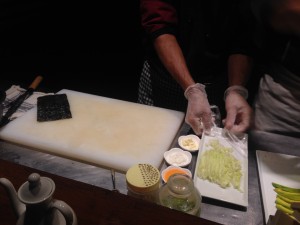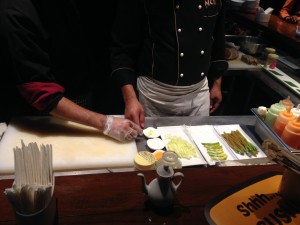 The rice, the filling, the asparagus, the fish, the avocados- everything was perfect and delicious! Veg and Non Veg- both of them were yum! My first ever Sushi were delish!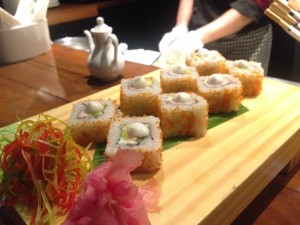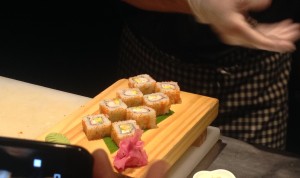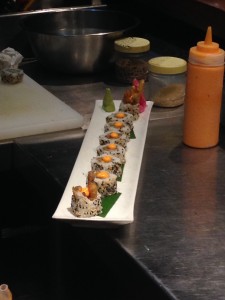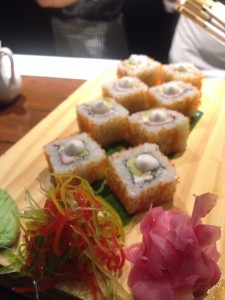 Then we proceeded towards our PDR that was beautifully lit and very well setup.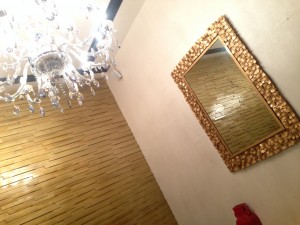 There was a beautiful long table with the comfortable seating and well lit ambiance.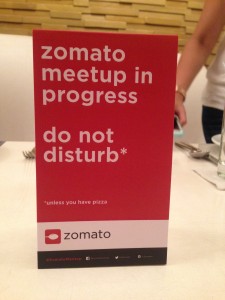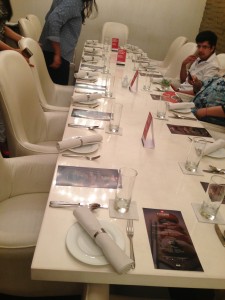 There, we had a range of starters and main course, all of it enough to make me fall in love with pan asian cuisines. 

I tried the Dimsums with mushroom cheddar cheese and spinach, vegetable crystal dim sum, fish crystal dim sum. Those dimsums had a very thin jacket – just like a paper and tasted delicious!
Also tried the Lotus stem in honey chilli sauce, and that was an epic treat to my palate! Perfect to very end. Crispy, crunchy, flavorful and a total delight to taste buds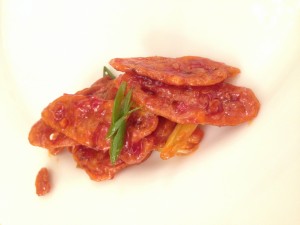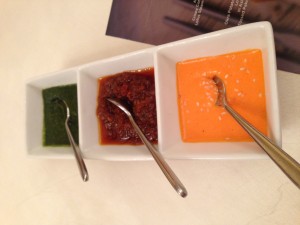 I also tried the Crispy Corn in plum chilli sauce, Xinjiang Lamb Kebab, Chicken Putian and Bird Chilli Prawn. Everything presented to us looked and tasted soo good that i had a hard time making decisions on what to eat and what not to!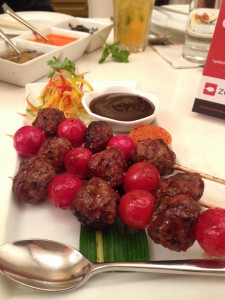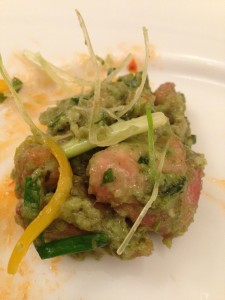 In drinks, I had the Kafir Lime and the staff at Nom Nom was pretty attentive and kept re-filling my glass if it was empty 🙂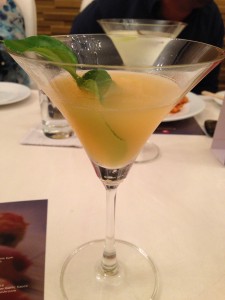 The surprise package came out the main course Wok tossed pakchoy, Water chestnut & Beansprout, and some vegetarian noodles which were amazing!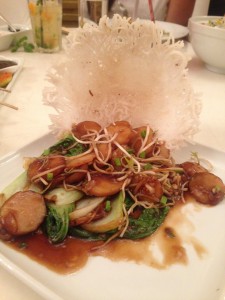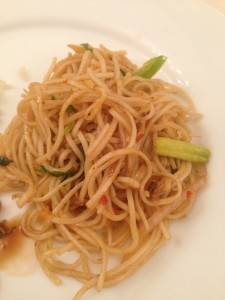 In desserts, we had: Molten Couli and Orange Mouse which were like delightful sin that i wont regret commiting again and again. That couli was just above perfection ! served with a scoop of vanilla Icecream, this dessert just made my day! <3
My highlight of the meal was The molten couli that i dearly adored! Will definitely go back to Nomnom for a hearty meal. Loved my time here! Thank you zomato and thank you NomNom 🙂
And the night ended with the sweet gesture of Zomato giving us these cute shot glasses, as a memento of our meetup and also, Zomato has just turned 7 years the same day! Congratulations Zomato!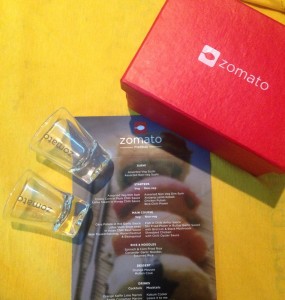 Like how sweeter can a company can be? Totally love zomato and the Zomans!
Cheers!