Have a wedding lined up or a special ocassion and you are in a muddle about where to get the jewelry from? The Little Bauble box comes to your rescue here!
Wearing costly designer jewelry can a bit pain in the neck especially when you are someone like me who doesn't like to repeat jewels and clothes for more than 2 or 3 times.
Ending the wastage of money on designer jewelry pieces, I have become a big fan of the TLBB jewelry subscription box 🙂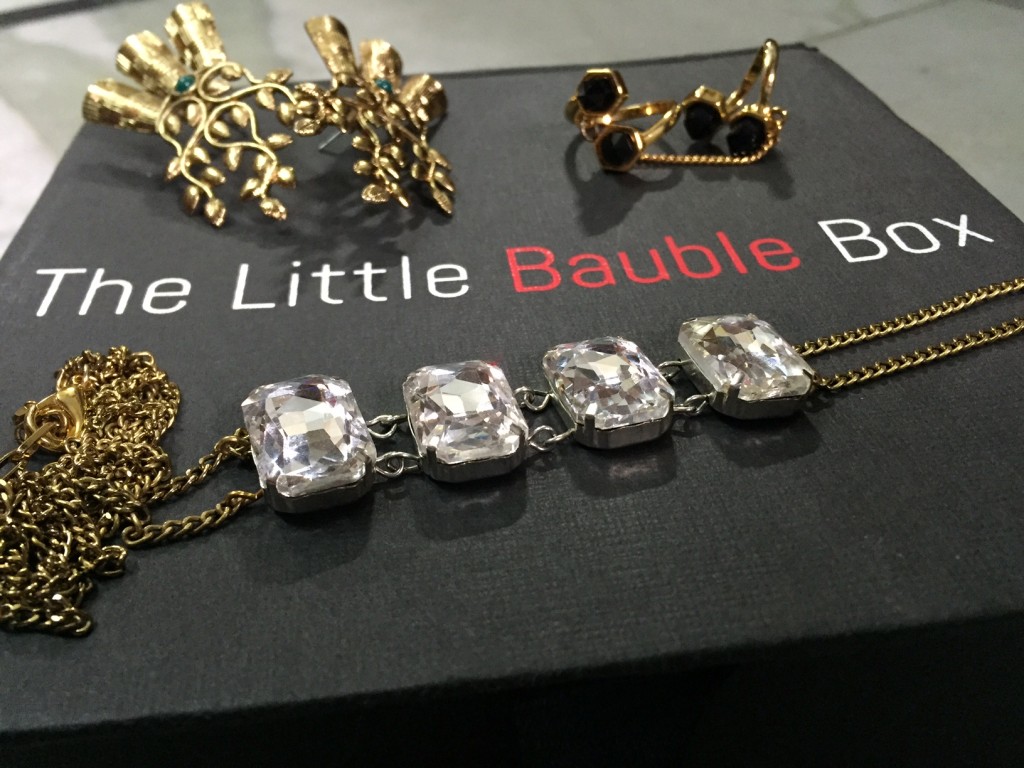 What is The Little Bauble Box?
TLBB is your ultimate personal jewelry stylist. Their team of fashion stylists bring to you a curated collection of designer jewelry from all over the world and provide you with a selection that is based on your personal style and preferences.
Every TLBB box brings you a non-stop rotating supply of latest curated fashion accessories that are hand picked by our stylists to fit your style and preferences and an opportunity to experiment – delivered right to your doorstep! Return each unique TLBB box to receive another equally unique TLBB box in return and keep fueling your passion for style.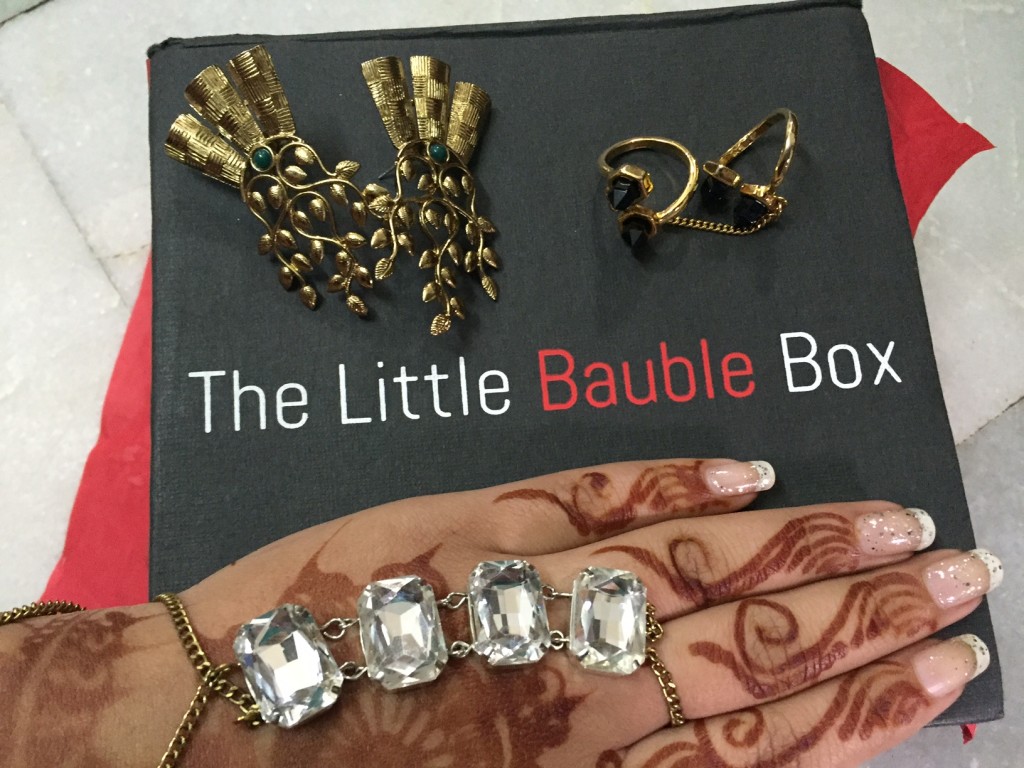 My Experience:
Heard a lot about this Jewelry Subscription Box, thought of giving it a try!
I visited their website: www.thelittlebaublebox.com and created an account, took the TLBB Quiz to help them understand my taste of jewelry, and voila! I was done!
With three kind of plans, you can chose from monthly, quarterly or annually.
Here is the cost of their plans: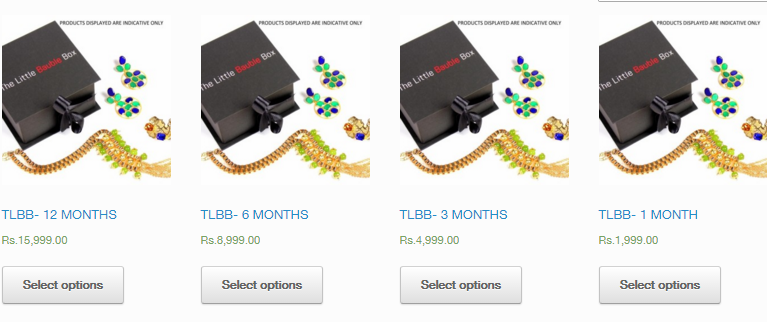 You get 3 pieces of jewelry in the box that you can adorn and when you feel like returning it, you can return the box and avail another box with three new pieces of jewels.
Packaging:
I personally love the cute little black box packaging with a Ribbon knot on the side. The packaging was done very thoughtfully keeping in mind the customer and their taste of jewels.
I received this personalized note inside my box 🙂 (Loved it!)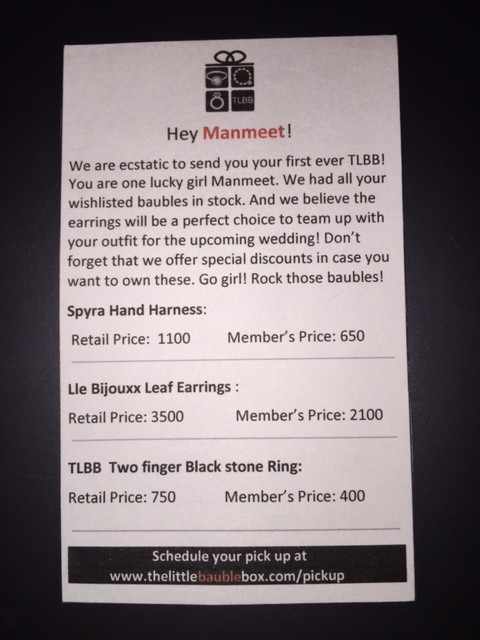 Shipment and Refund:
Placed the order and got the box shipped to my address within 3 working days!
With just Rs.3000 as your deposit fee (100% Refundable) you can order as many boxes as you wish in a month and you get a free delivery and pickup service at your doorstep!
Here are the images of the beautiful pieces I got in my box and how i loved to adorn those bedazzling jewels at a wedding of a close relative <3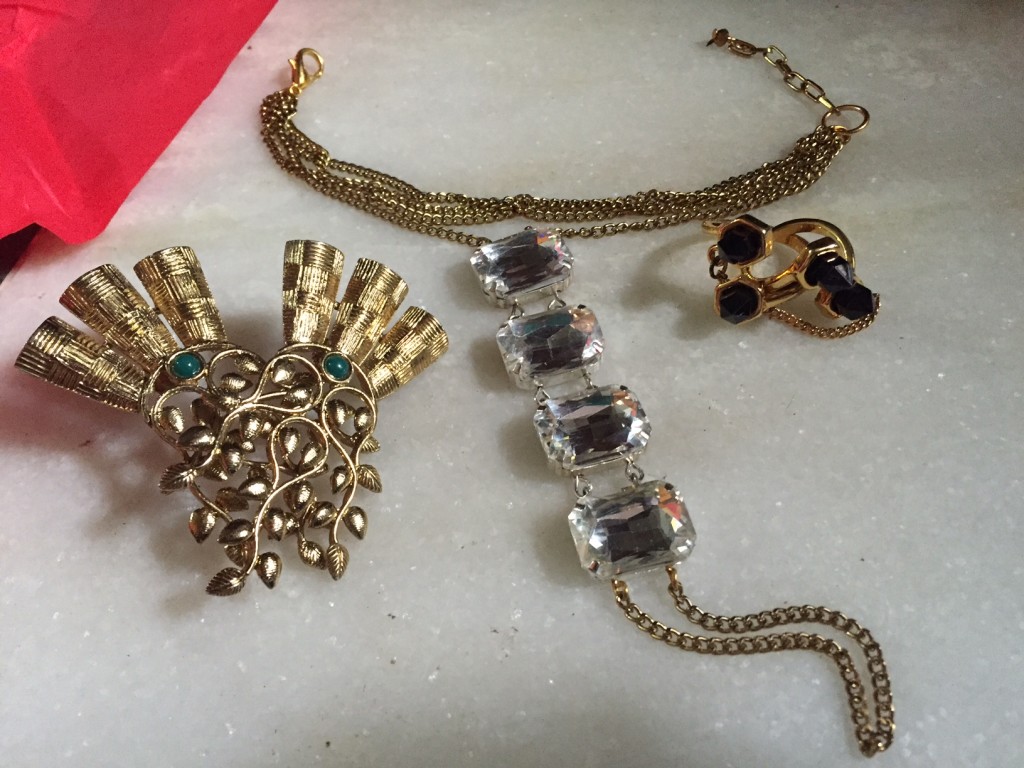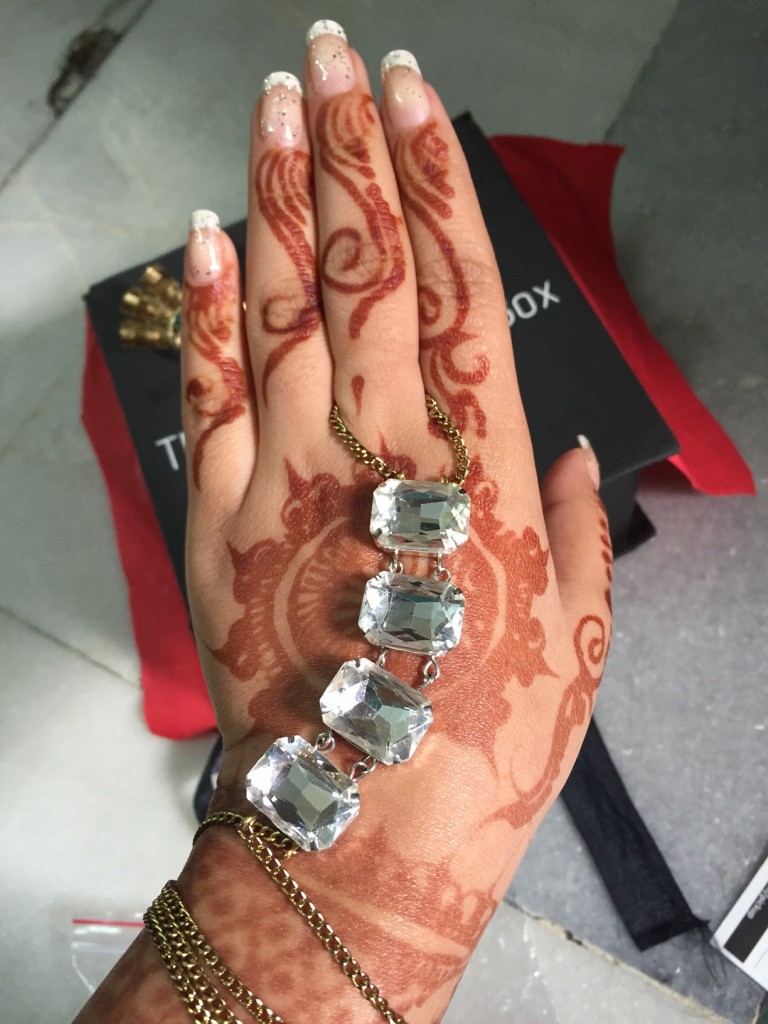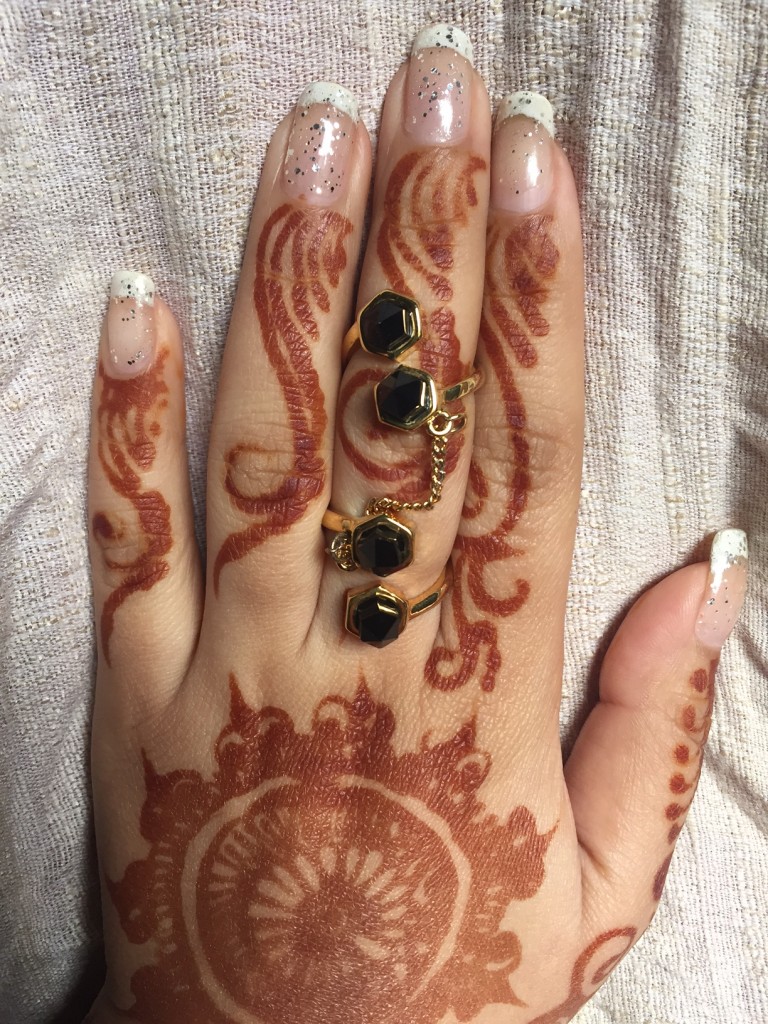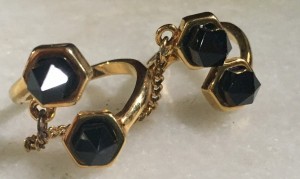 Visit www.thelittlebaublebox.com and get your subscription on now!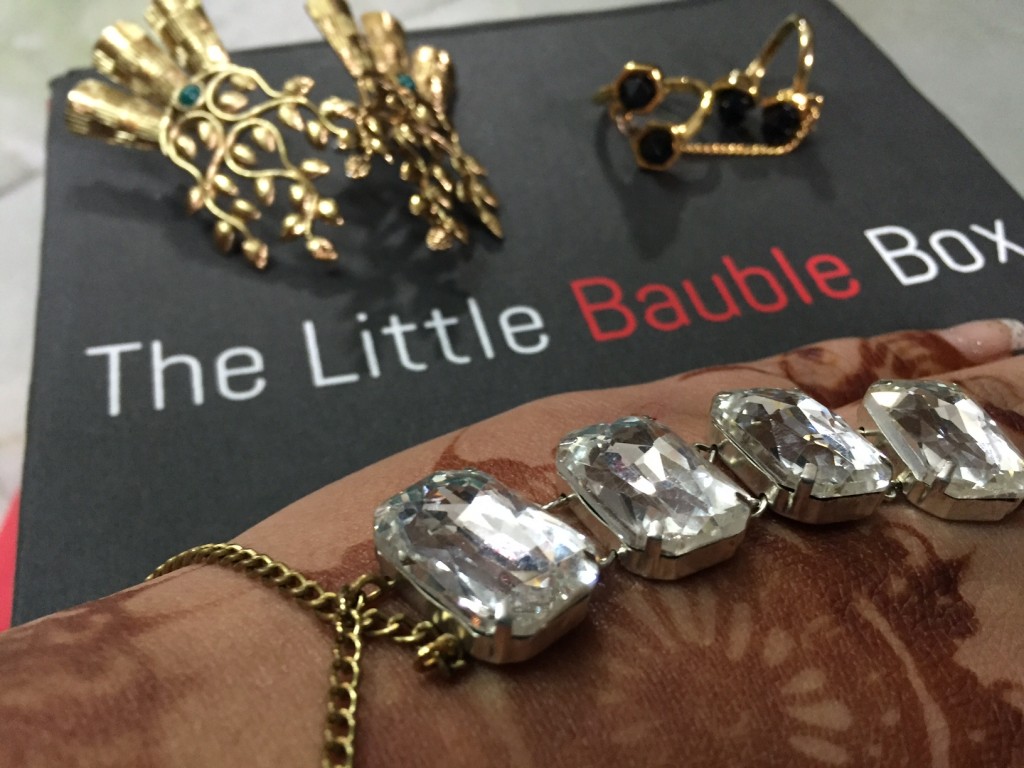 Untill Next Time!
Manmeet Kaur
Beautifulfoodie <3